Remix explores fascinating Copenhagen
Modernist design and Nordic cuisine are some of the first things that come to mind when one thinks of Copenhagen. But this sprawling city has much more to offer, as Remix finds out.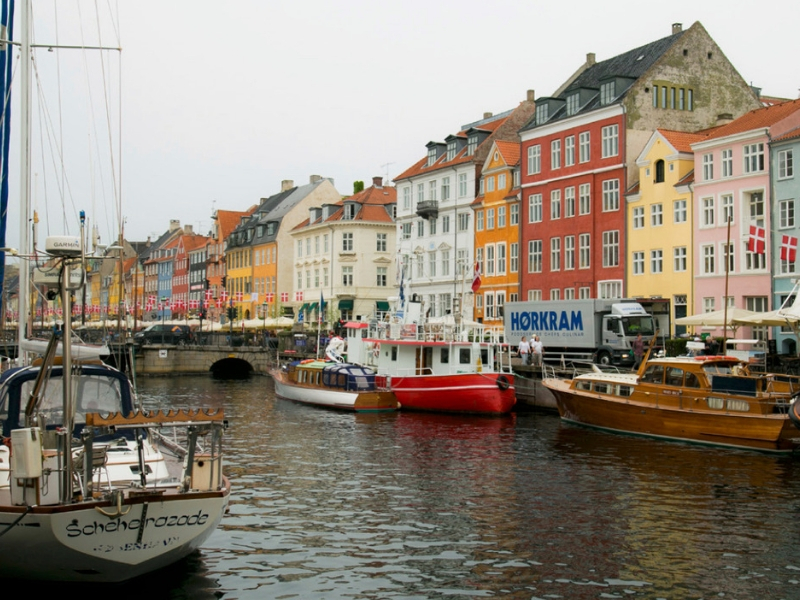 Once a quiet fishing town, Copenhagen has grown to engulf the surrounding districts over the past few centuries. Bloody battles, royal families and Vikings make up its rich history, while today Copenhagen is populated with over two million inhabitants, who have helped craft it into one of the most refined urban centres in Europe.
Where to Eat in Copenhagen
This liberal city is bustling with character. Street art is commonplace, hip cafes easy to find, and the Nordic cuisine is both healthy and delicious. Smörgåsbord is a staple of the Danish diet; dark rye bread topped with spiced condiments, meats, herbs and other flavourful toppings. The varieties are endless and smörgåsbord can be found in just about every sort of eatery. If you're a foodie, dining at Noma will make your head spin. Noma is described as a gastronomic mecca. World-renowned chef Rene Redzepi takes guests on a 20-course Scandinavian journey. Make sure to book weeks, if not months, in advance. For an equally authentic experience, take a stroll along Nyhavn, the 17th Century waterfront lined with colourful buildings, restaurants, classic sailing ships and fishing boats.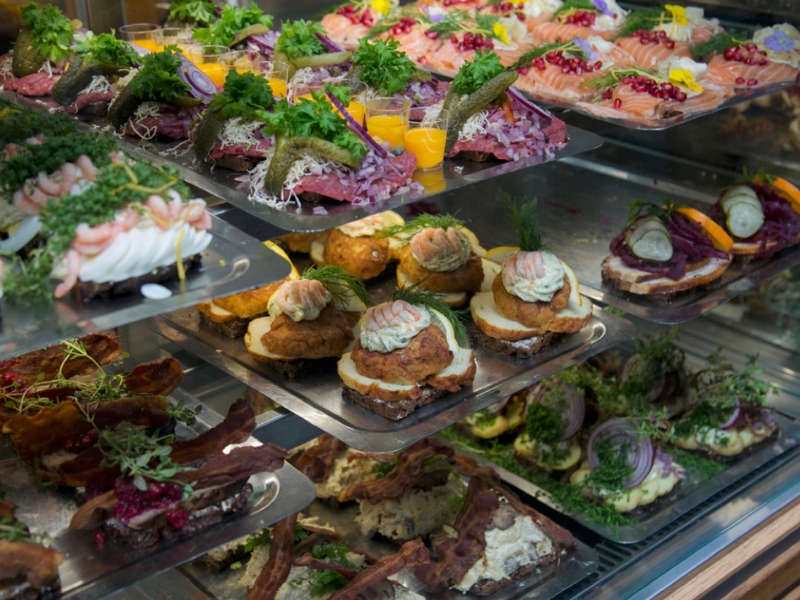 What to do and see in Copenhagen
Visitors must jump on a rental bike and head to Torvehallerne to experience the local outdoor produce markets. Biking around Copenhagen is simple thanks to the flat geography and well-organised bike lanes. Stop off at GoBoat in the late afternoon to rent one of the electric boats on the waterways. You can also purchase a wine, beer and snacks to take along for the ride.
Experience
Demark is at the forefront of Scandinavian design. Simplicity meets modernism in Copenhagen, making a visit to local homeware and furniture stores a must-do. For those interested in experiencing underground sub-cultures, a visit to Freetown Christiania should be on the list. This commune of about 1,000 residents makes up an experimental hippie village – an initial culture shock, it's an eye-opening insight for the curious.
For a more traditional thrill head along to Tivoli, the local amusement park, which was established in 1843. Snuggled between modern attractions recently added, Tivoli boasts heritage buildings that are still impressive today!
Cathay Pacific offers a seasonal service from Auckland to Copenhagen three times a week (Monday, Wednesday & Friday) on the newest Airbus A350-900 aircraft, complete with superior flight services including Wi-Fi & enhanced inflight entertainment.