Malt of the earth; a look inside the world of whisky
We sat down with the team of family-owned artisan Cardrona Single Malt Distillery to discuss their process, product and sustainable approach.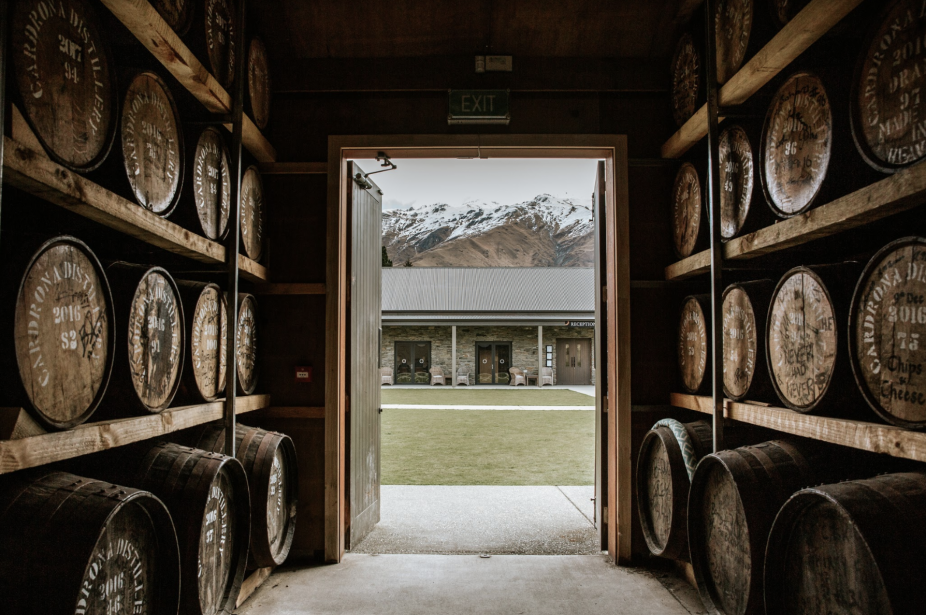 What made you get into the world of spirits?
Partway through university I took a gap two-year break, where I travelled to the UK. One of the places I worked in was the Ladbroke Arms in Notting Hill. The owner had a wonderful collection of Single Malts, which sat on the back bar. The different hues, aromas, bottle shapes and labels fascinated me. My mother and I visited Edradour Distillery for my 21st birthday, and from there I feel the seed of this idea was sown.
Cardrona beckoned as the site for my distillery because of its pristine alpine water and its remote, untouched location. Perfect for making and maturing great Whisky.
I started researching my idea of a Whisky distillery in early 2011. I was lucky enough to travel widely learning about distillation, and extensively in both the United States and the United Kingdom. I met and was lucky enough to learn from some of the world's best Whisky minds, including the late, great Dave Pickerell. In May 2013, after more than two years of research I drew a line in the sand. I sold my farm and moved to Wanaka to find the site at Cardrona. It took 6 months to find the site, another year to gain the consents to build in what is classed as Outstanding Natural Landscape, and then another year to build. The first spirit flowed on my 37th birthday, nearly 5 years since I had embarked upon the journey.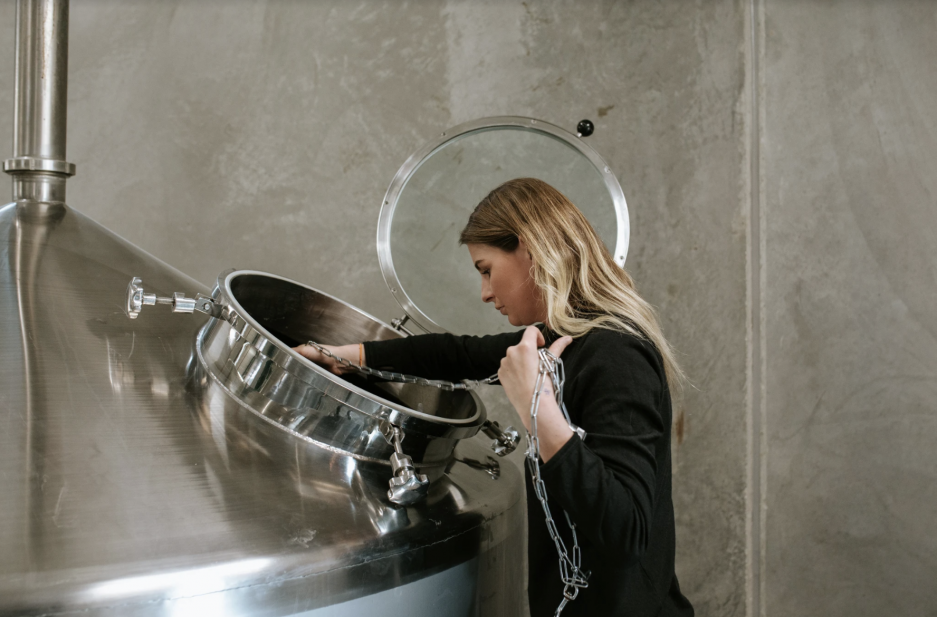 Who is in your team and what do they do?
Cardrona is blessed the most incredible team of people, in some of the most outstanding natural landscapes on earth. We have attracted global talent, which lends a rich perspective to our approach and skillset, but it is anchored by an inspiring array of local talent, committed, passionate and hardworking who enrich our culture with their Kiwi ingenuity. Our extremely talented, small, team of people comprising of territory managers, front of the house, logistics, marketing, operations and not least our all-female distilling team, brilliantly led by our Master Distiller, Sarah Elsom.
Our Master Distiller, Sarah Elsom, is an extraordinary lady with an incredible depth of knowledge. Sarah started her career as a winemaker, before entering the world of distillation. As it happens, Sarah actually heads up a team of four female distillers, including herself and their attention to detail and quality is the secret of Cardrona's success.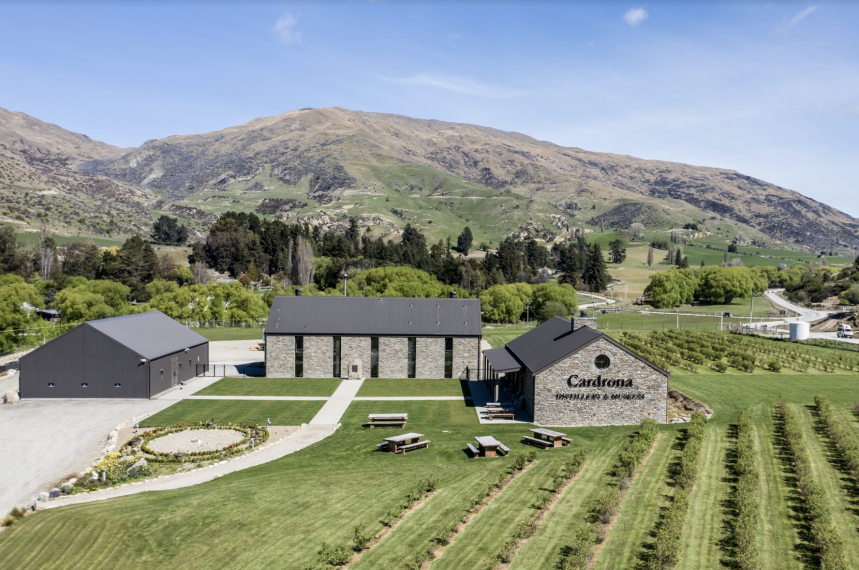 How does NZ and Cardrona inspire a point of difference in your products?
Each year there is a seasonal, small-batch release of Rose Rabbit Elderflower liqueur, made with local elderflower handpicked by our distillery team.
In addition to this, there's a seasonal release of Rose Rabbit Butterscotch Liqueur, which is made using a secret family recipe. These sell out editions are incredibly versatile as they're phenomenal sipped neat, add a beautiful flavour to cocktails, but also work really well within desserts.
We love your artwork - who does all that?
The creative concepts have been dreamt up by Desiree and brilliantly executed by Richard Wood, an award-winning Kiwi photographer. We wanted to be different creatively, not just with our products. The creative theme that spans the series in different guises derives from the romantically named Angels Share, the alcohol lost each year from barrels through evaporation.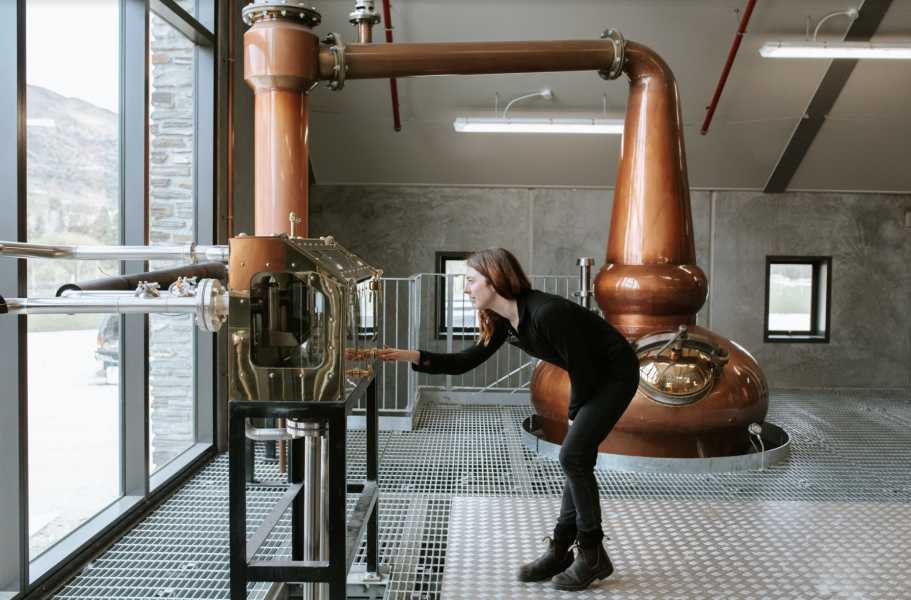 Any new products for 2020 coming?
We have some really exciting releases coming up this year, to support our excellent core range.
In addition to this we do single cask releases of our whisky each year and have a really exciting one coming up, for Dramfest in March.
To celebrate Dramfest 2020 this exquisite bottling has spent 882 days between three Breckenridge Bourbon barrels, followed by 481days in a single Oloroso Sherry butt, for a total maturation of 3 years, 8 months and 28 days.
We have some really exciting innovation around Chardonnay Barrel Aged Gin, Felton Road Pinot Noir Aged Gin, Mount Difficulty Pinot Noir Barrel Aged Whisky, watch this space!
Our next edition is the Conscious Edition - how are you working in that space?
We continuously strive to make improvements across all touchpoints of the business, the final wash of the mashing process is used as the first of the next cycle, with waste grain sent to farms to feed local livestock. Our packaging is glass, easily and widely recyclable, although people generally love to keep the bottles for display purposes. The wooden presentation boxes that house our spirits can be used as planters to grow the herbs to complement Cardrona cocktails. Paper wrapping is used and plastic is being minimised everywhere possible within our logistics chain.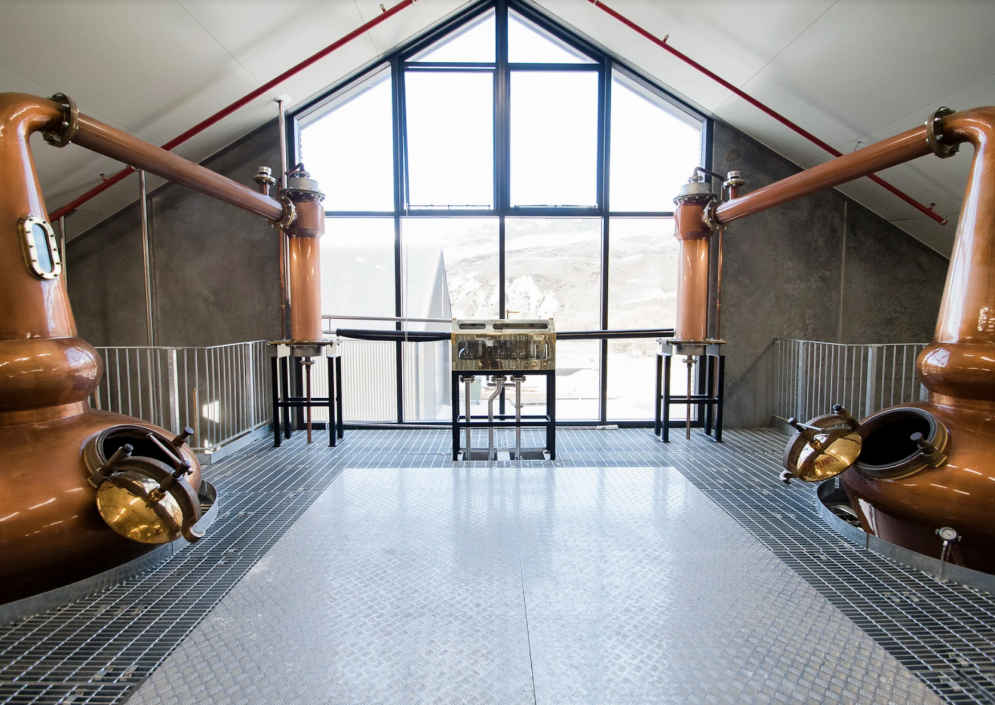 What other points do you want to get across?
I feel it's really key to highlight the fact that Cardrona Distillery is doing something quite special and unique, combining traditional methods of premium quality spirit production with Kiwi ingenuity, a willingness to experiment and a deep understanding of the riches the local landscape can provide.