BurgerFuel's latest innovation has us chook to the core
BurgerFuel has just released their latest plant-fuelled innovation, and we're chook. Scroll down and enter your details to go in the draw to win one of 10 vouchers!
BurgerFuel just wouldn't be BurgerFuel if it didn't continuously set the pace for heart-stopping vegetarian burgers. Which is why they currently have four glorious plant-based burgers on their menu, each one more delicious than the last.
If we're honest, we didn't think it got any better than menu-staple Combustion Tofu, which solely sustains about half the Remix office. But once again, BF is proving they're not taking any tastebud prisoners with the release of their mouth-watering, 100% vegan Chook Free burger.
Made with a chicken-free chick'n patty, this gourmet mini-sized burger is a tasty vegan take on it famed predecessor and distant meat-based relative; the Chook Royale. Because it's mini, it's the perfect trial size for those wanting to dabble in meat-free alternative proteins. Served crumbed and crispy, the chick'n patty has 33% less fat than a regular piece of crumbed chicken, is a great source of dietary iron, and the production has 90% less impact on resources. Basically, there's a whole lot of reasons to try it, and zero reasons not to.
Aforementioned chick'n patty comes hot and crispy and is accompanied by juicy grilled pineapple, vegan provolone and BurgerFuel Vegan Aioli - as well as the usual suspects (shout out to the fresh salad and artisan wholemeal buns).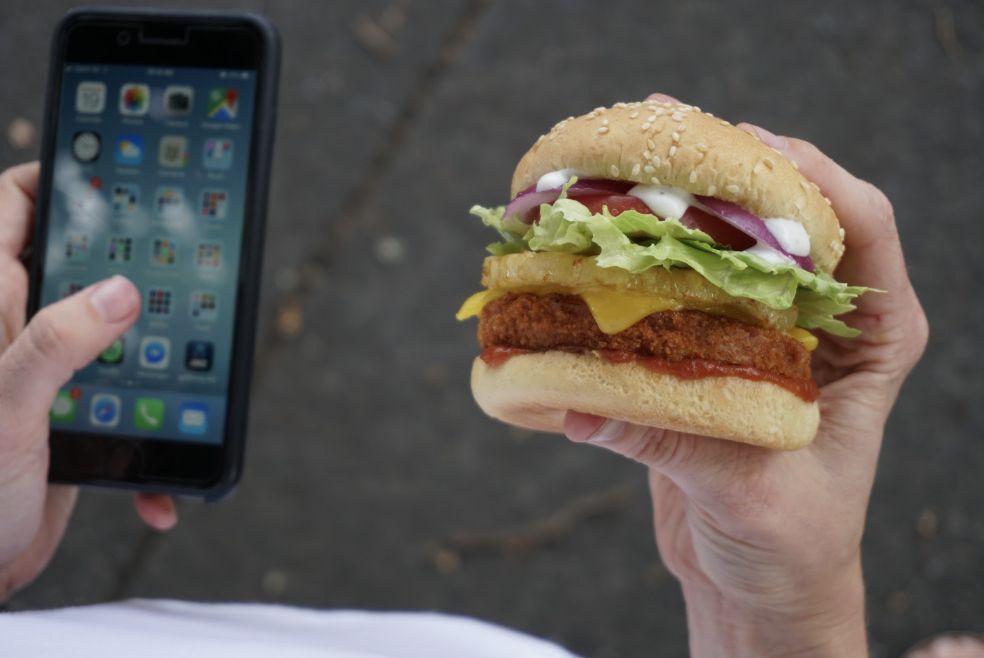 So how many chickens does it take to make a Chook Free? Zero. And it's still clucking good.
You're not going to want to delay in planting your caboose at your nearest BurgerFuel because this is only available between August 6th and September 2nd, or while stocks last.
burgerfuel.com
Entry is open only to New Zealand residents only. No responsibility is taken for lost, misdirected or incomplete entries. Entries are limited to one per person. This promotion commences 6th of August and ends 10th of August. By registering their details, entrants give permission for Remix Magazine (LP) NZ AND Burgerfuel to post, email and mobile text message updates. The prize package must be taken as offered and is not exchangeable, transferable or redeemable for cash. Anything not specified in these terms and conditions as being included in the prize package is excluded. The winner will be contacted via email. The promoter is Remix Magazine (LP) NZ, 65 Ponsonby Road, Ponsonby Auckland.