The best bars and restaurants in Queenstown
A comprehensive guide to Queenstown's Après-ski offerings.
There are a myriad of things that make Queenstown grouse beyond compare. Aside from the obvious ski opportunities, it is also home to over 150 hospitality ventures, from hearty Southern pubs to fine dining, Queenstown is a foodie and imbibing destination of epic proportions.
A recent flurry of new openings have secured Queenstown's position as one of the tastiest New Zealand destinations. On my recent trip to the adventure capital, I set myself some ambitious gastronomic targets, from which I discovered a few hidden gems, and reestablished that some of the old-timers still have it. If you're an absolute madman, see how many venues you can clock up in a weekend, but in this endeavour, make sure you don't leave these off your to-visit list:
Destination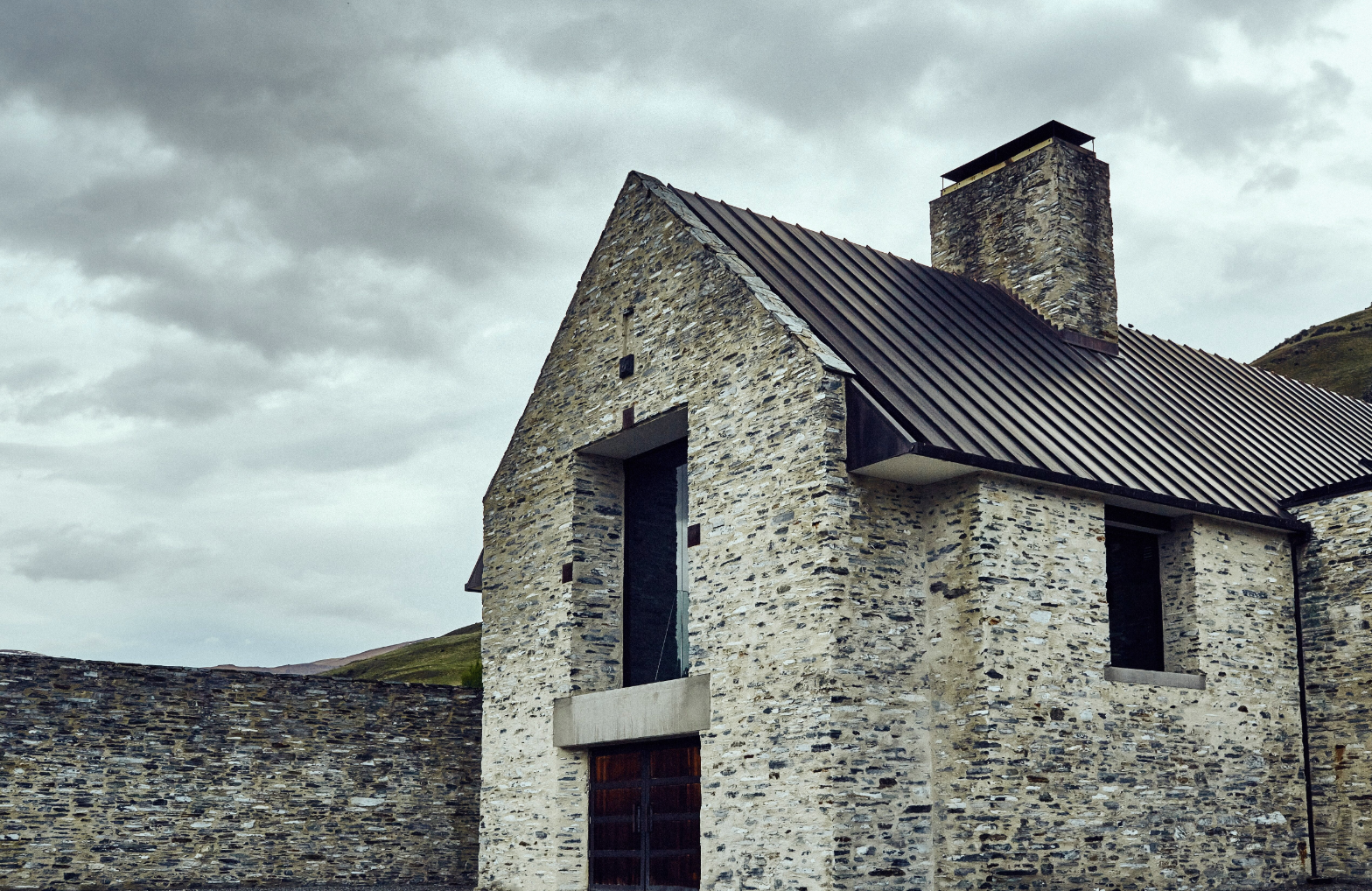 It's no secret that Queenstown is home to some phenomenal vista's which is probably why both Lake Wanaka and Wakatipu have secured themselves on New Zealand's most Instagrammed locations list. If you've been hitting a bit of gram fatigue lately Queenstown should be your next travel destination. Forget a boomerang of clinking champagne glasses, leave your photos of a mug strategically placed in front of an open fire in the past, dog pictures are always welcome - so maybe just press the pause button on those, and invest in a 'gram of Queenstown's prettiest vineyard Amisfield.


A gastronomic leap of faith, their Trust the Chef degustation menu has been their signature since they opened. Choose from 3 or 5 courses for lunch and 7 courses for dinner, these are designed to be paired with some of our most iconic drops so you can enjoy the full Amisfield experience.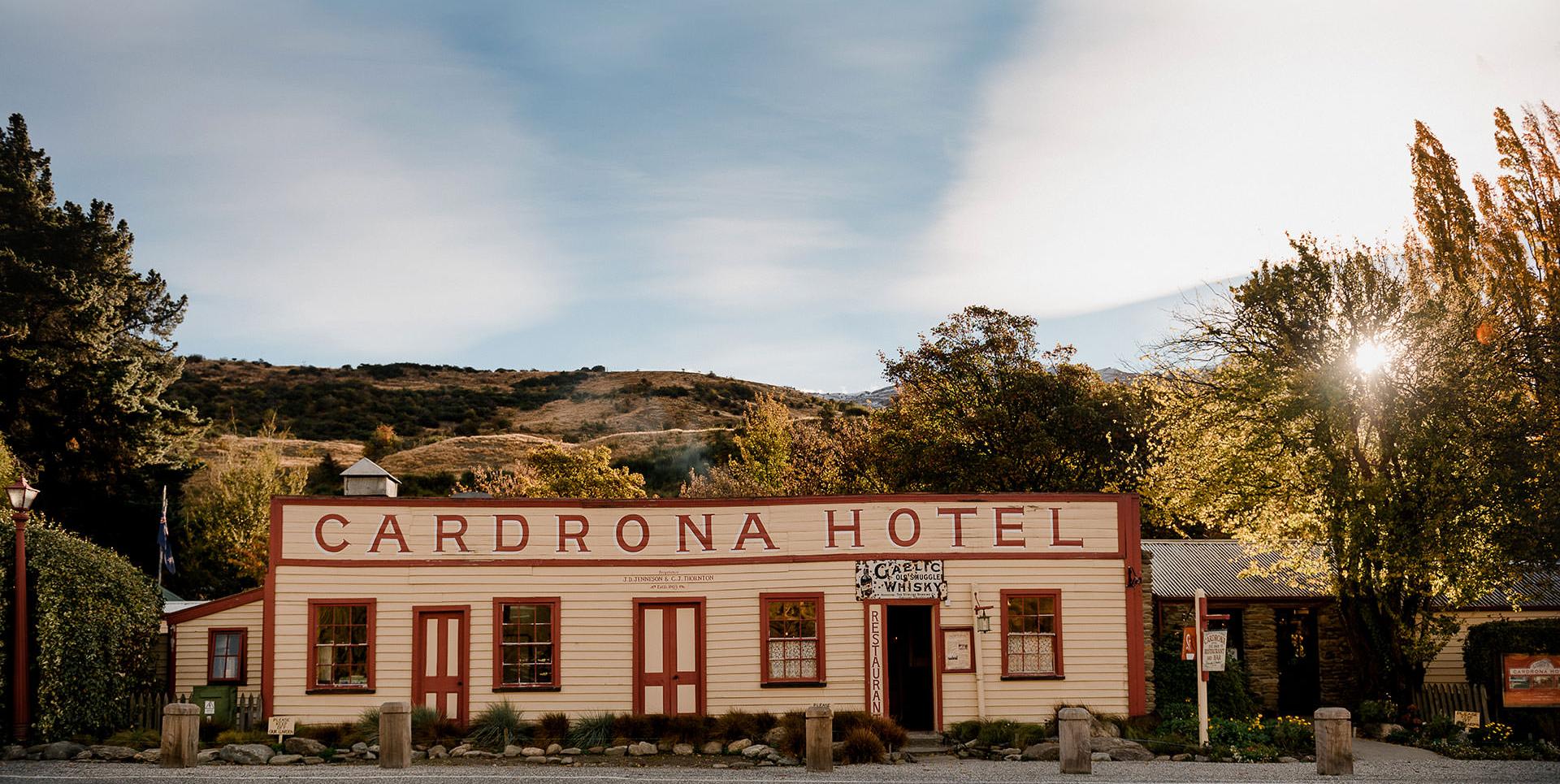 Overseas travellers who haven't visited our country for a considerable length of time, probably have food-related memories shrouded by lamb casseroles and Red Band gumboots. Our cuisine culture has come a long way since this time; now, thriving restaurants, cafes and bars reign supreme. The modern offerings would be somewhat unrecognizable to said traveller, however, you can still find something quintessential Kiwi, and something very special in a location like the Cardrona Hotel. If you've visited the area before, it's likely you've felt the pull of the homely, comforting warmth of this historic building. If the nostalgic beauty doesn't break your heart, I'd be concerned that you don't have one.
Bars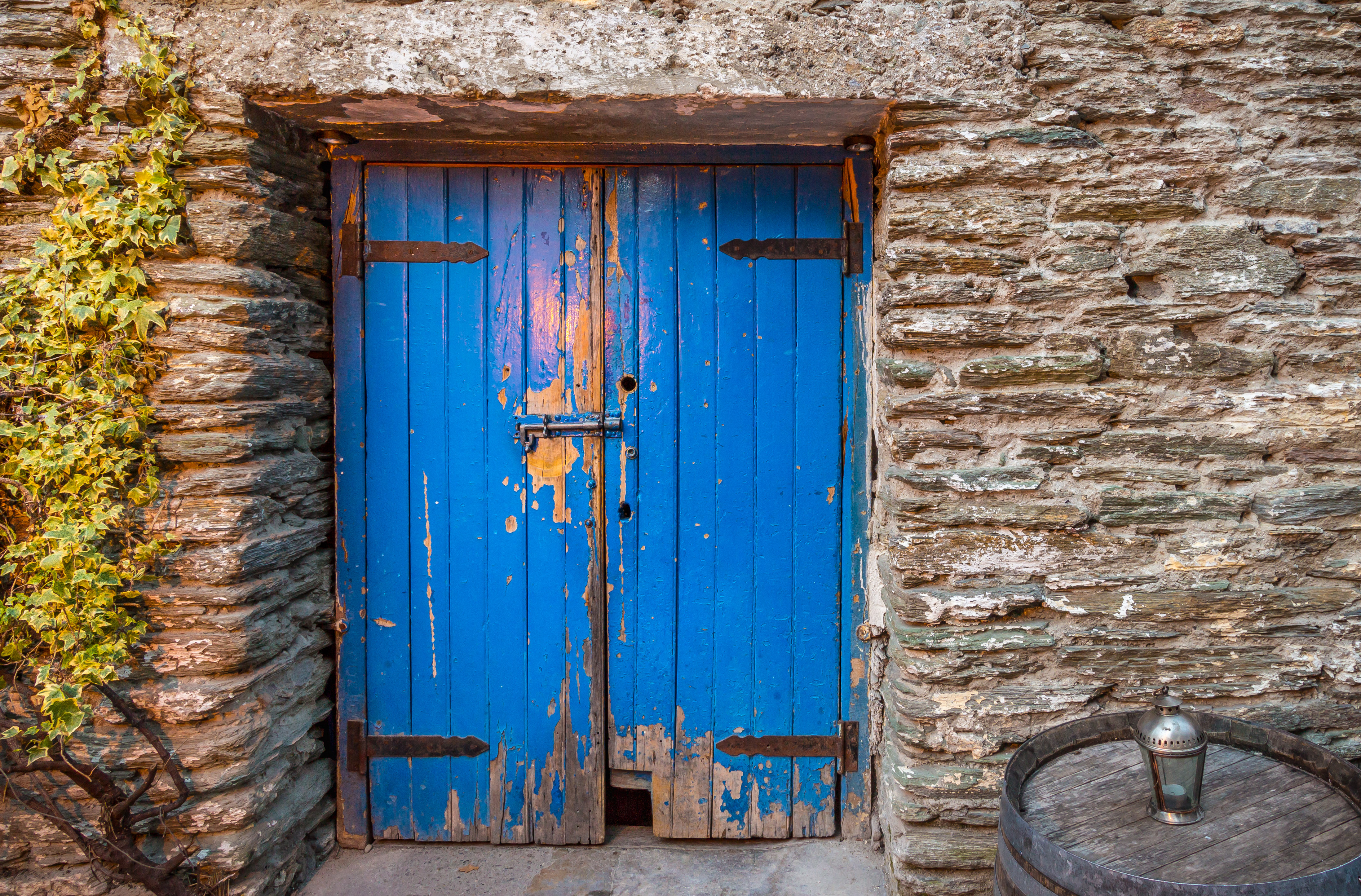 The Blue Door is niche and neat. Hidden down a side alley, the bar can only be discovered through the infamous blue doors. The rustic charm and roaring fires will have you coming back for more, each and everytime you visit.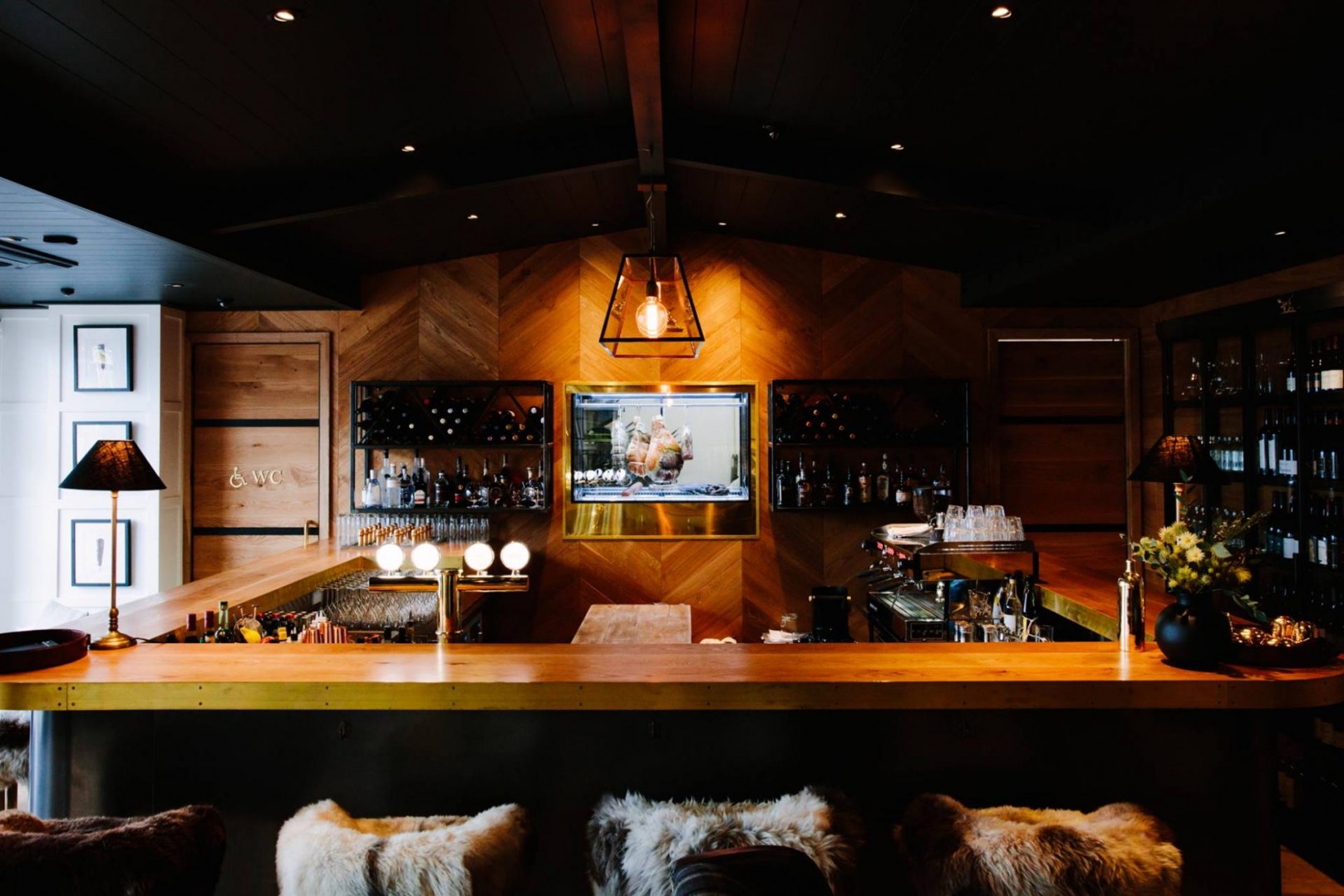 Inviting and sophisticated, Rodd & Gunn has made the most of its lakeside location. Expanding their iconic store with an adjoining hospitality venture. Shop until you drop, and then nestle into one of the comfortable lodge-inspired chairs and enjoy a mulled wine with some intricately prepared menu offerings.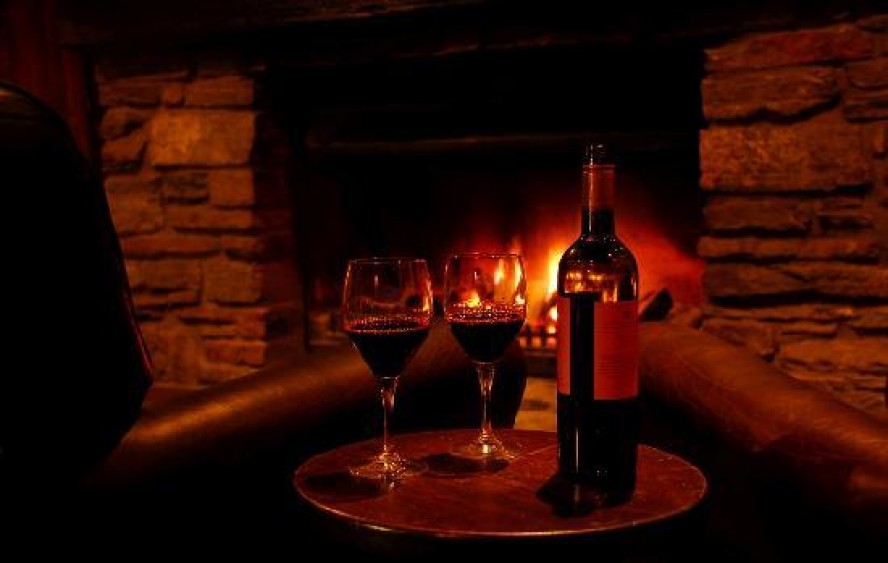 Central Otago's wine is one of the fastest growing regions in the world. Famed for finesse and subtlety of flavour, you're going to want to dabble in a few during your visit. What better place than the intimate venue, Bardeaux. You'll find a roll call of award-winning wines on the expertly crafted wine list, and if these don't tickle your fancy, we know the cocktails will.
Restaurants

What better way to subdue your ski-induced appetite than with a steak of impeccable provenance from Queenstown's star attraction Botswana Butchery. If you've visited the Auckland restaurant, you'll be familiar with the culinary excellence the brand is famed for, but the Queenstown location takes it up another notch still. The cutesy yet practical lake-side Archer's cottage makes an apt setting for the satisfying dishes to shine. If steak is not your thing, the Cambridge Duck Leg Confit is in a league of its own, which I have crowned my favourite duck dish of 2019.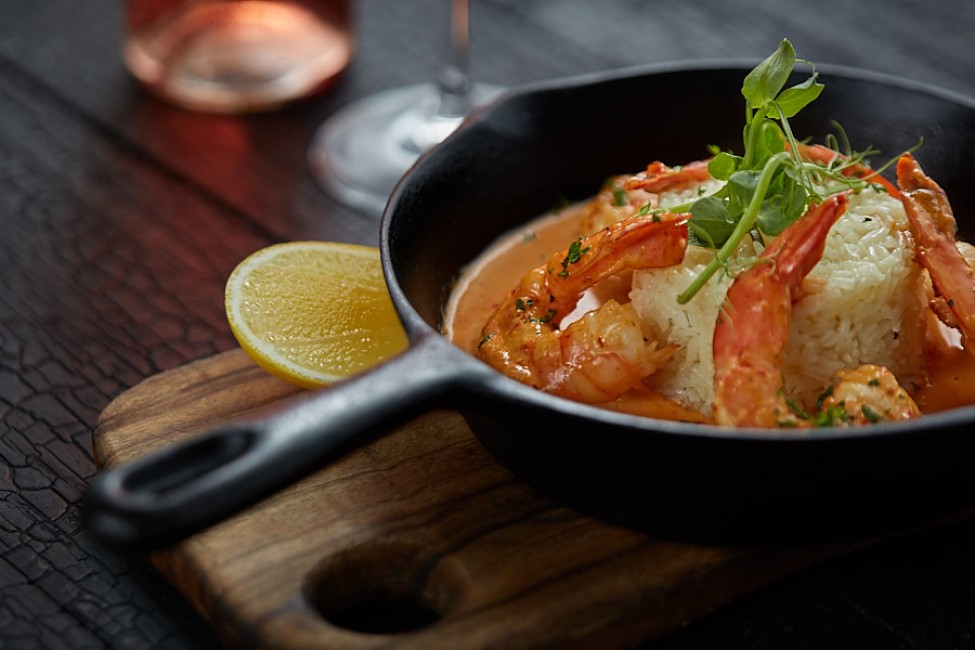 I've been a Queenstown repeat offender for a long time now, but, somehow Flame Bar + Grill has escaped my dining purview until my most recent visit. And subsequently, this has now become my single greatest Queenstown-related regret.


Renowned for its secret South African BBQ recipe wrapped around award-winning Ribs and Steaks, Flame Bar + Grill has been a favourite Queenstown restaurant for over a decade. Five years ago Queenstown locals Jonathan Bisley and Lou McDowell bought Flame, and have lovingly bought their passion for good food and hospitality to the restaurant. Honouring the restaurant's South African roots, Flame's unique flavours remain at its core, while local produce and seasonal foods enhance the culinary fare.

Aware of moving food trends the menu is not limited to meat, and seafood with several vegetarian including vegetarian grill and Flame's famous mushroom sauce dishes. An innovator at heart the duo are also developing a unique Vegan Rib and Steak offering.

Now, they've taken up residence in Queenstown's Steamer Wharf building, with interiors designed by Arrowtown based interior architecture and design practice NW Studio. It's a suave interior fitting for cuts of steak that are cut above and staff that will make it difficult not to want to return as early as the following evening.


Flame Bar + Grill is a great representation of what happens when restauranters put not only their mind, but also their heart behind their concept. It appears perfecting cooking techniques and presenting dishes to eager diners is paying off for them, and if you're planning to visit, I recommend booking in advance. Don't make the same mistake I did, make sure Flame Bar + Grill secures a position on your dining destination list.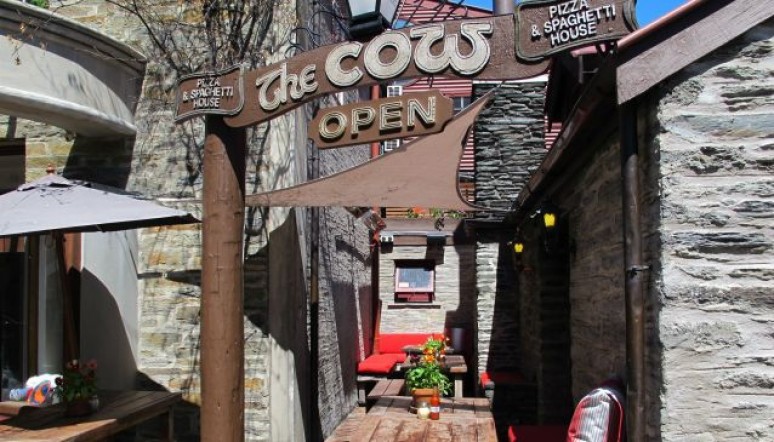 I could eat at this Italian dining institution until the cows come home. It's comforting, classic cuisine that continues to deliver, over 40 years later. You'd be crazy not to visit.
If you're wanting a more modern take on New Zealand's Southland produce then look no further than Josh Emett's Rata. Tucked away behind the Citizen's Advice Bureau, Rata is an ambitious venture that offers delicacies you won't find everywhere, such as 55 day aged beef fillet, or crispy ox tongue served with figs, beetroot, walnut and quinoa. Whatever you choose, you can rest assured that the local produce will shine.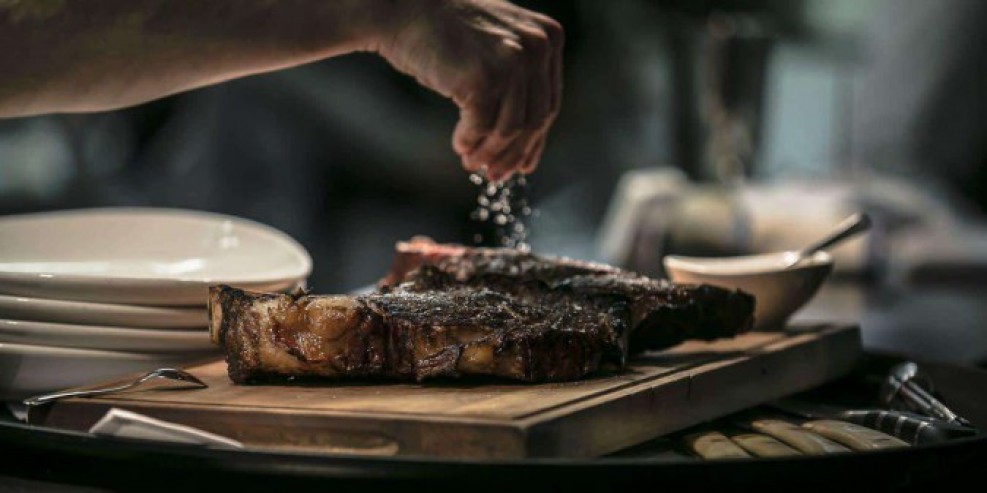 If you're looking for a casual, upmarket dining destination, the outpost of famed Auckland steak house on Brecon Street is exactly that. Maintaining the impeccable standard the Auckland meat emporium is famed for, this is the perfect winter foodie restaurant. All the classic cuts are offered on this concise, yet comprehensive menu with the option to tailor and embellish. The 'Mains' is also home to curiosities such as cauliflower steak and puree for the meat-averse, or Alaskan king crab served with miso butter is sure to please. Quality cocktails and a thoughtful wine list also add to the attraction.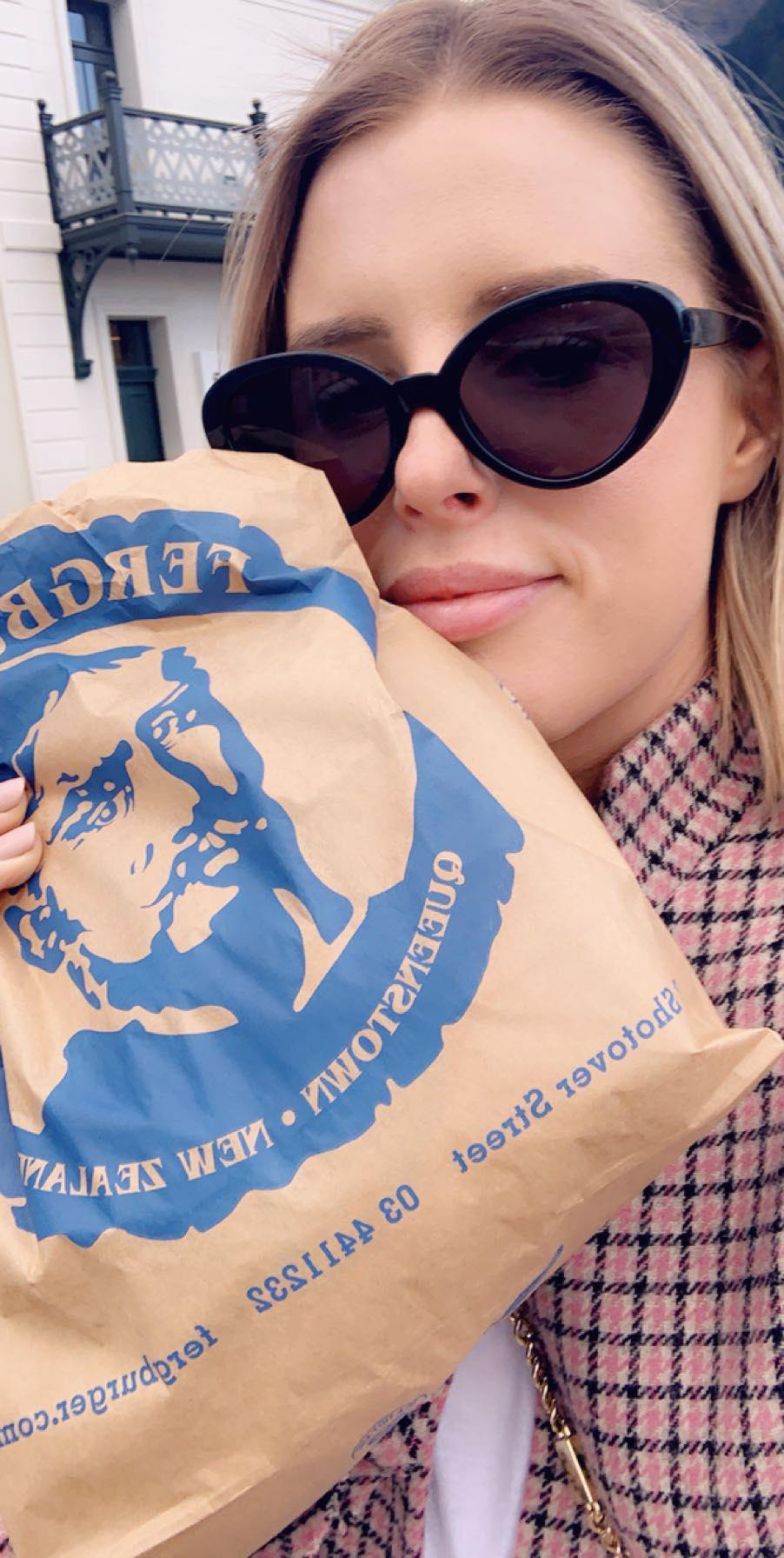 The burger joint that needs little introduction, Fergburger has been feeding hungry patrons burgers such as the famous 'Cockadoole Oink' for years. Showing no signs of slowing down, the fandom is still strong, and the line is still very, very long, nevertheless, it's a must-eat when you're in the area.