Where to find Auckland's best gin and tonic… 
The Churchill has made quite a splash in the Auckland bar scene. Serving up cut-above gin and tonics, and more, with a view of the city unmatched by other venues. Unsurprisingly, 'gin with a view' is the tagline, and it certainly fulfils on its promise. If you have managed to experience The Churchill already, you'll be aware of the fantastic 101010 menu of which you choose a gin, mixer and botanical from a carefully crafted list that brings flavours from around the globe into one glass. Don't let a thousand combinations throw you off; the team are only too happy to steer you through the menu in pursuit of finding the perfect one for you!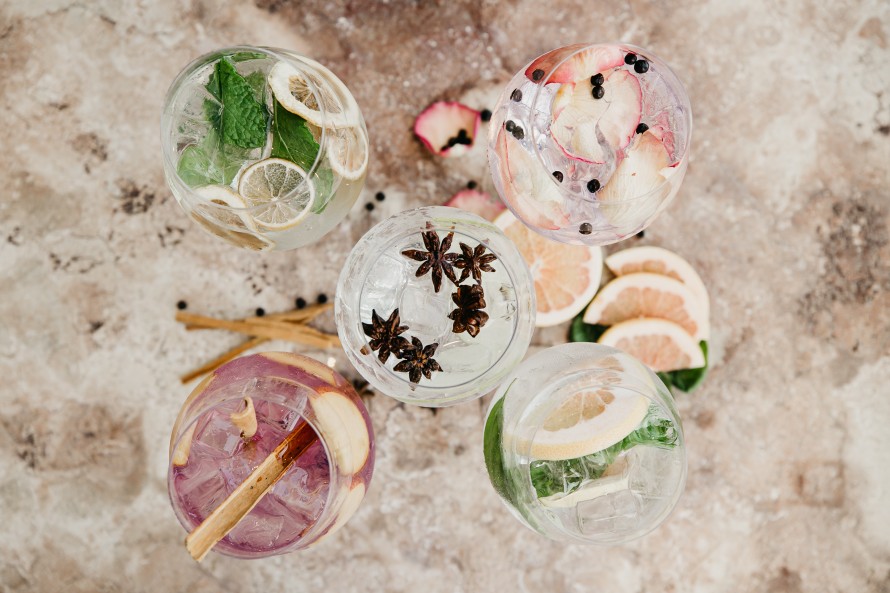 But more thought has gone into the name, and menu, than you may have realised. As the Churchill's General Manager Scott O'Connor attests, "So much work has gone into the creation of our menu, and it has been a real joy to bring the very man himself 'Sir Winston Churchill' and his legacy into the frame by highlighting some of his incredible achievements. Our signature cocktails have all been named after people, places and moments in Sir Winston's life, and in some cases, the ingredients were thought out to match the tale the cocktail is telling. For Example, our 'Finest Hour' cocktail; In one of Sir Winston's most impactful speeches given the name 'Their Finest Hour', Sir Winston delivered a message of hope and encouragement to the allies after the fall of France to the Germans in 1940. Inspired by this we have taken a French Saffron gin from Dijon and Lillet Blanc from Bordeaux, combining them with a blood orange syrup, lemon juice and egg white to create this gin sour twist that pays respect to the historical moment and fallen allies."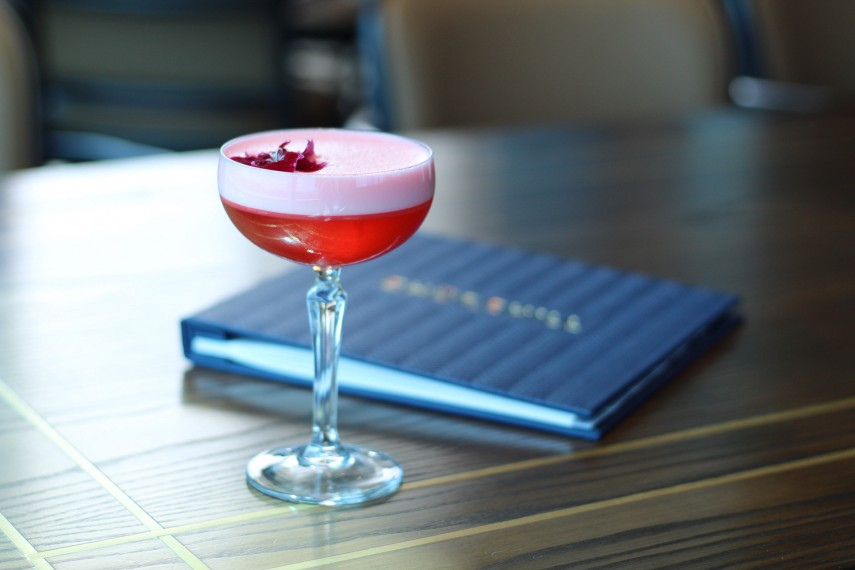 The Churchill also boasts one of the cities most enticing bar menus, with refined offerings that would rival even some of the countries most revered chefs 'small bite' adaptations. Should hunger strike later in the evening, it's always comforting to know help is at hand, and when it comes in the form of Executive Chef Glen Rockhouse and his Sous Chef Sukhwinder Singh's delicious shared plates menu, help has never tasted so good. The delectable 55-day aged handpicked eye fillet Beef Tataki, and Ora King Salmon Tartare have been favourites from the start, and are a must-try.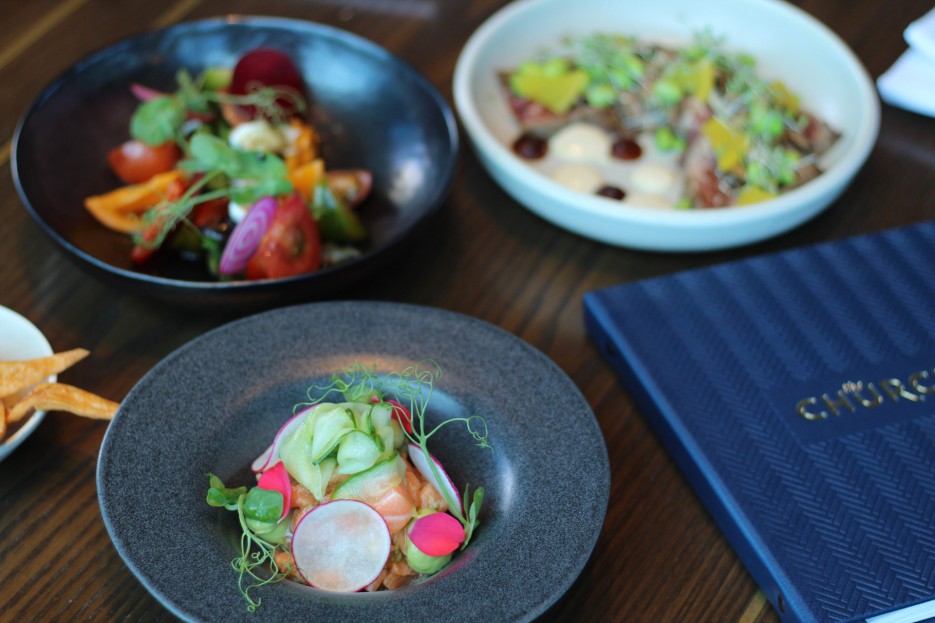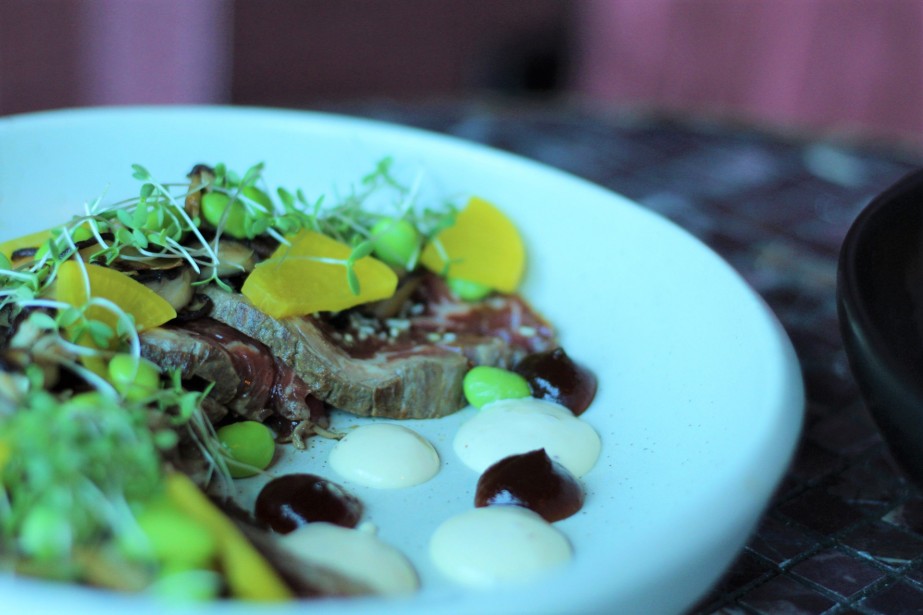 Specialising in gin with a view, The Churchill is Auckland's highest rooftop bar. If the fit-out is anything to go by, we can agree that the cities love affair with industrial chic is still with us. Large windows offer uncompromised panoramic views of the city, making it a pretty unmatched place to enjoy a curated beverage. Gin takes centre stage here, boasting 200-strong selections, featuring fine examples of local craft distilleries, alongside names from farther afield. But if Gin's not your cup of tea, there is something to suit all tastes, and whatever your poison, you can rest assured inner-city gem will deliver the goods, every time.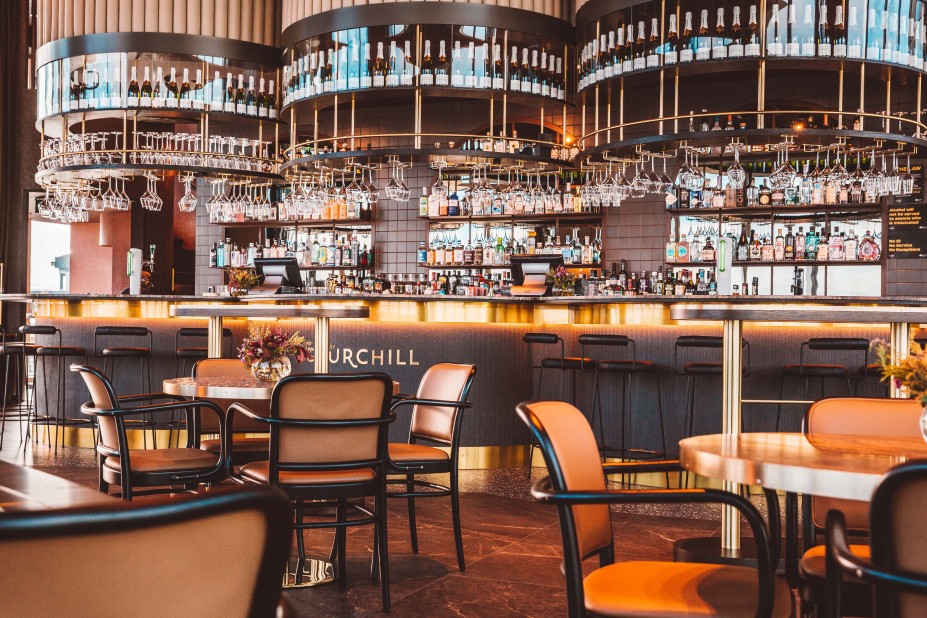 The Churchill does not take reservations, walk-ins always welcome, and strongly advised!