A collation of Bradford's Italian designers
If there's one furniture store that has us reshuffling our lounges and redecorating our spaces on a monthly rotation, it's the oh-so-chic, oh-so-coveted Bradfords. Pioneers in the interior game, the third-generation family-owned business has been creating and selling contemporary pieces since 1953. Stocking only the most exquisite international brands, here's a list of the very best Italian designers that can be found at our favourite furnishing aficionados.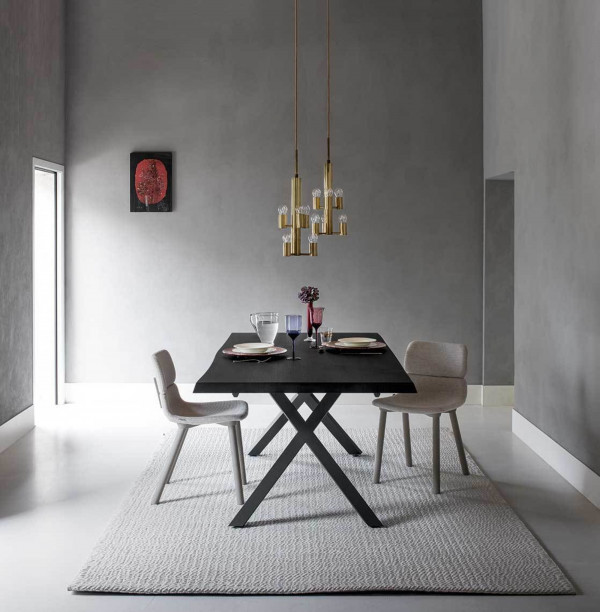 Alf Group
What started as a small wooden furniture company in Treviso, founded by a small group of Italian craftsmen, has evolved into a long-established producer of A-class home products. Utilising high-tech machinery and exceptional efficiency, each design from Alf Italia is a high-quality product balancing both beauty and function, with long-lasting reliability a guarantee. Bragging Italian heritage through modern tropes, dress your humble abode with i migliori mobili.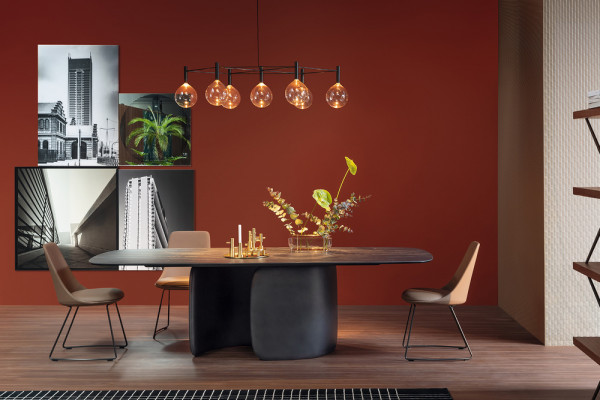 Bonaldo
With eighty years of furniture curation under their belt, Bonaldo has become a benchmark in Italian Design. Since its first tubular metal products, Bonaldo has emerged innovative and forward-thinking, constantly exploring new techniques while remembering its history. From solid walnut and oak tops to plastics and pressure-cast aluminium, Bonaldo is known for its range and rigorous simplicity. With each product showcasing a feature that makes it uniquely Bonaldo, you'll be filling your home with eclectic pieces of art, not furniture.
Cubo Rosso
The kings of couches, Cubo Rosso is a name synonymous with the best in living room furniture. Translating to 'Red Cube'- the cube being a symbol of design, accuracy and versatility, and red being the colour of passion and Italian elegance - the brand prides itself on sharp motifs, soft leather coverings and trusted Italian quality. Oozing meticulous craftsmanship and attention to detail, flopping onto the couch after a long day's work has never been so sophisticated.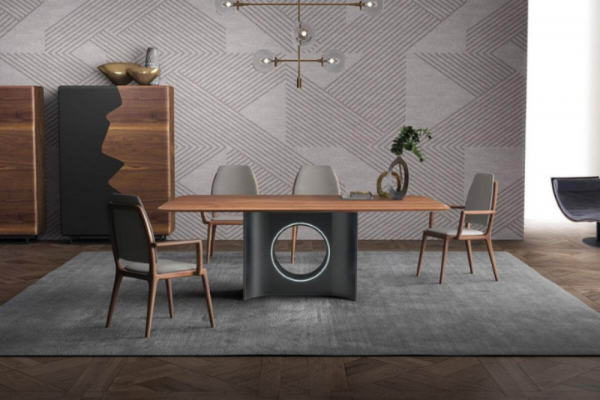 Oliver B
With contemporary design at the helm, Oliver B offers innovative and cutting-edge furnishings that, when added to any interior, elegantly modernise the space. With solid timbers and steel in their products, the brand leaves no furniture unturned. From bookcases to beds, they do it all. Boasting the sturdiness of day to day living with a modern twist, the brand emphasises the timelessness of its pieces, making sure your house will never go out of style while staying up-to-date with current trends. Two birds, one stone-topped bench.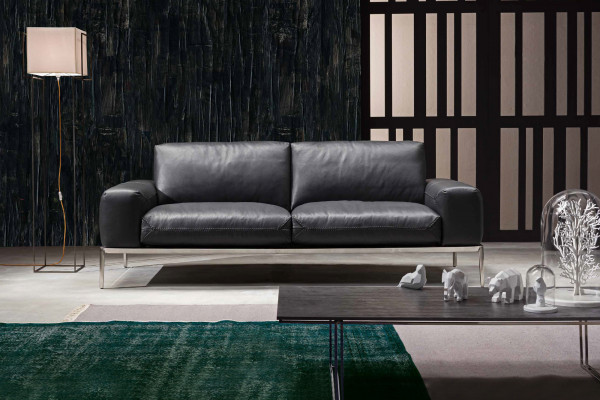 Saporini
For all things luxe and leather, look no further than Saporini. Italian made and Italian designed, the iconic lounge brand has over thirty years of experience blending aesthetic innovation with observed tradition. Saporini employs the finest materials and the latest in both modern and classic design, keeping your pad polished in every sense. With spectacular finishes, innovative design, consistently high-quality standards and close attention to detail, the splendour of a Saporini suite is unparalleled.
Valdera
Masters of marble, Valdera is unmatched when it comes to their premium products, using high-quality marbles and stones from the best quarries in Carrara and Siena. Appreciating the variation in colour and pattern, Valdera boasts the individuality of each piece through simple design processes and uncomplicated forms. What comes to fruition is a product that lets the inherent beauty of marble take centre stage, showcasing generations of refined Italian craftsmanship.