10 things you didn't know about Auckland icon Andiamo
If winter were a colour, it would no doubt conjure up visions of snowy slopes and frosty lakes. For us though, it's as beige as it gets. Not because it's boring (there's lots happening in winter), but because winter is the perfect excuse to indulge in the ultimate beige comfort food. Think pasta, pizza and cheese. Combining all three, is Andiamo, who have been serving up uncomplicated, comforting Italian classics for decades.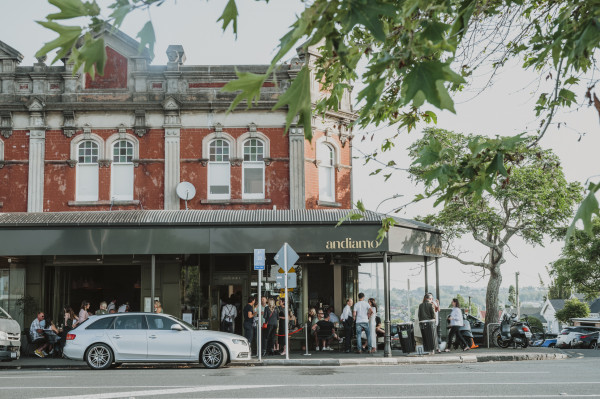 On any given day the charming bistro sees happy patrons spilling out onto Jervois Road. Local favourites include the iconic macaroni with bacon, chilli and fontina cheese and chilli fried calamari with bagna cauda, chilli oil and lemon. Most recently, the beloved chicken parmigiana with late-harvest tomatoes, mozzarella and basil, has also reemerged as part of the bistro's winter menu.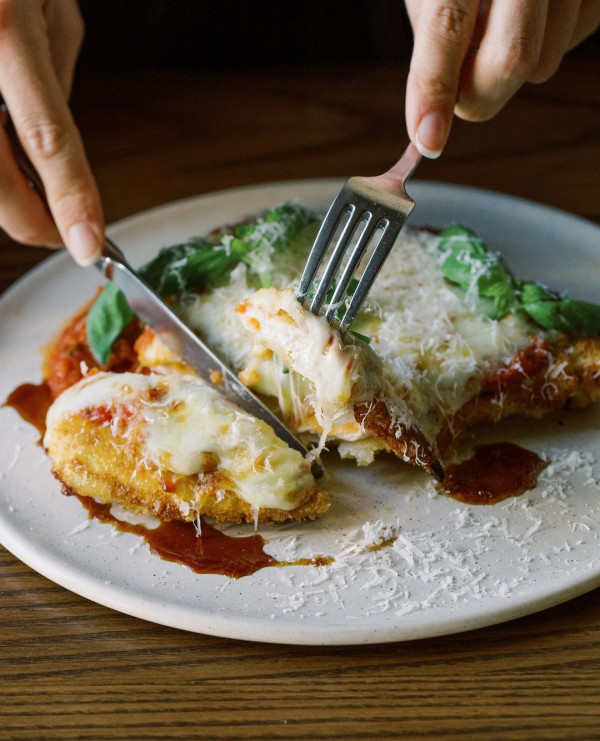 While we know their menu inside out, there's more to Andiamo than meets the eye (or lips). Below we round-up 10 surprising secrets behind the neighbourhood gem...
1. Andiamo has been around for over three decades. After a short hiatus, The Nourish Group brought Andiamo back in November 2018 and it's been a local favourite ever since.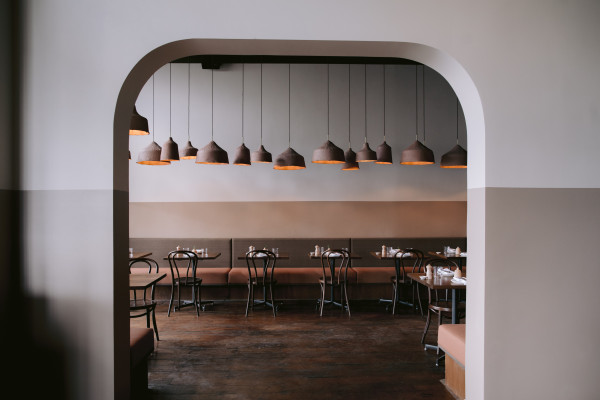 2. The unflappable Sarah Chilman, who is second in charge front of house, has been part of the team since the beginning. The regulars love her sassy nature.
3. There are customers that have been with Andiamo since the beginning too. Being a local eatery, the team forms connections with their regulars that makes Andiamo almost an extension of their homes.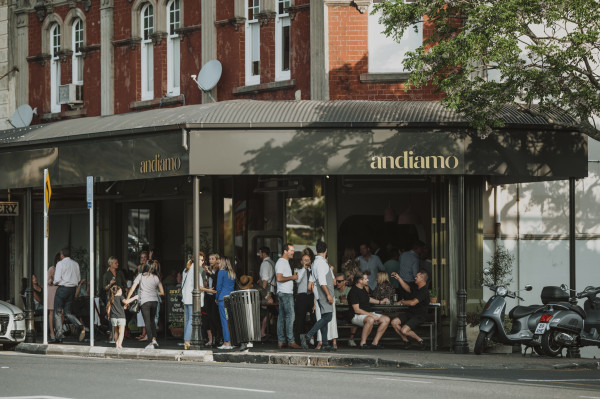 4. The most underrated dish on the menu: Gareth Stewart's tiramisu. Andiamo's iteration of this Italian classic is apparently a best kept secret.
5. Andiamo's most ordered dish: the famous macaroni (or Mac n Cheese). It's made using three types of cheese; mature cheddar, fontina and parmesan, as well as truffle paste, bacon, and chilli.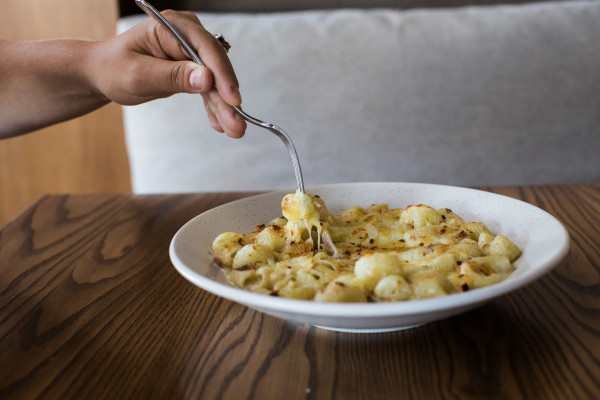 6. Long-standing supplier relationships are integral. Italian ingredients are sourced locally where possible, like Clevedon buffalo mozzarella, which easily competes with Italy's finest, or New Zealand made charcuterie from the Lady Butcher. However, sometimes you need the real McCoy from Italy, like Parmigiana Reggiano.
7. By no means seasonal, Andiamo is equally popular in winter thanks to its comforting classics. The confit duck risotto with woodland mushrooms, truffle and pecorino and an elegant Central Otago Pinot Noir is the ideal duo and team pick for a chilly Friday afternoon.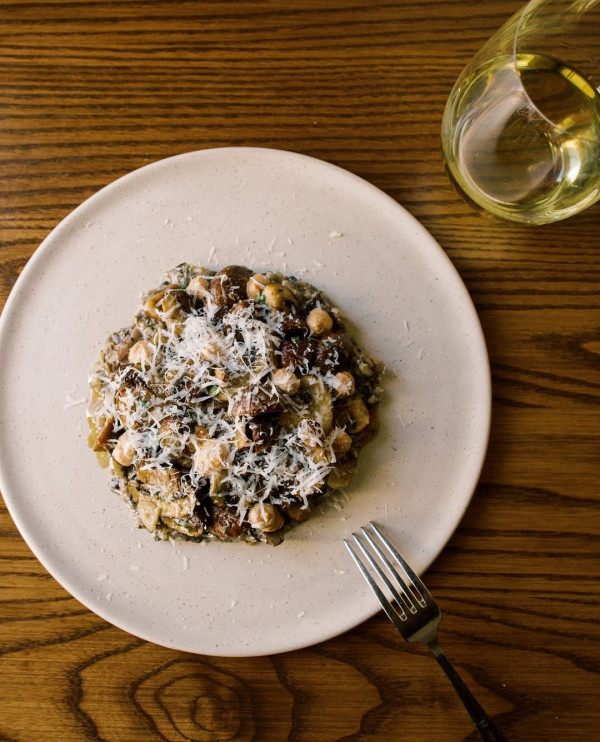 8. As for the go-to winter cocktail, cooler weather calls for the Montenegro Mule. With an abundance of ginger and lime it's a popular winter afternoon pick-me-up and healthful tonic to warm you up from the inside out.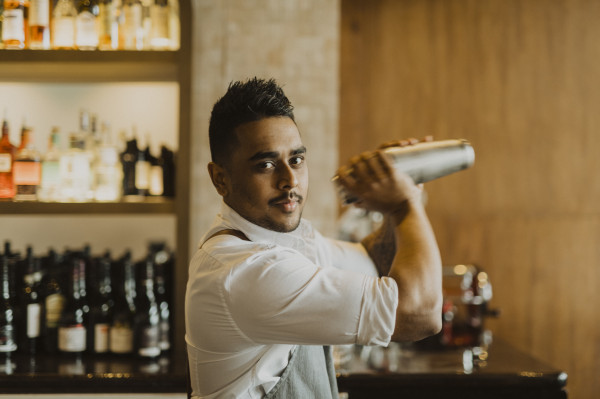 9. Andiamo is Nourish Group owner Richard Sigley's go-to local, his regular order being the seasonal gnocchi or agnolotti – with a Goji Berry Sour on the side.
10. While the food and ambience are exceptional, it's the team at the heart of Andiamo that keeps locals coming back. Restaurant manager Benjamin Mardle is the familiar face regulars most connect with. Noumea-born head chef Thibault Peniarbelle grew up in Toulouse, southwest of France. Chathu and Simone, the two imitable personalities behind the bar, have the important job of keeping Andiamo locals hydrated.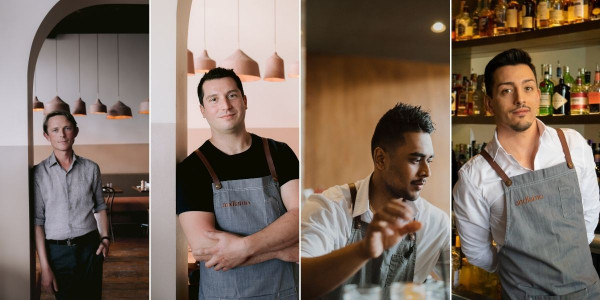 From left to right: Restaurant Manager Benjamin Mardle, Head Chef Thibault Peniarbelle, Chathu and Simone