10 off-grid New Zealand destinations for your next getaway
This week is New Zealand Conservation Week and the perfect time to celebrate the beauty of our incredible home. We may still be in lockdown but that just means it's the perfect time to plan your next off-grid getaway immersed in nature.
To get you started, Remix has compiled a list of our favourite breathtaking locations to escape the mundane and truly immerse yourself in the natural beauty of New Zealand.
Owhaoko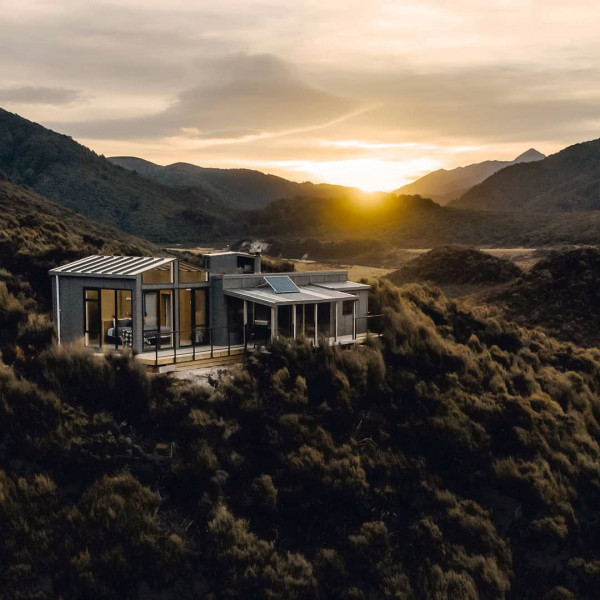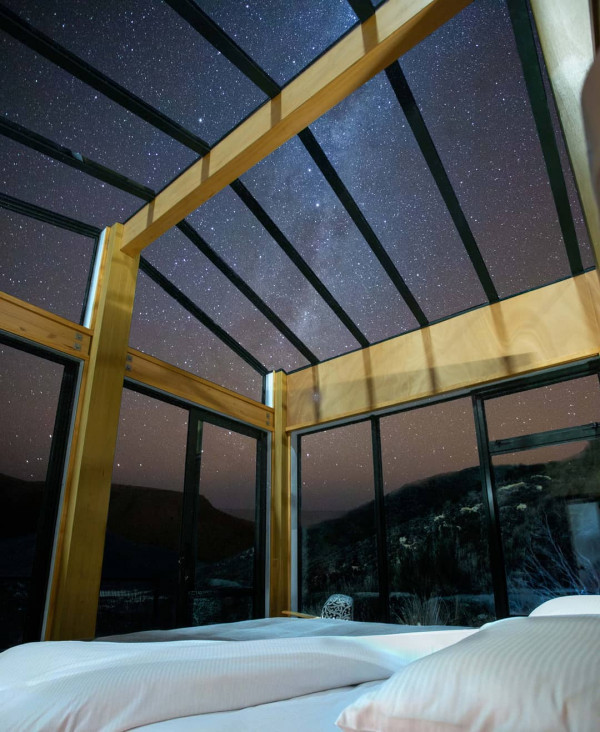 Accessible by helicopter, Owhaoko ancestral land is over 16,000 acres of virtually untouched native forest. Owhaoko is the perfect choice if you are looking to well and truly immerse yourself into nature and experience the luxury of complete solitude. Soak in the pristine views in the outdoor bath, stargaze from the comfort of your bed, or explore the landscape brimmed with glistening rivers and mountaintops.
Rainforest Retreat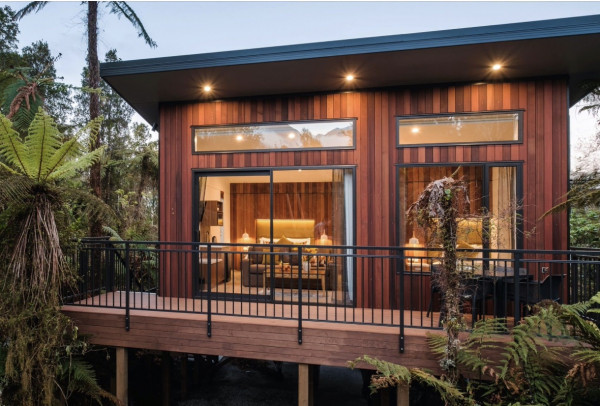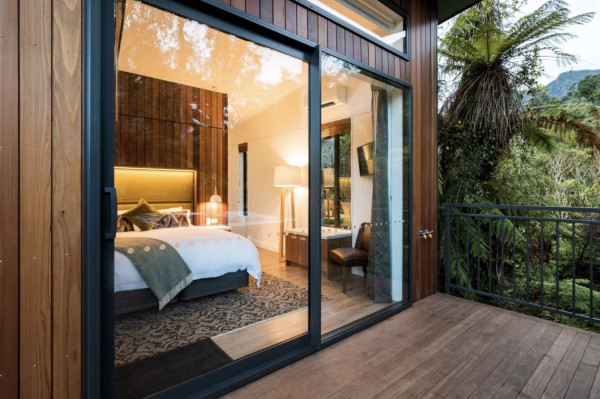 Nestled amongst the stunning Southern Alps in Franz Josef Village close to the spectacular Franz Josef Glazier and countless other scenic spots. Rainforest Retreat can be accessed via Christchurch or Queenstown airport and offers a variety of thrilling activities including lagoon kayaking, guided glacier walks, skydiving and rafting as the retreat is positioned to get you out and about for the optimum nature experience. Rainforest Retreat's contemporary designed tree houses and lodges are located amongst lush native bush and provides options for both a romantic getaway for a fun family holiday.
Nightsky Cottage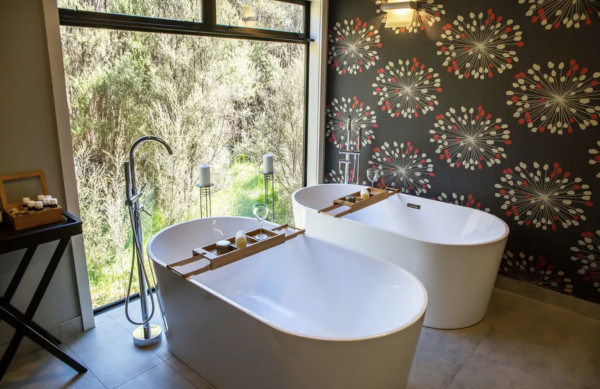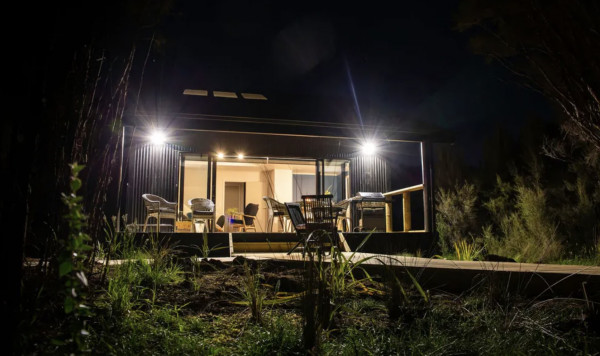 Located at the edge of Togariro National Park in Horopito is a 5 star experience which immerse guests in waste-free living amongst beautiful scenery. Majestic views of Mt Ruapehu can be seen when driving up to the cottage, and you might even see deer wandering through the surrounding bush at dawn. Most items at Nightsky Cottage are locally sourced and there is no single-use plastic to be seen. Even the soaps and bath bombs are handmade.
Hapuku Lodge and Treehouses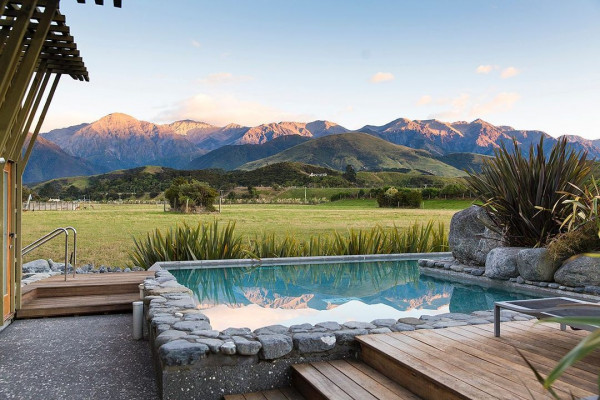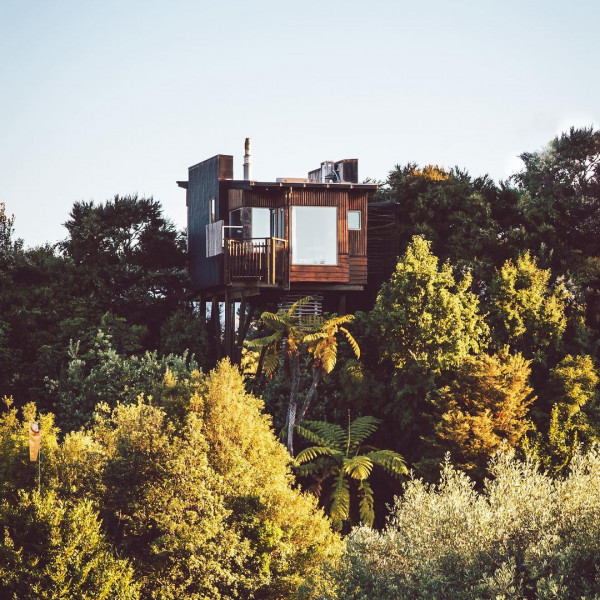 Located just 12km from the eco-marine town of Kaikoura and snuggled at the base of the Kaikoura Seaward Mountain Range, Hapuku Lodge and Treehouses provides a luxurious stay on the rugged coastline. The unique treehouses sit above the ground are designed to complement the natural environment as you 'bedroom in the sky'. For activities, venture into Kaikoura town for whale-watching, dolphin and albatross encounters, fishing and even surfing.
Maruia River Retreat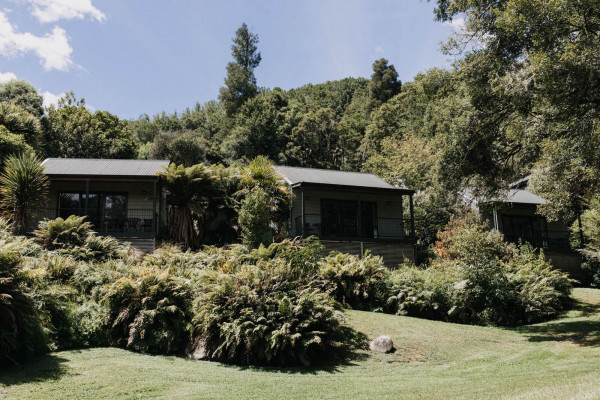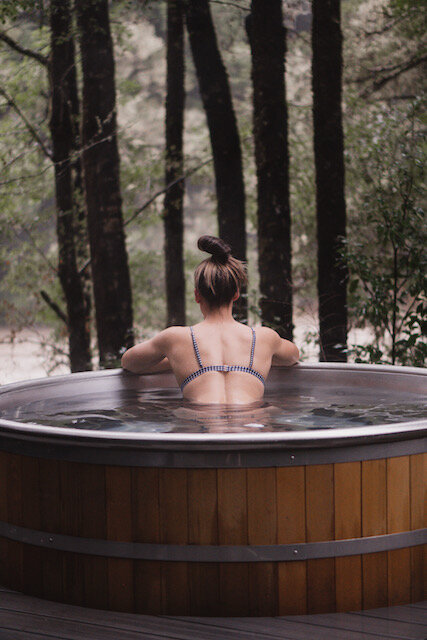 Situated along the Maruia River, the Maruia River Retreat is a boutique lodge where guests can relax and reconnect. Vacationers are welcomed with a feeling of being far removed from the busy complexities of modern-day living, and invited to find shelter amongst the 500-acre nature estate. For a peaceful getaway, relax in the outdoor stoked forest tub and bathe in the spectacular views.
Annandale Seascape Villa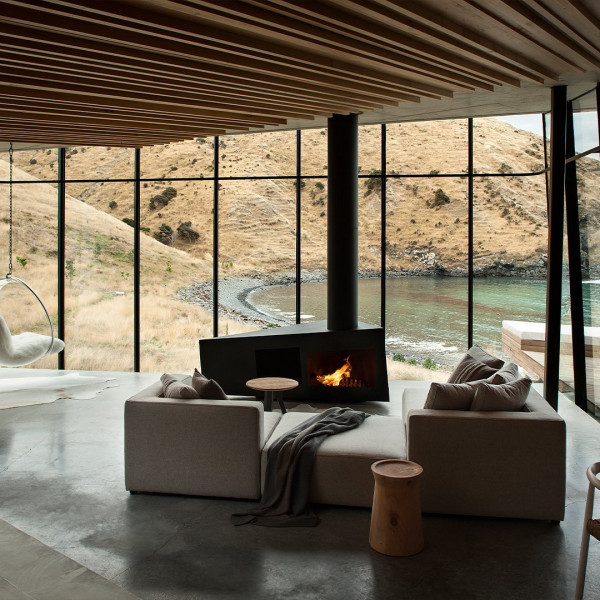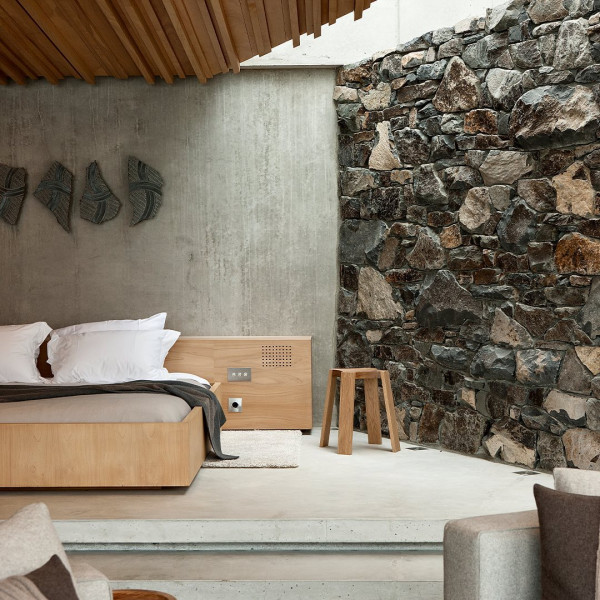 This seaside villa has all the elements for the ultimate luxury couple's getaway. Situated on its own picturesque private bay in New Zealand's South Island with opulent facilities from an outdoor lounge with a fireplace, an outdoor spa, and a super-king bed. This Annandale seaside destination allows you to truly soak in the romance and luxury of the remarkable location and stunning interiors.
Treetops Lodge & Estate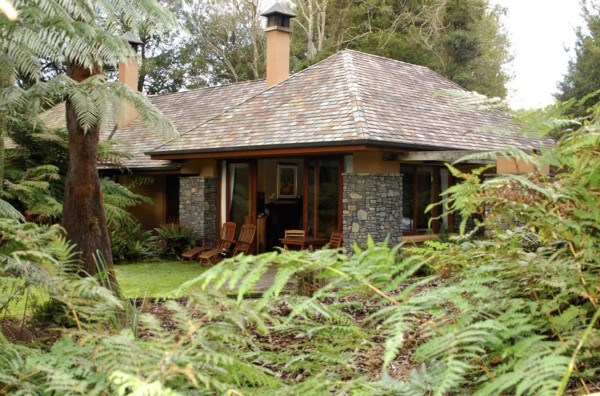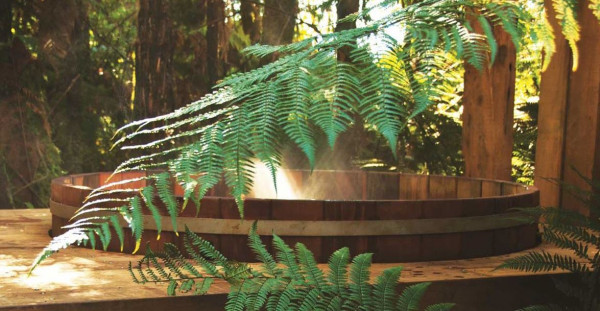 Unwind in a world that is rich with warmth and rustic charm nestled amidst the estate in Rotorua where you can relax in your very own wilderness hot tub, enjoy a spa treatment at the Wilderness Spa, or even try your hand at archery and clay shooting. There are many activities that can be enjoyed on your Treetops Lodge & Estate getaway from visiting the Glow Worm Falls, experiencing a 4WD Safari, horseback riding and indulging in a unique cooking and dining experience.
Clifton Glamping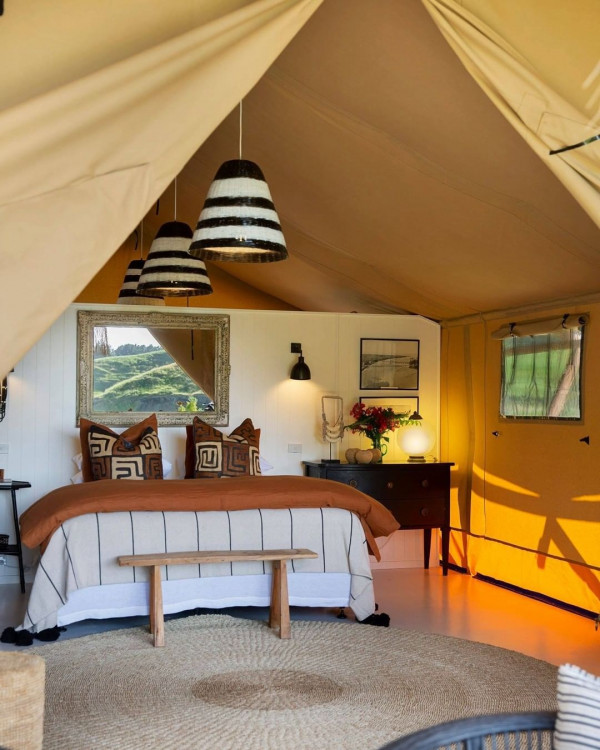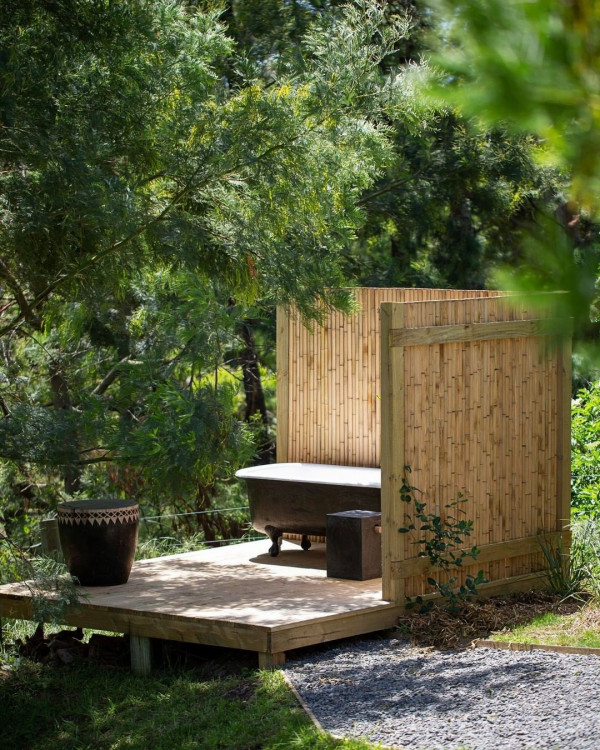 For the perfect balance of experience and luxury, Clifton Glamping is perfect post-lockdown getaway. Hidden amongst the rolling hills of Clifton Station in the beautiful Hawkes Bay, enjoy a cool swim in the river or a glass of wine in their steaming outdoor baths, and if you're feeling like getting out, bike and explore the world-class wineries in the region. Clifton Glamping is the ideal spot for couples looking for a private escape.
Te Wepu Intrepid Pods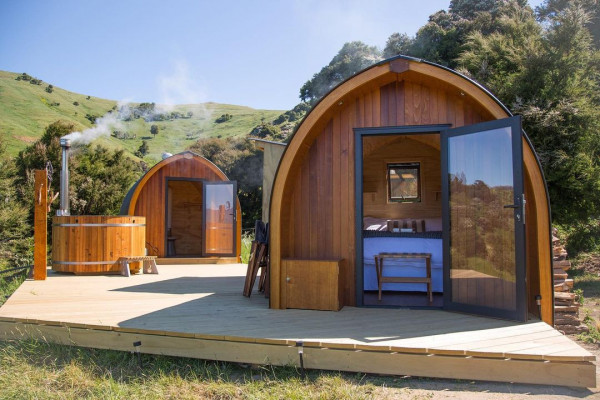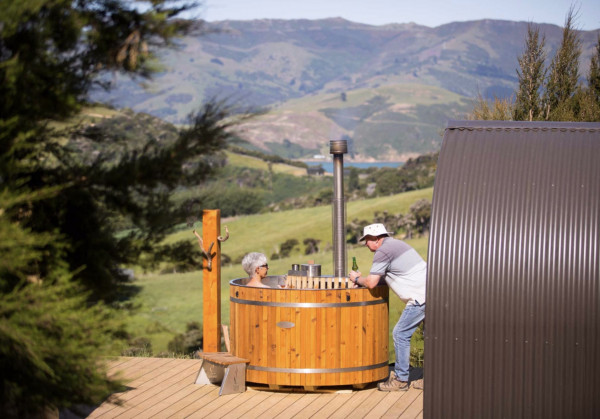 Just an hour from bustling Christchurch, you will find one of the most tranquil bays on Canterbury's Banks Peninsula. Right in the middle of a working cattle farm, you will find Te Wepu Intrepid Pods where you'll relax in the romantic double-glazed New Zealand-made pods. Equipped with a woodfired hot tub, this quiet sanctuary will allow you to breathe in silence.
The Lindis Pods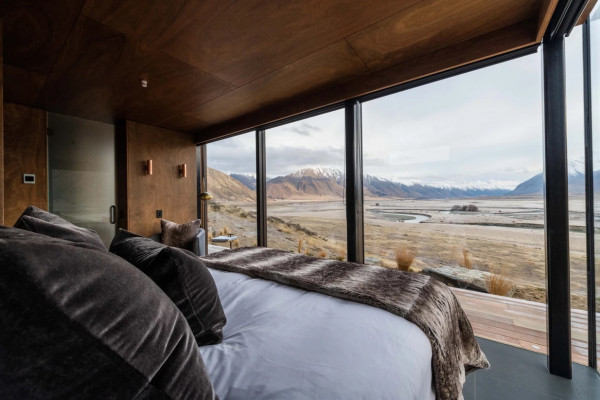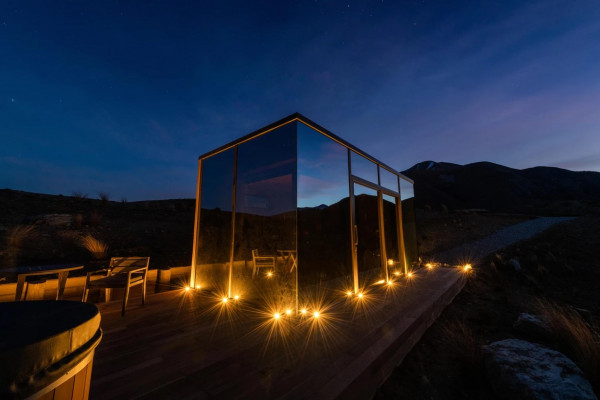 To experience the untouched beauty of the Ahuriri Valley first hand, the Lindis pods offer guests a luxurious, unique accommodation experience. Nestled into the landscape - out of sight but far from isolated, these pods embrace the natural environment whilst offering the ultimate escape. The combination of modern conveniences, a private outdoor bath and pristine views, makes the Lindis Pods the ideal off-grid getaway destination.