What Georgia May Jagger is buying Jerry Hall this Mother's Day
From handmade seashell photo frames to extravagant floral installations and of course, some very special pieces of jewellery, former Remix cover star Georgia May Jagger knows the way to her mother Jerry Hall's heart. In the lead up to Mother's Day and to celebrate the launch of Pandora's latest collection, we sat down with the iconic mother-daughter duo to talk about how their relationship has evolved over the years and the role of thoughtful gestures in demonstrating their unconditional love.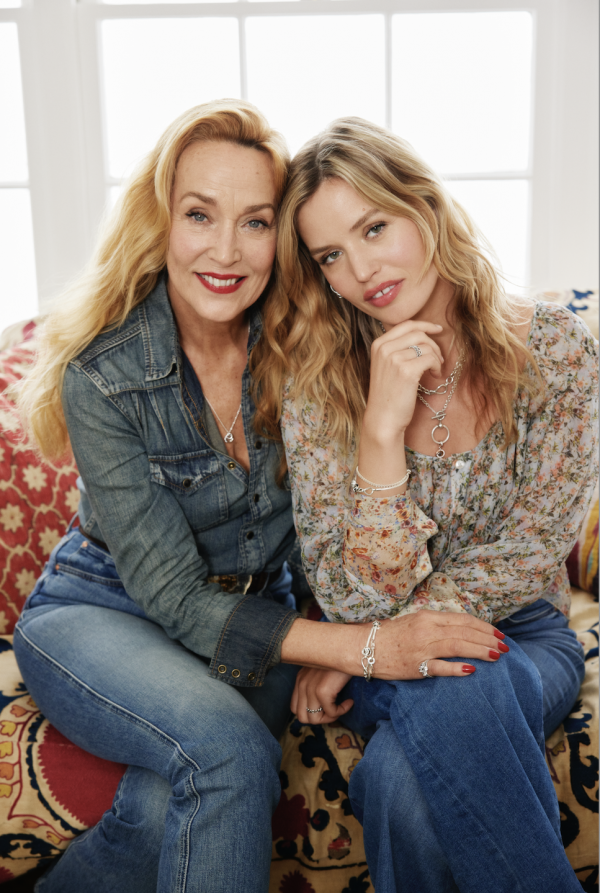 What memory of one another do you cherish the most?
Georgia: It's hard to pin down just one memory because we have had so many amazing times but I would say probably Christmas together because she is obsessed with Christmas and it always reminds me of her. Decorating the tree and making gingerbread houses and her forcing us to go carol singing.
Jerry: Our memories on the beach, in the South of France and Mustique, playing and swimming.
What was your relationship like when Georgia was growing up, and how has this changed?
G: Our relationship has always been great. I am the middle child in our family. There were a few teenage years where I was a bit more moody, but we have always had a very close relationship where I tell her everything. Our relationship hasn't changed very much, but she definitely treats me more like an adult now, for the most part.
J: Georgia and I have always had such a wonderful relationship, she's so much fun and so loving.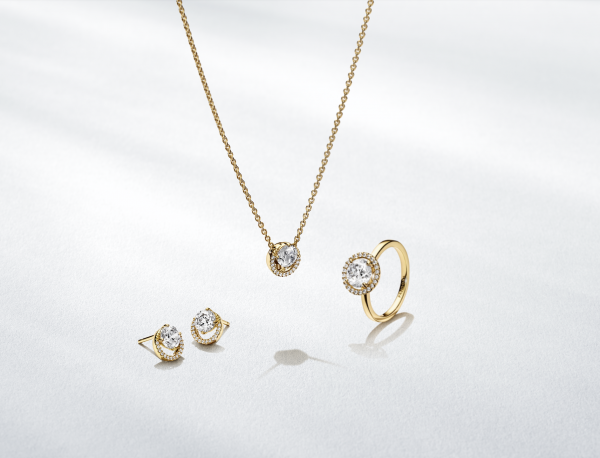 Georgia, tell us a bit about your childhood, what was Jerry like as a mother?
G: My mum has always been super hands-on with us. We went on a lot of memorable trips together to South Africa, France and back to Texas to visit family. She loves playing silly games and making jokes. She always encouraged everything we were into and taught me a lot about art and history and nature – she loves gardening and growing her own vegetables.
Jerry, what was Georgia like as a child?
J: Georgia was so kind and sweet with her many animals and baby dolls. And she was so kind and careful with her baby brother, Gabe.
What's the most valuable lesson you have learnt from your mother?
G: That life has its ups and downs and different chapters, and you have to roll with the punches, make hay while the sun shines and always see your glass as half full, not half empty.
J: My mom taught me kindness, honesty and hard work.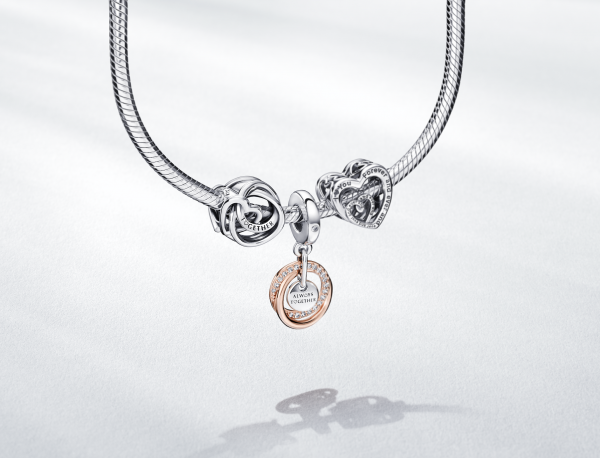 Georgia, what's the best advice your mother has ever given you?
G: To not judge people because you never know the battle they are fighting.
And the worst advice?
G: She only gives good advice, but she hates when I wear some of my favourite trainers!
How has your mother influenced how you express yourself?
G: She is fearlessly herself at all times and doesn't follow anyone else, especially when it comes to her style. She's all about expressing yourself however you want and not caring what other people think.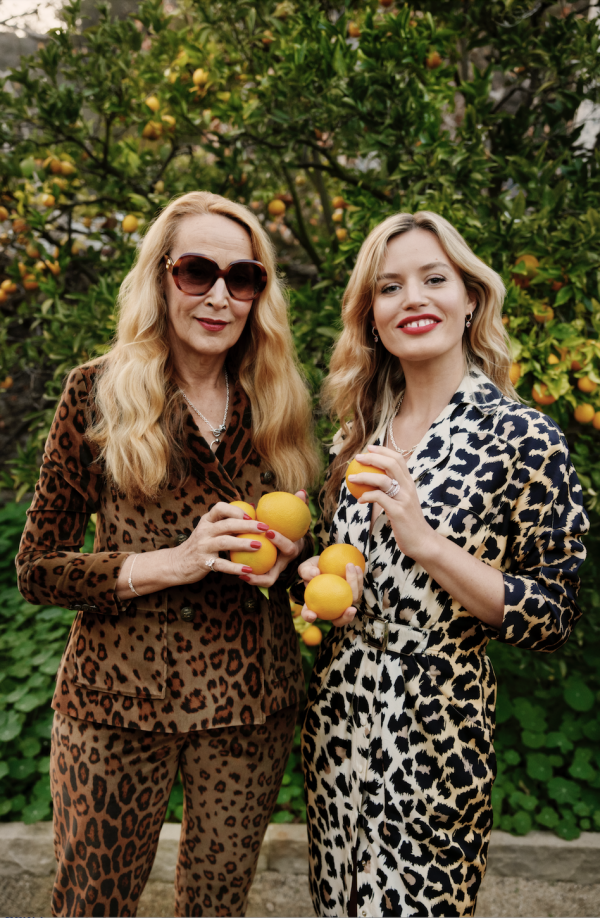 What values or personality traits did you get from your mother?
G: Kindness, and the ability to laugh at myself.
Jerry, Georgia recently turned 30, a special milestone. What other special moments are you looking forward to sharing together in the future?
J: I look forward to Georgia becoming a mother, she will be great mom.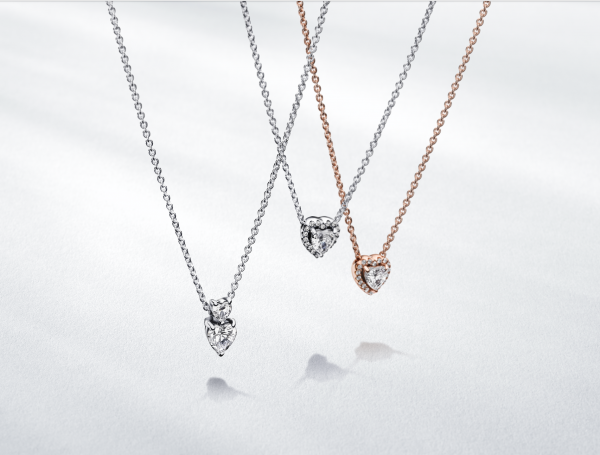 Did motherhood change the way you saw the world?
J: I thought it was the most wonderful experience of my life and wanted more. Once I had children, I appreciated my own mother so much.
What would be your advice to new/expecting mothers?
J: Rest a lot. It's hard work.

One of the main themes of the Pandora Mother's Day campaign is celebrating the unconditional love found in everyday moments. Can you share an example of the little things you do to show your love for one another?
G: I try to see my mum as much as possible and when I can't I try to call her and check in and ask how she is. I also love sending her funny photos of us together.
J: Even though all of my children are grown, I stay in close contact with them all by phone, text or email. I am always ready to babysit my grandson, Eugene, or any of my kids' dogs – Georgia has three! I love to give advice, but sometimes I have to stop myself!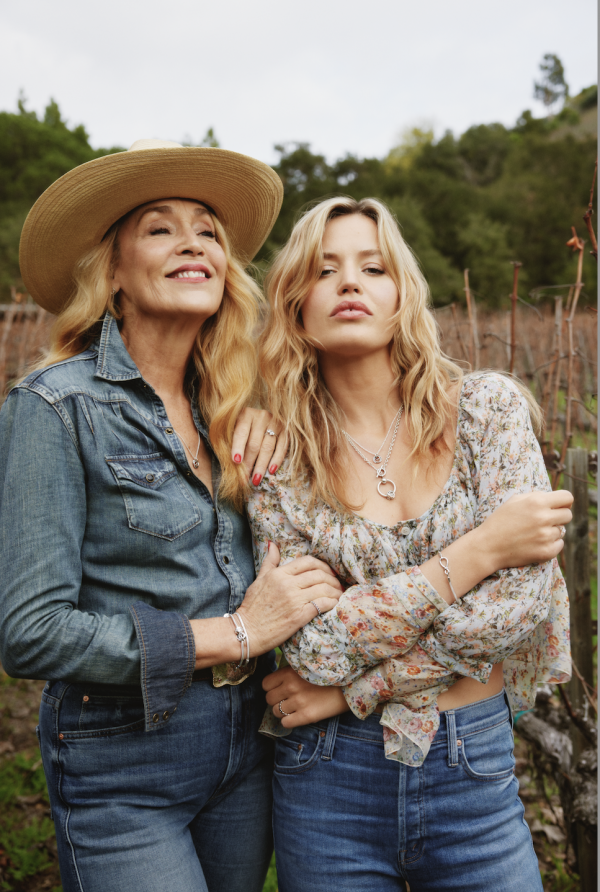 How do you celebrate Mother's Day, typically?
G: We love getting together for lunch and getting her flowers and trying to all be together. We like to celebrate both American and English Mother's Day, because she deserves both.
Can you remember any special gifts given or celebrations from over the years?
G: One year for Mother's Day we spelled out her name in roses in the back garden so she would see it when she woke up. We had to be really sneaky and hide all the flowers the day before so she wouldn't know what we were up to.
J: Georgia gave me some beautiful rose gold jewellery from Pandora one year, which I loved! When I wear it, it reminds me that I'm appreciated by my children.
What is it about Pandora jewellery that you think makes it so special to gift your loved ones?
G: There is such variety that it's easy to find something that is truly unique to everyone's style. For instance, my mother loves rose gold, so I always give her rose gold.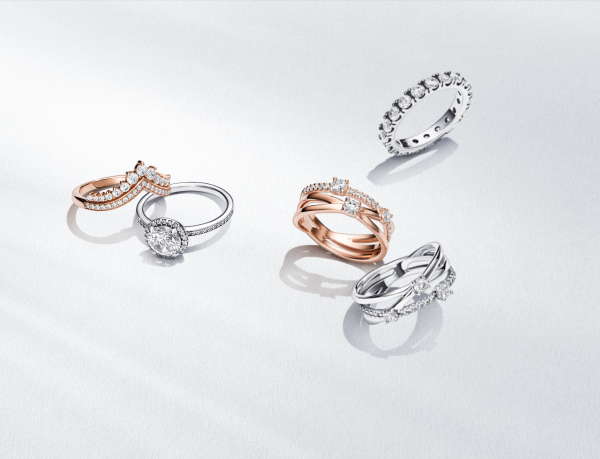 How do you mark memorable moments with Pandora charms?
G: I have always collected charms and it's something my mother always did, too. She gave me my first charm bracelet when I was little. I think it's so lovely to remember special moments by gifting charms. It's a very personal gesture to mark an occasion.
J: Charms are a lovely thing connected to memory, a reminder from travels or special times. And so much fun to use to build a bracelet.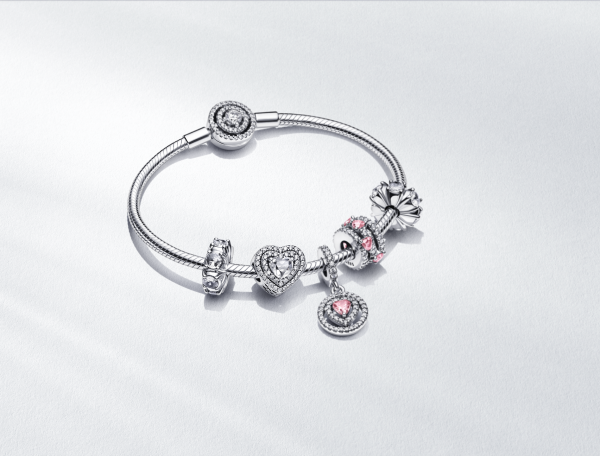 Many of the designs in the new collection represent the unbreakable bond of family, namely the Infinity Knot carrier, and encircled designs. Are there any symbols that are important to you in your life?
G: Seashell designs always remind me of my mother and sister – collecting them on the beach as a child to make picture frames and boxes as gifts for one another. I have a few different jewellery items that my mother has handed down to me that have seashell designs on them.
What's your favourite piece from the new Mother's Day collection?
G: I have always loved the infinity symbol so the Infinity knot bracelet. It's so beautiful yet simple and Mum and I both wear them so it reminds me of her.
J: I have always loved the infinity knot, so I would say the new Infinity carrier.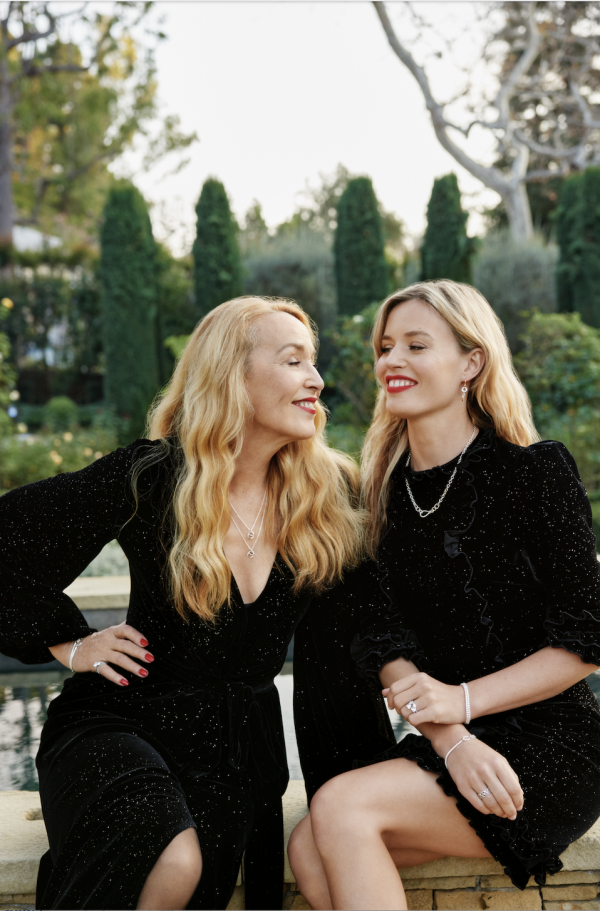 Georgia, tell us about how you think your mother would style the collection?
G: She loves layering jewellery and has a 'more is more' approach. She styles the Mother's Day collection by layering all the bracelets and rings together and mixing the rose gold with the silver.
Jerry, what is your favourite piece of jewellery that you own?
J: I love seeing my jewellery passed onto my daughters, it can be so much fun. I have some pieces from my mother, it's such a special thing, these pieces have such sentimental value.