Waiting for Friday: Our favourite pieces from Moochi's New Collection
After their fantastic show at New Zealand Fashion Week we have been patiently waiting for
Moochi'
s new collection to come out so that we can get our hands on all the best pieces we spotted at the show - thankfully, we don't have to wait much longer, as the new collection launches in store and online this Friday! The range, named
Opium Wanderer
, is inspired by the luxuriousness and spice of the Orient. The collection incorporates many textures including lace mesh, satin crepe, and raw silk-like fabrics as well as a range of colours from spicy orange and cinnamon to stone, crisp white, and blue azure. The collection is perfect for the transition from day to night, which is a must for the social season.
Our five favourites from the runway are as follows: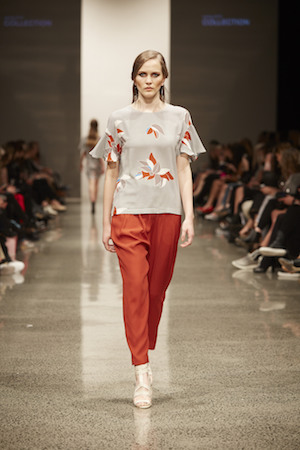 1. The Furl Top & Serene Pant The flower print is one of the signature designs from this collection, and it's one of our favourites this season. The beautiful Furl Top could be worn with jeans for a relaxed look or dressed up for a night out. The pants are a bold colour (Moochi's Opium Red) and they really make the flowers stand out. Like the top the Serene Pants could be dressed up or down and will certainly make you the centre of attention at the next social gathering.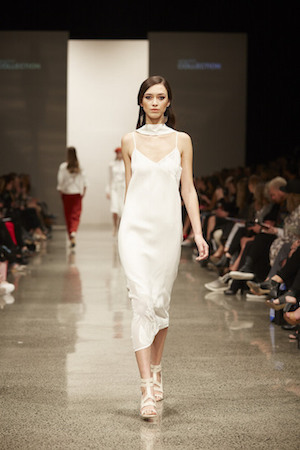 The Fleur Maxi
This dress just screams style and sophistication. The classic slip design is made a little more edgy with Moochi's new floral lace mesh crossing over the bottom and top corners. The Fleur Maxi will be your go to out to dinner dress. Perfect for date night! (It also comes in black if that's more your colour).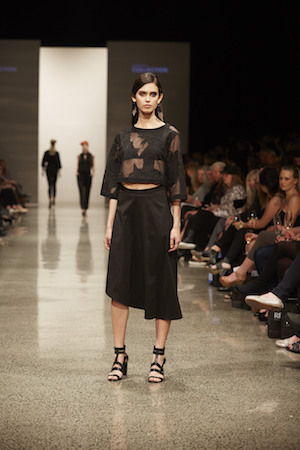 Frame top & Glide skirt
Another gorgeous outfit for both day and night, this top and skirt combo is perfection. Despite being made of mesh lace the Frame Top will cover you up in all the right places. Paired with the Glide Skirt this makes for a classy yet sexy outfit. Both the skirt and the top could be worn with many other items but the combination of the two together creates a stunning outfit.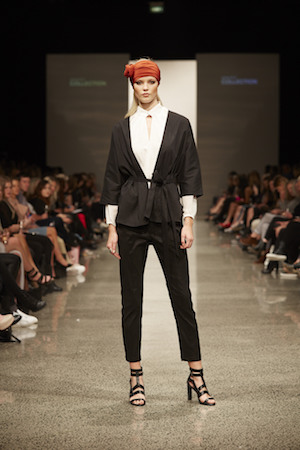 Affair Jacket, Yves Shirt & Affair Pant
Keeping with the oriental theme the kimono inspired Affair Jacket is the piece that really ties this collection together, literally. The jacket can be worn with or without the tie and goes perfectly with the crisp white Yves shirt. The Affair Pant brings this whole look together and makes it an outfit you could easily wear to the office but would still look totally cool for after work drinks at a hip bar.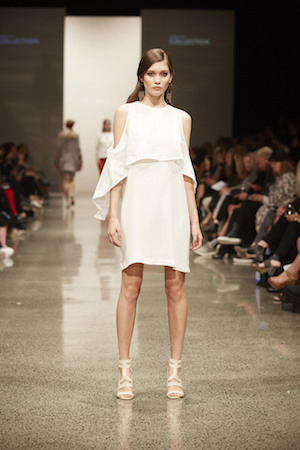 Shadow Dress
We're totally in love with this wee number. It's the perfect amount of edgy and girly with its shoulder cutouts and floral design. The Shadow Dress could be worn to pretty much any kind of social event be it drinks with the girls before a show, dinner with the boyfriend, or a barbeque with the family. It's shows the right amount of skin without being overly conservative or too daring and it's a fantastic length for the day or night. You can purchase the new collection at Moochi stores and online
here
from Friday.
Words by Daisy Conroy-Botica