Trend Alert: Bringing Sparkle to the Streets
You may think that sequins are reserved only for the red carpet, but they have (not so subtly) creeped onto the streets of our fashion capitals, and just in time for our most festive season of the year: Christmas! Moving from the runways of Rodarte, Mango and Oscar de la Renta to everyday-wear may seem like a daunting shift, so take heed of these 15 ultra-cool looks snapped from all over the globe. My tip, if you're asking (thank you for thinking I'm cool enough), is to have one statement sequin piece paired with basics. Normally I'm a more-is-more kind of gal, but if you want to make sequins work in a more casual setting, sacrifices must be made! 1) See what I mean? A crisp white shirt offsets the wonderful gauziness of this skirt.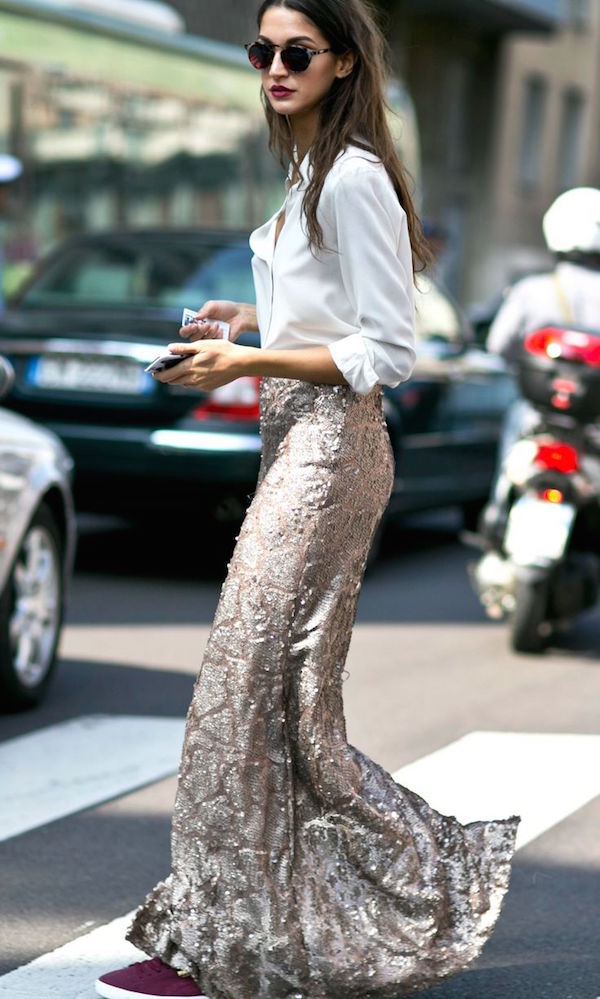 2) A slightly more ambitious but oh-so-on-trend look is to pair a turtleneck with a sequined skirt (quick, before it gets too warm!)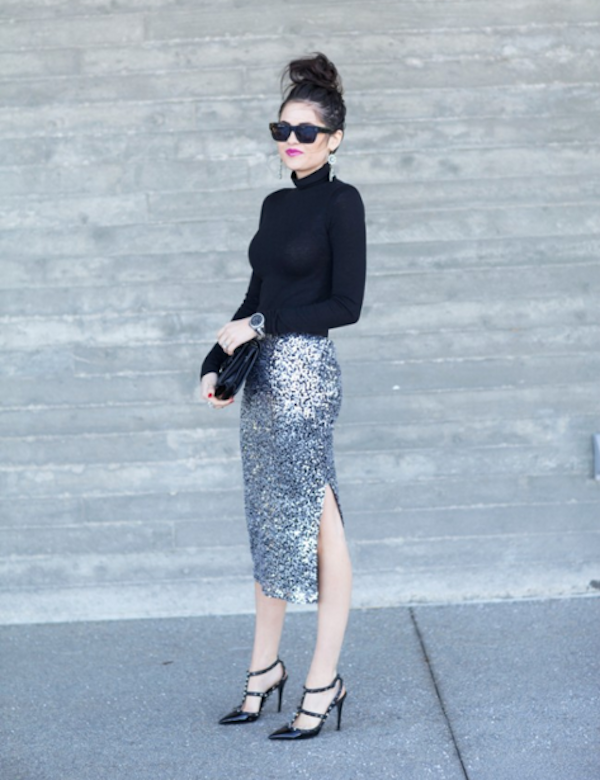 3) Jourdan Dunn rocks her coloured skirt by pairing it with a simple black tee and a leather jacket.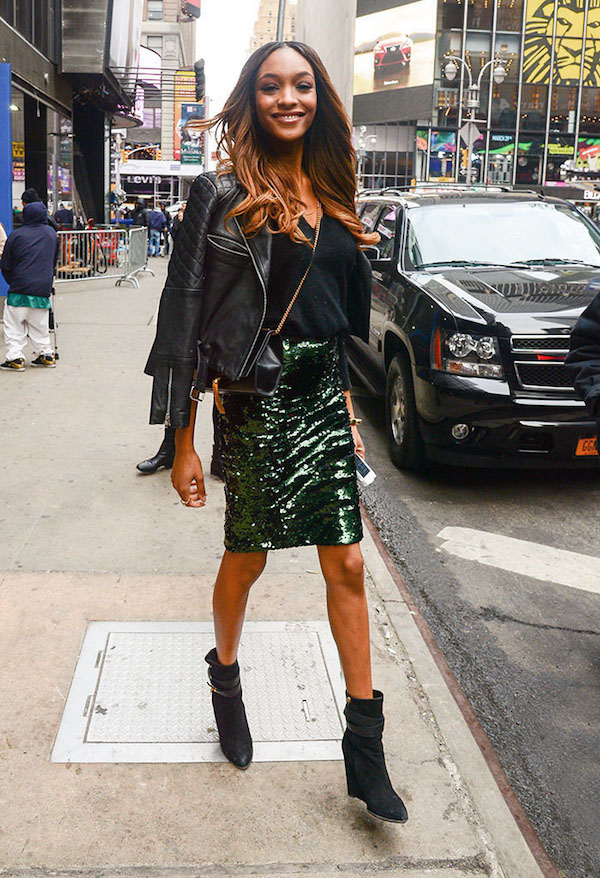 4) For the more eclectic amongst us, team sequins with your favourite band tee and sneakers.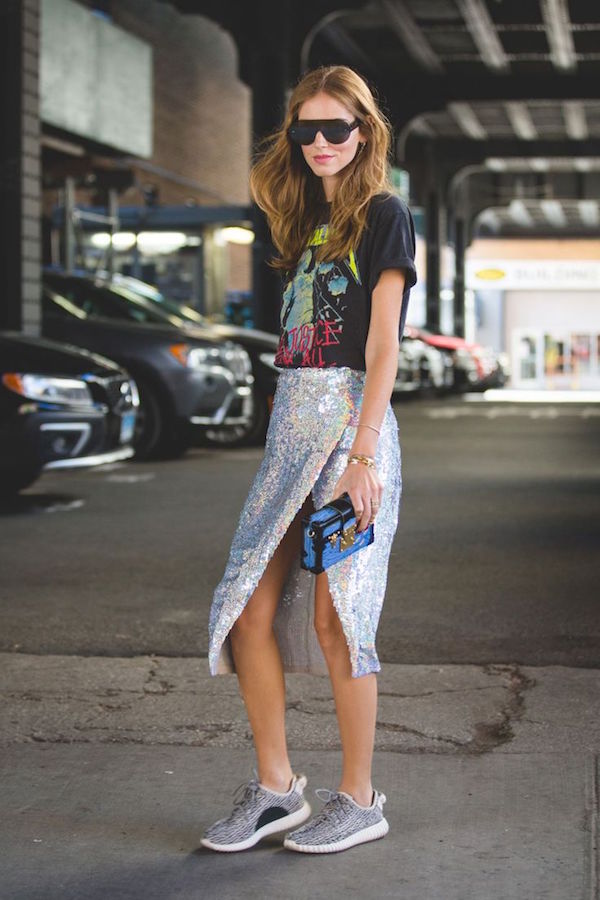 5) To positively nail the trend, use your trusty white shirt and a denim shirt tied around your waist to make sequined pants more casual.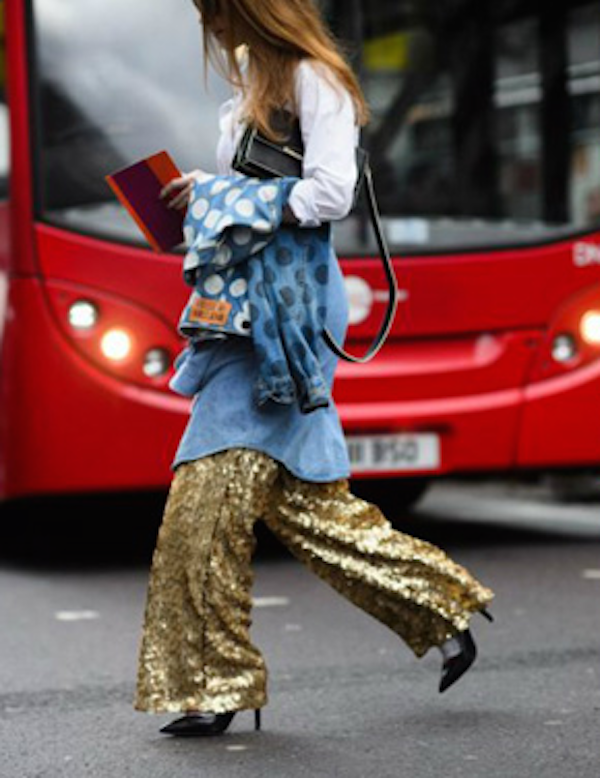 6) Another way to make sequins casual is to don a vintage vest over the top of a sparkly number.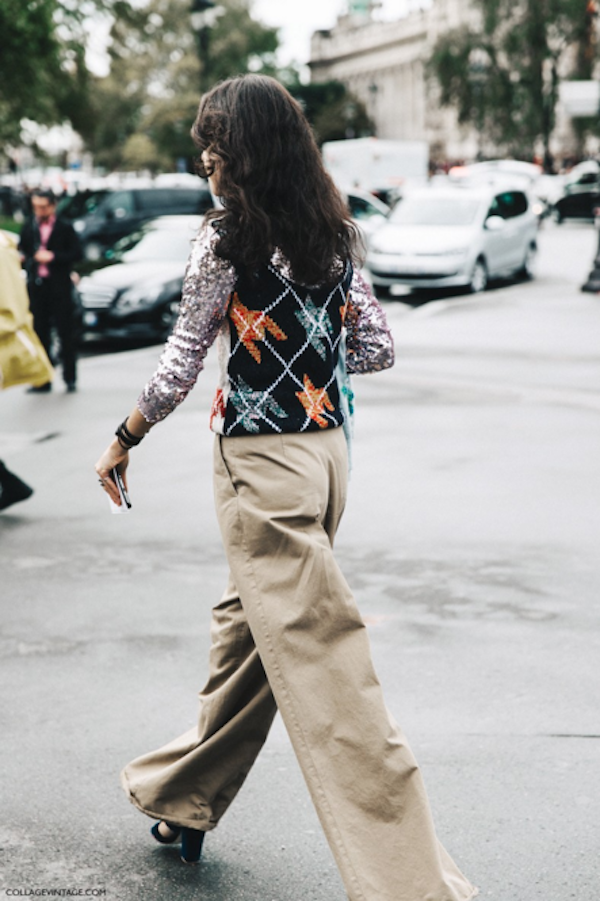 7) An alternative spin on the vest is to stick to a light colour palette, perfect for the warmer months.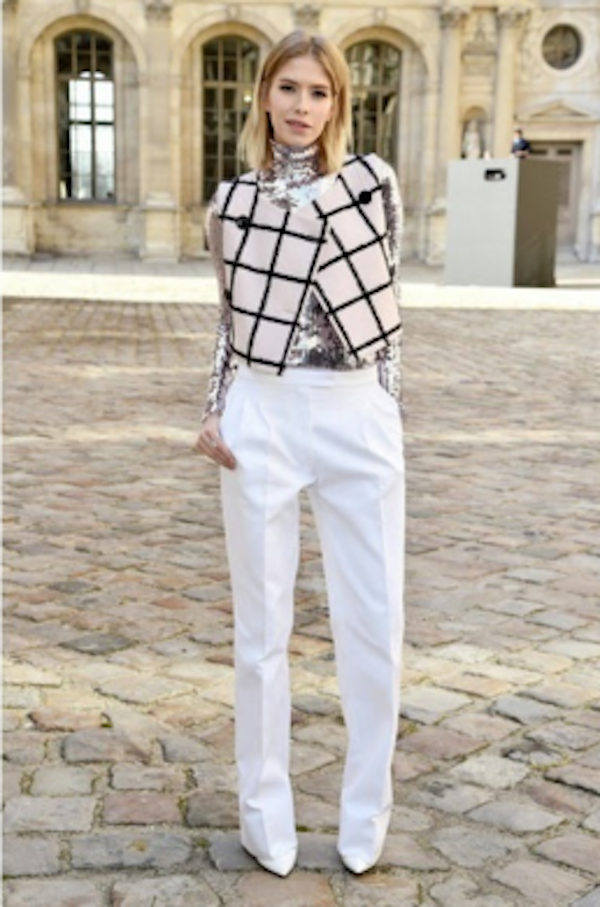 8) One of my favourites is this shirt, and you don't have to do any more than chuck on some jeans and sneakers! (It couldn't get any better).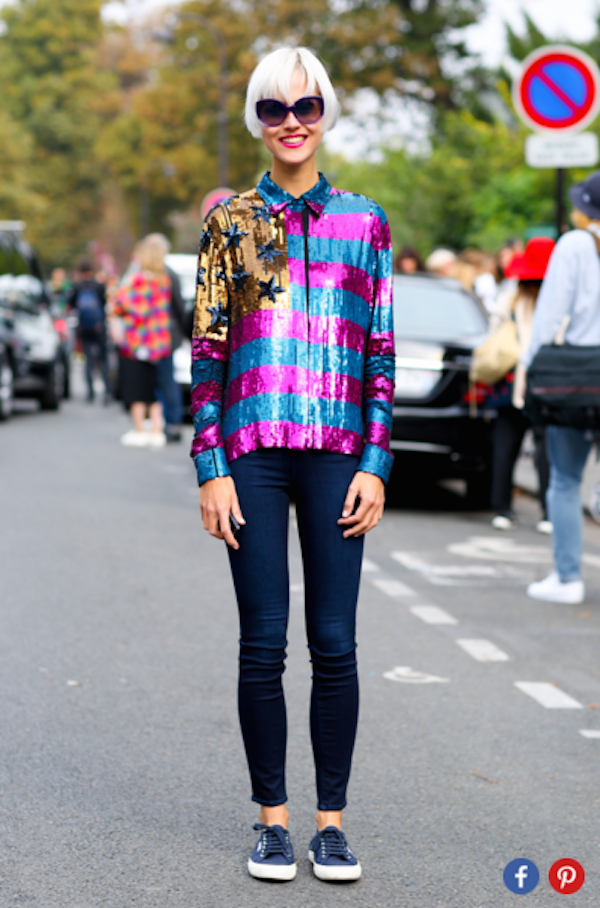 9) Search through vintage stores to find individual and interesting pieces.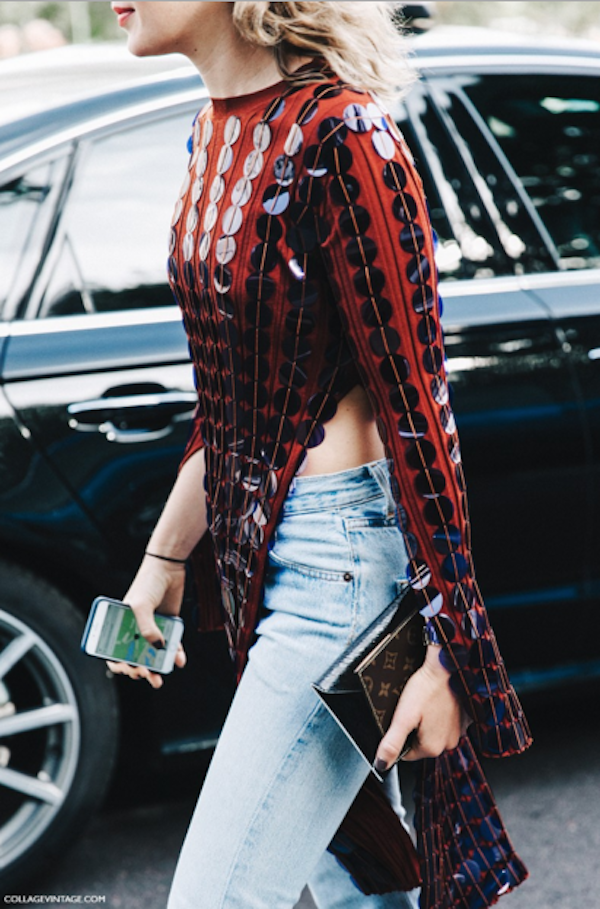 10) Team a sparkly top with a pencil skirt for a sophisticated but still day-time-worthy look.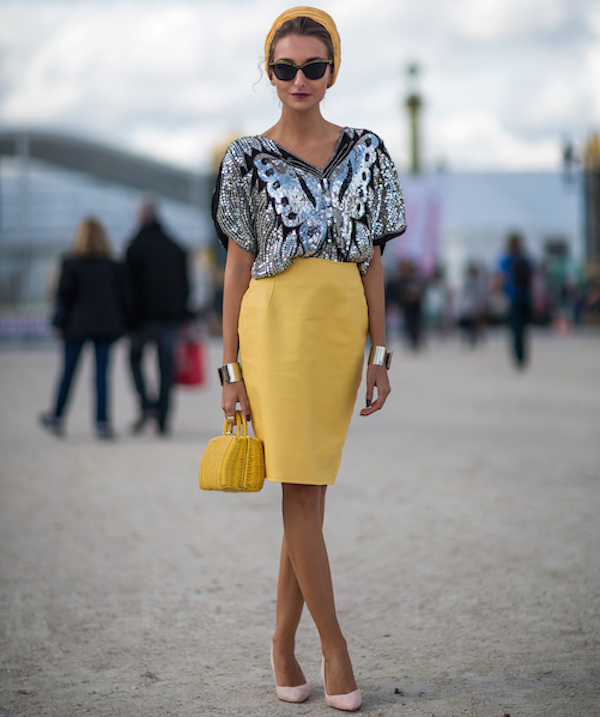 11) You would be surprised what you can wear with a sequined jacket. Don't make the mistake of thinking it's only for evening-wear!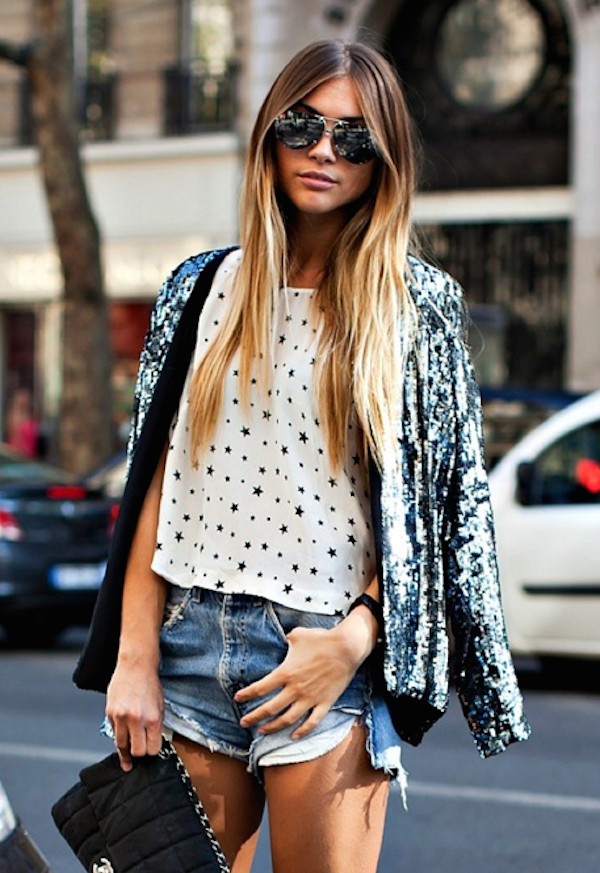 12) For a more subtle day-time option, wear a sparkly clutch to be on-trend.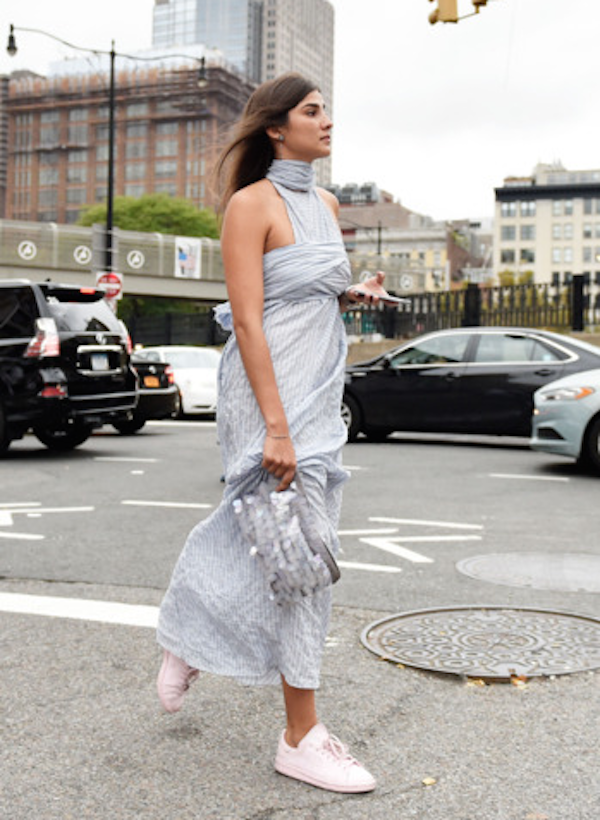 13) This beautiful Sonia Rykiel number can be more casual than you would expect, especially if you trade the heels for lace-up flats.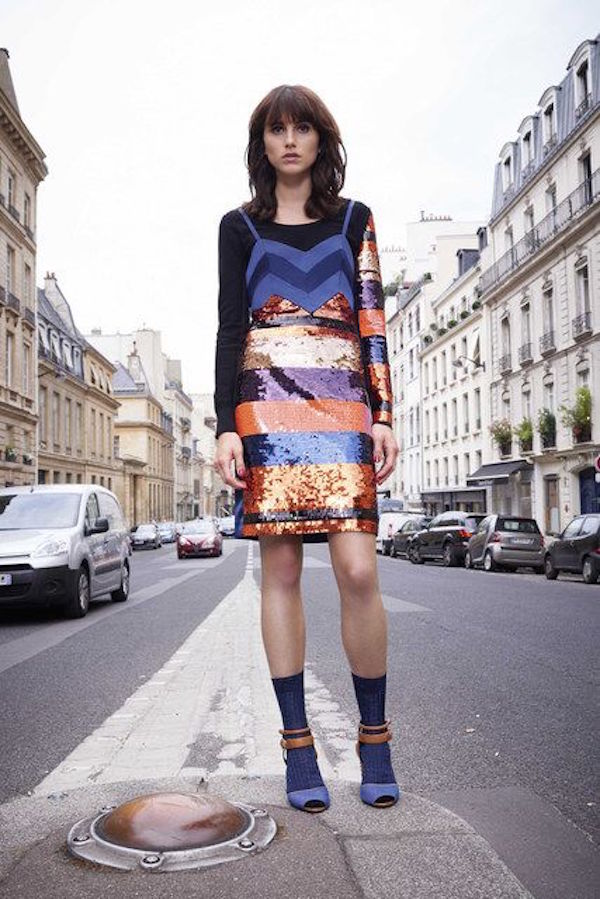 14) Okay, so it's got a bit more extreme, but isn't this dress beautiful?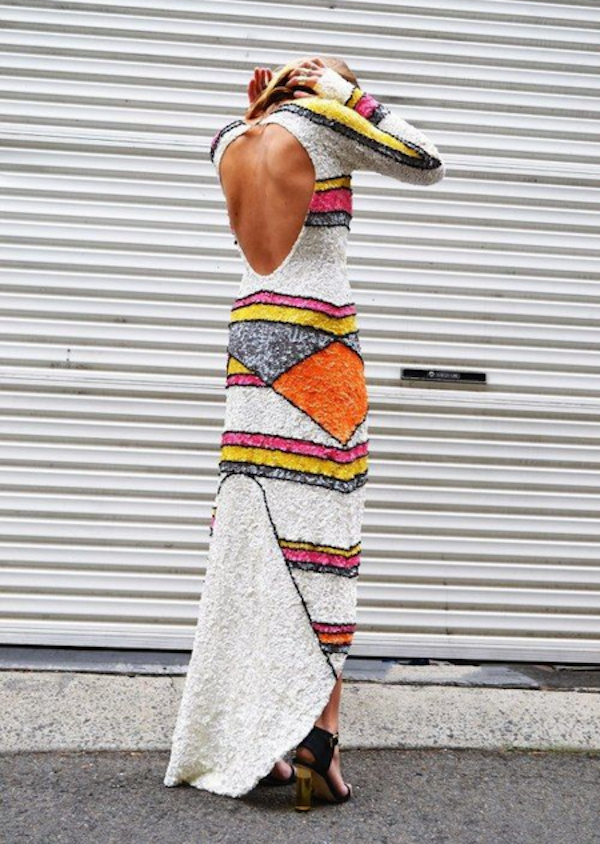 15) As always, I have saved my favourite 'till last. The interjections of denim and the button-up style makes this set street-appropriate, and delightfully innovative at that.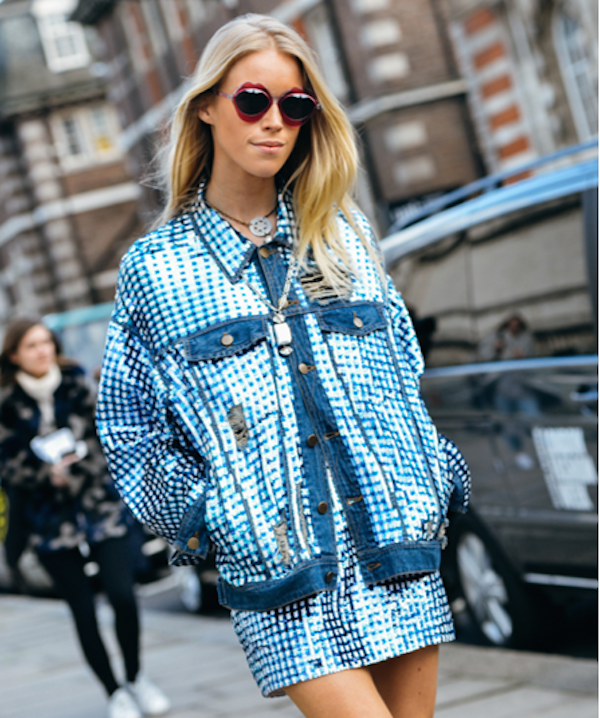 Words by Chantelle Murray.
Images: bykoket.com, lolobu.com, pinterest.com, refinery29.com, youqueen.com, collagevintage.com, kristjaana.com, stylecaster.com, collectorsweekly.com, thechicstreetjournal.com, nymag.com, vogue.com, thenletitbe.tumblr.com, notorious-mag.com.