Tips and tricks for the Auckland Cup Week fashion competitions
Ellerslie Ambassador Carena West was one of the brave models that strutted her stuff on the Sky Walk last week. We sat down with her to discuss the experience, as well as her tips and tricks for the upcoming fashion competitions held over Auckland Cup Week.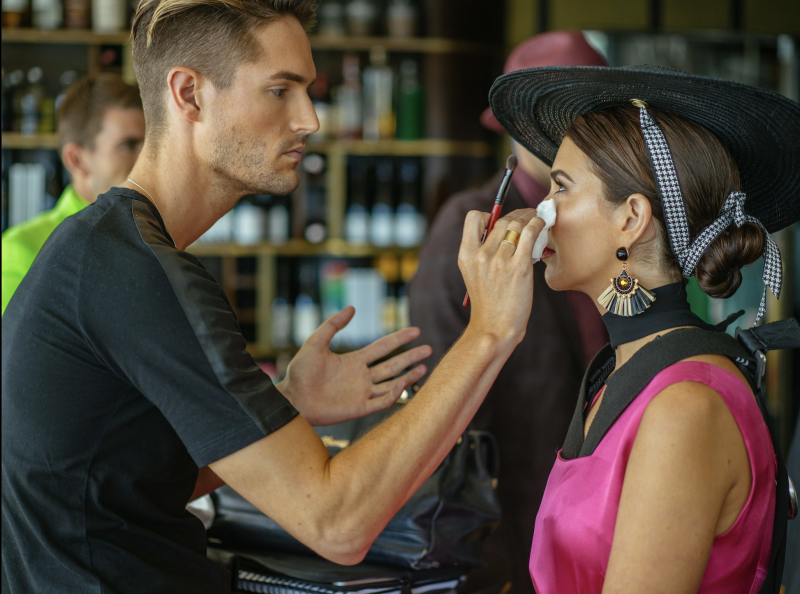 How did it feel taking racewear fashion to new heights?
I was VERY nervous about the idea of being at such a height, I very much have a love/hate relationship with heights! I think the adrenaline (and the desire not to embarrass myself) really helped me to forget about the height and concentrate on the show.
What was it like being part of the first ever fashion show to take place on a SKYWALK in New Zealand?
I was so honoured to be asked to take part in the show, I've actually always been intrigued about the SKYWALK but had never been up there. Being able to work on this event is a highlight of my work with the Ellerslie racecourse team so far, and I can't wait for Auckland Cup Week now!
Tell us a bit more about your outfit. Who were you wearing?
I'm wore a pink avant-garde dress by WORLD and millinery by Jill & Jack.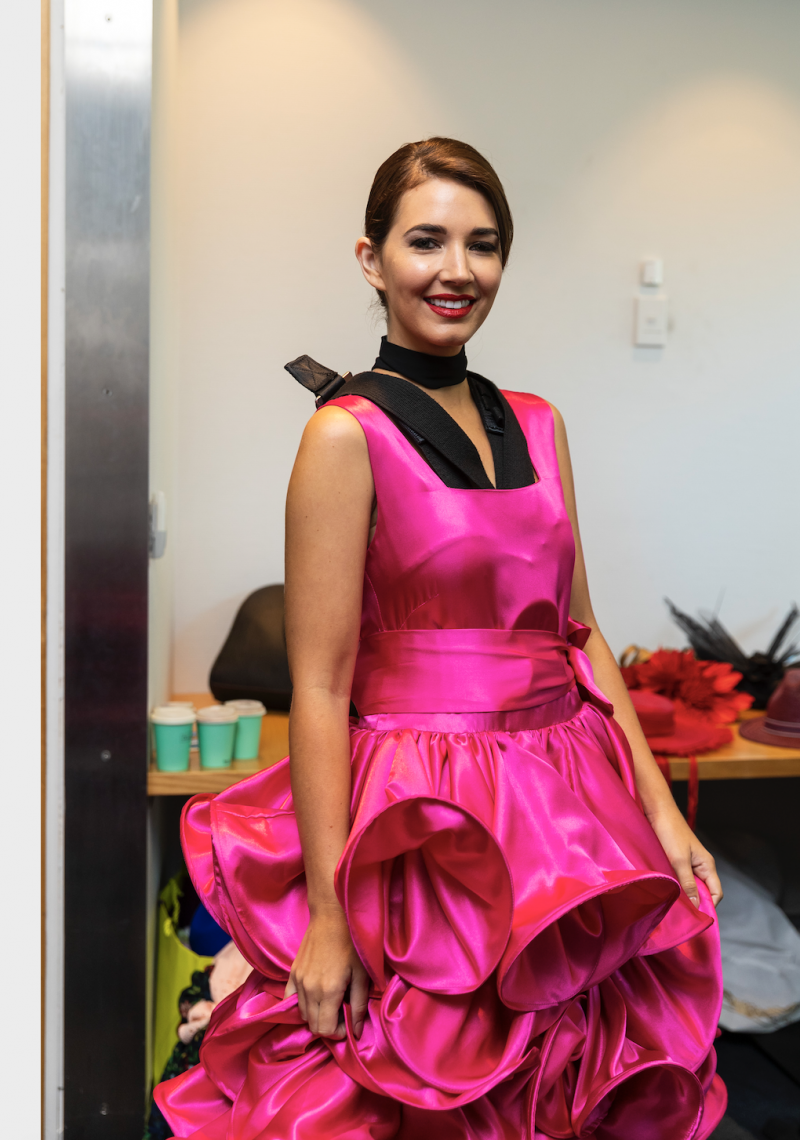 You must love going to the races. Do you have any style or fashion advice for those planning to attend Auckland Cup Week
Going to Auckland Cup Week is the perfect excuse to go all out – gorgeous millinery, creative hair and beautiful outfits are a must. If you're on a budget, you can still get creative with accessories and it's always a thrill to re-work something in your wardrobe. Mostly my advice is to enjoy getting ready, make sure your outfit and shoes are appropriate for a long day of racing, and wear sunscreen!
What's your favourite part about dressing for a day at the races?
I'm really lucky this year to wearing an outfit by NZ label Olli for Barfoot & Thompson Auckland Cup Day - it's very different to what I would wear every day and I really relish the idea of getting dressed up for the races. You can be creative, step outside the box and create all sorts of amazing looks!