The best of Coachella: Our five fave looks from the first weekend
Words by Larissa Jenkins.
As we prepare for another round of Coachella FOMO, with weekend two of the festival taking place this weekend, we take a look back at five of our favourite looks from weekend one. Here's who we thought looked the best and what they wore...
Kylie and Kendall Jenner
Coming in at the top is our current cover girl Kylie Jenner and her stunning sister, Kendall. Rocking boho at its finest, Kendall showed off her neat combination of cut-off bermuda shorts, a striped bikini top, and a brown, suede vest. We also loved Kylie's two-piece, made up of a cream coloured La Vie Crop Top by Jen's Pirate Booty and matching shorts. Kylie paired this with a beige baseball cap, an ankle-length vest, and timberland boots.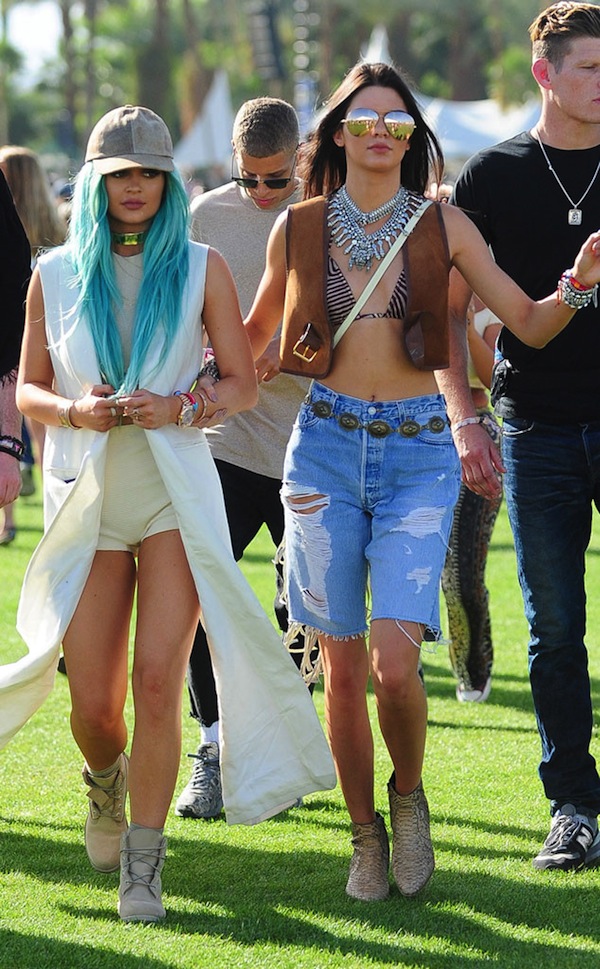 Paris and Nicky Hilton
Coming in at a close second is former
Remix
cover girl Paris Hilton and her sister Nicky. The two sisters kept it plain and simple this year. We loved Paris' white lace bikini, which she's strategically matched with a laced midi skirt and ballet flats. As for Nicky, she's mirrored this look with her own laced frock and sandals. They both looked radiant, but we do wonder just how white their gorgeous outfits looked towards the end of the Coachella festivities?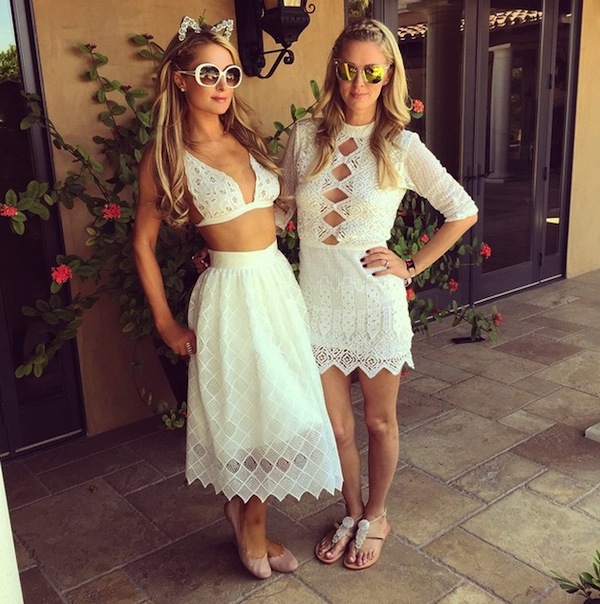 Alessandra Ambrosio
Victoria's Secret Angel Alessandra Ambrosio looked adorable in her suede fringe halter top by Forever 21 and brown knee-high boots. She pulled off a cute Southwestern look with her denim shorts and cowboy hat, with the added twist of colourful accessories to glam things up. Alongside her stunning friends, Alessandra and her clique definitely looked the part!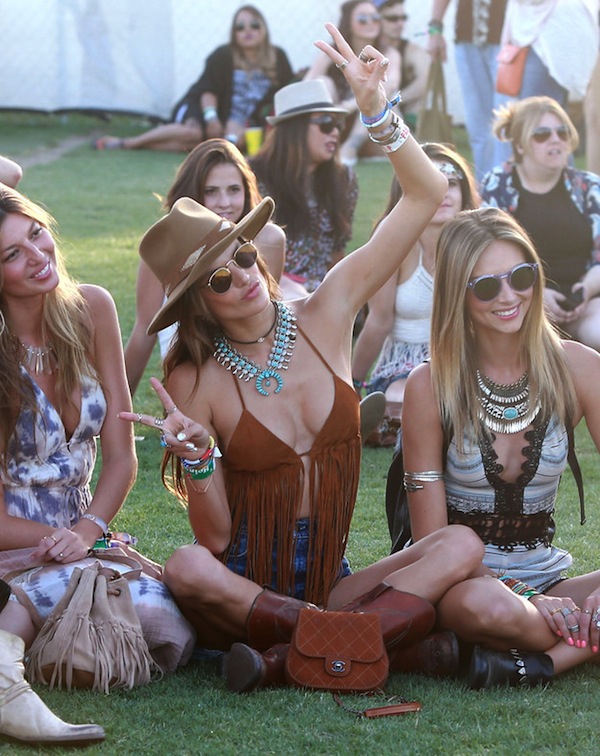 Chanel Iman
Rocking gladiator sandals from Stuart Weitzman and a layered necklace from Capwell + Co, model Chanel Iman looked fierce at Coachella this year! We love the knitted bikini top peeking through her Alice Temperley Embroidered Kaftan. Finishing the outfit off are her simple accessories; dark circular shades and a stylish hip purse.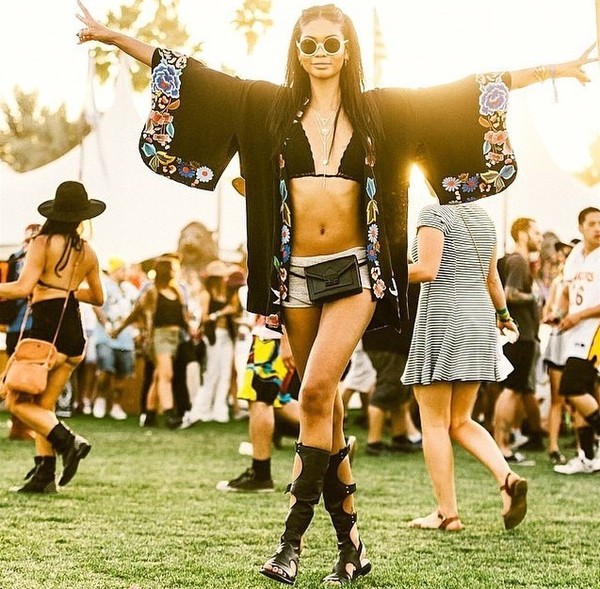 Jourdan Dunn
Showing off her new grey-blue hair, Model Jourdan Dunn rocked a simple all-black look with a semi-crop singlet and tassel shorts. We loved Jourdan's use of accessories, with an oversized necklace, a black sun-hat, and round, copper sunglasses by Quay Australia. She added colour to her outfit with a cute yellow shoulder bag completing her funky look.