Remix interviews the creative behind the Levi's x LEGO collaboration
We've dubbed her the Queen of collabs...

Levi's

Karyn Hillman is the woman to thank for the recent LEGO denim masterpiece and so many others. As the Chief Product Officer for Levi Strauss & Co, she knows a thing or two about reinventing the iconic textile that hangs in everyone's wardrobe. Remix Editor Amber Baker caught up with the creative to discuss design decisions and wearing denim in the bathtub.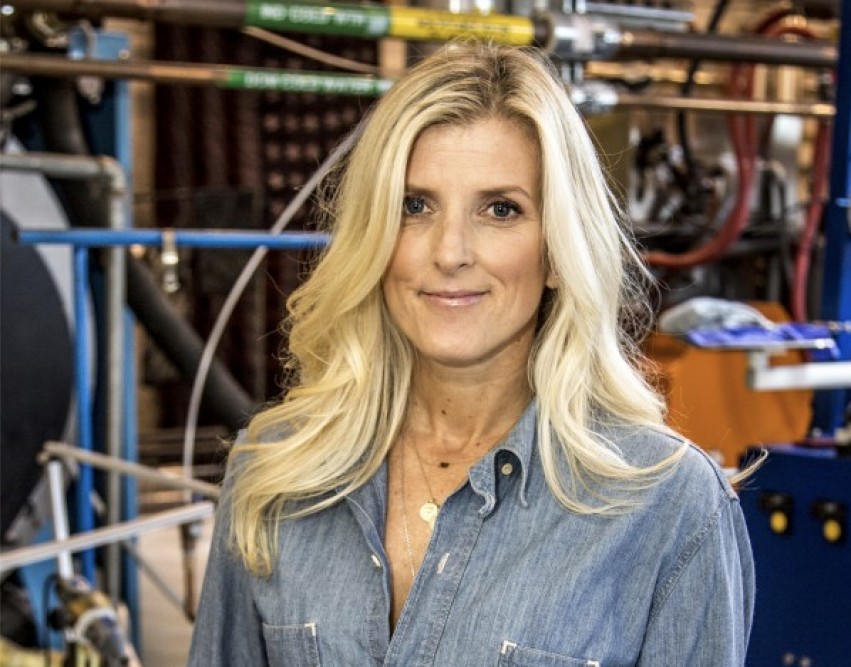 Since joining the Levi's team, you've developed collabs with Disney, New Balance, Star Wars, Snoopy, and Hello Kitty to name a few! Such a fun mix of brands, how do these relationships come about?
We like to co-create with partners who have a natural affinity to our brands and vice versa. It's also an added plus when you find moments in history that have connected both brands in the past. For example, when we started conversations with the Star Wars team, we found out that we had actually developed a special pair of Levi's pants that Luke Skywalker (Mark Hamill) wore in the 1977 Star Wars film. And before we launched our collab with Stranger Things, their wardrobe team had already been pulling vintage Levi's to outfit the characters 80s inspired looks. We love it when it comes full circle. Partners sometimes come to us as fans of the brand wanting to collaborate or we reach out to them, and sometimes it even just grows from an already existing working relationship….it's truly an organic process.
What do you believe makes a successful design collaboration?
When both teams on either side share the same mutual admiration for each other, the ideas around concept, design, product etc. just flow naturally and it make it such a fun working experience. When there is that level of chemistry between both brands, we know that both our fans will feel the same way and that they'll also find that mutual love in the product.
What's the wildest collaboration you've dreamed of combining with fashion? Will food and fashion ever come together at Levi's?
Every collaboration is unique. We like to stay super open and curious to what's possible…you just never know.
How do your ideas for collabs come about? What sparks the concepts?
At Levi's,
we are constantly observing and pulling inspiration from people, culture, trends, lifestyle and more generally, but not always, the fashion industry.
For example, when we decided to partner with LEGO, we were just so inspired by their sense of creativity and originality, and we wanted to mix their expertise and ideas with our brand's DNA to create something that both our fans would emotionally connect to.
With all our collaborations, we want to feel that there is an authentic connection—that we share the same values and goals and that there is that mutual respect for each other. From there, we know that our teams can make magic happen together.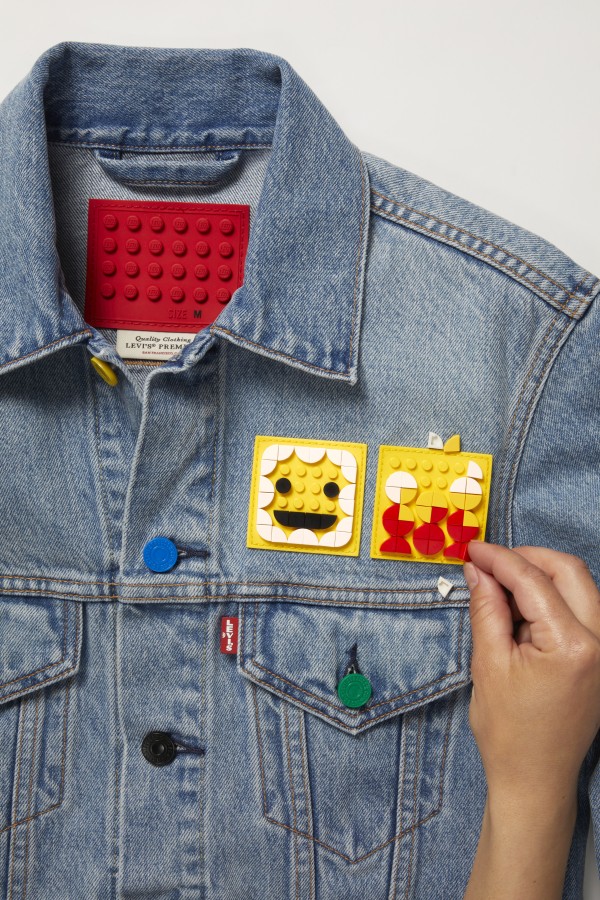 The nostalgia from the recent LEGO x Levi's is a double whammy for us at Remix... was it difficult for your team to create the flexible LEGO base plate? I can't imagine it's been done before!
This was the great thing about working with LEGO, they are creativity pros! And we have a very creative design team with fit, fabric and technical expertise so we brought our teams together to make it happen.
Working with LEGO, we knew we wanted something directly on the product that would inspire creativity. We wanted it to be a totally fresh way to customize denim, while also making sure it was easy-to-care-for and washable. LEGO had already been prototyping a flexible baseplate that had never been used before and when they presented it to us we knew right away it would be the prefect canvas for customization on the product. So clever!
We are so happy how the collection turned out, it was the best combination of authentic Levi's style, while also honoring LEGO's brand ethos of "limitless imagination".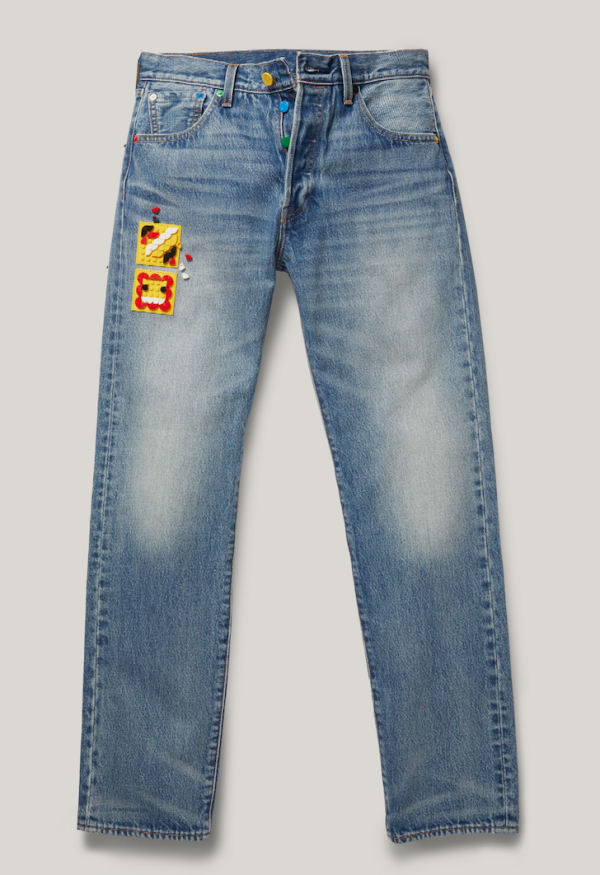 What's your go-to Levi's piece?
I would say it's my vintage 501s (jeans and shorts!) paired with my Levi's slouchy sweatshirt, and to top it off, most recently I can't go anywhere without a Levi's beanie! I'm obsessed with all of them. I have the sweatshirts and beanies in tons of colors (and now my LEGO ones too).
What epic combo can we expect from Levi's next?
There are some fun unexpected ones and some comebacks …that's all I can say for now!
What's your earliest Levi's denim memory?
Denim is the most effortless, cool, and expressive item of clothing in the world. As a California girl, I've always been pretty casual, and denim speaks to my lifestyle. I bought my first pair of 501 Original Shrink-To-Fit jeans in the 80's. I bought them a few sizes big, and literally wore them in my bathtub for the 'perfect fit' – and that started my obsession with Levi's and I've been wearing 501's ever since!