Prada packs a punch with the SS22 Menswear Show
If you stepped into a meandering glowing red passage, the last place you'd expect to find yourself end up is a tropical beach with crystal clear water, but sign.me.up! Last night the world was transported to this Utopian fantasyland for the Prada Spring/Summer 2022 Menswear Show.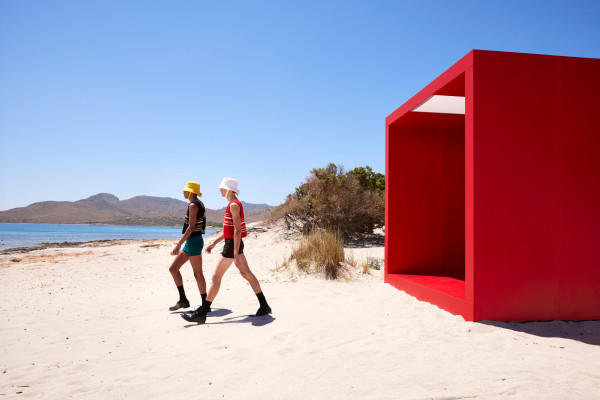 Co-creative director Miuccia Prada explained just before the show video was released, that the collection is "A sense of the utopian, the ideal, of hope, positivity. To expose yourself to nature, to go to the beach - it's freedom. It is utopian. That is really a primary need - an intellectual need, too."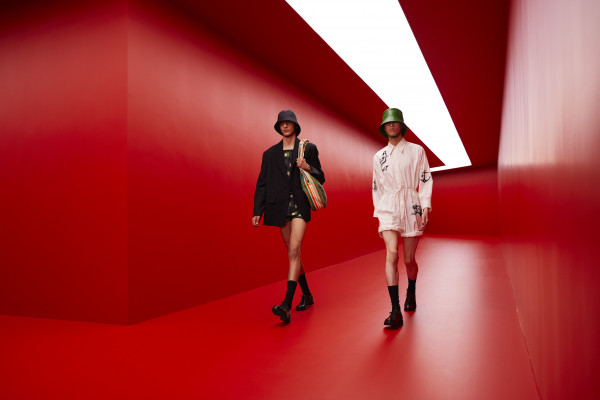 One by one, striking male models confidently paced a red maze that looked more like an intergalactic spaceship passage than a fashion runway, in an array of pieces that perfectly capture the brand's commercial love of bold colour blocking, logo mania and of course, classic Prada black.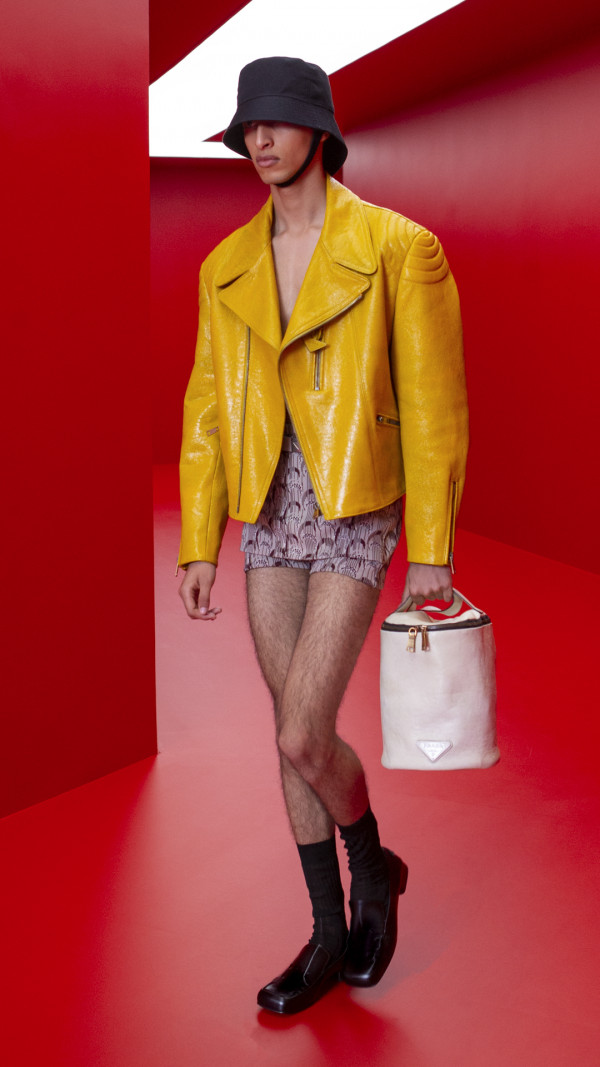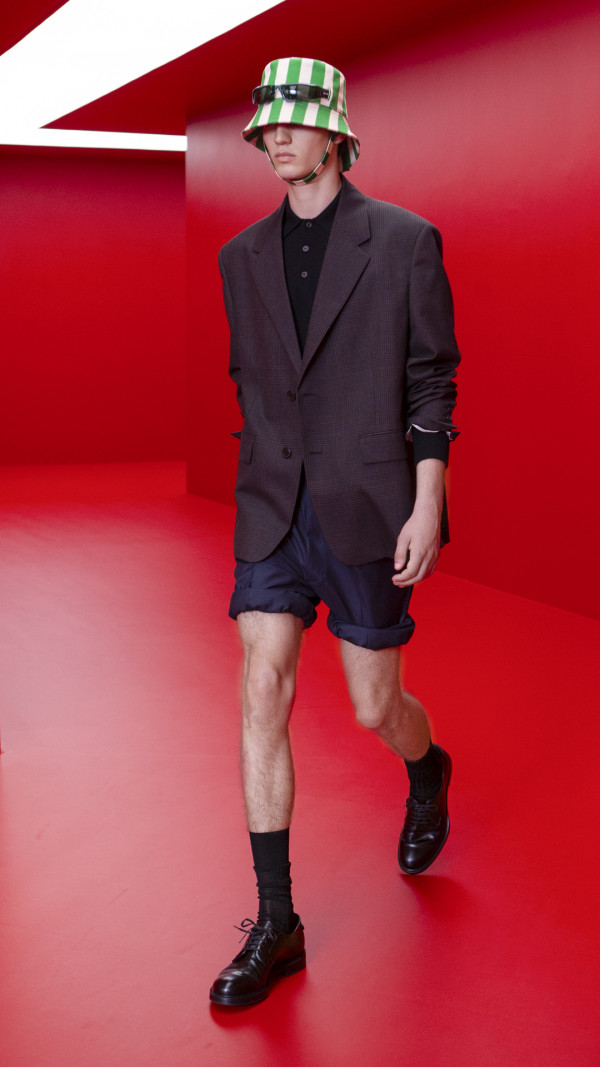 Key moments included triangular Prada pockets, Paddington Bear-esque bucket hats, 1920s swim vests, jumpsuits with upturned patterned hems and the use of muted pink and egg yolk yellows. I couldn't help but feel like Wes Anderson was watching this somewhere, gathering inspiration for his next movie.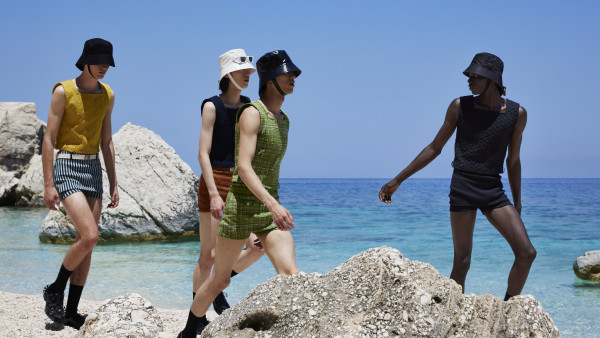 Living life through the screen has taken on new meaning with these virtual shows. Personally, the show was emulating my fantasy of travelling internationally, exiting the plane out the airbridge to wind up on some deserted European beach to paddle about will some very well-dressed men.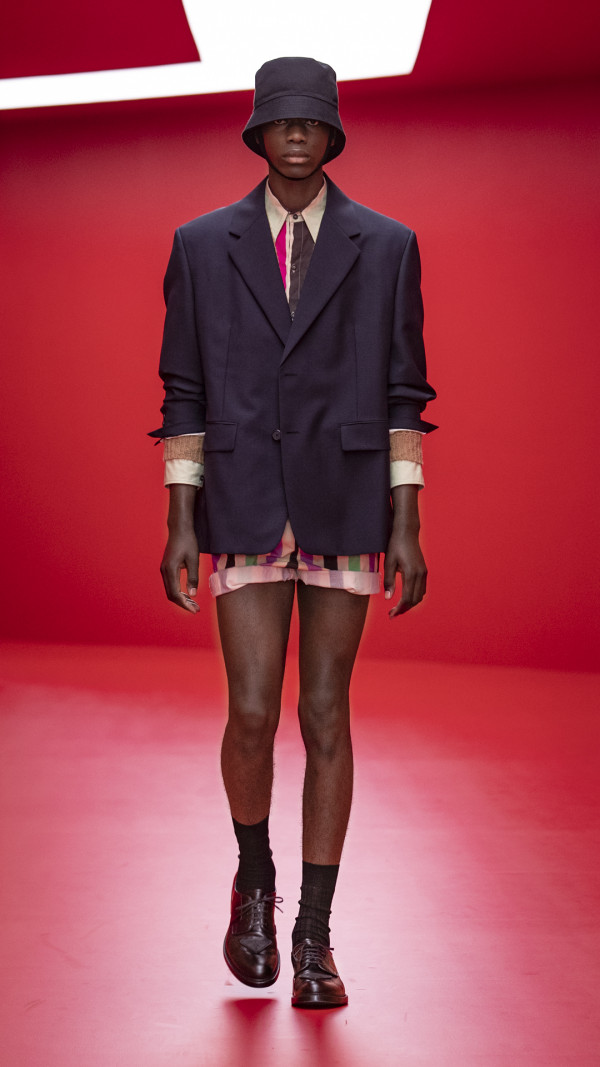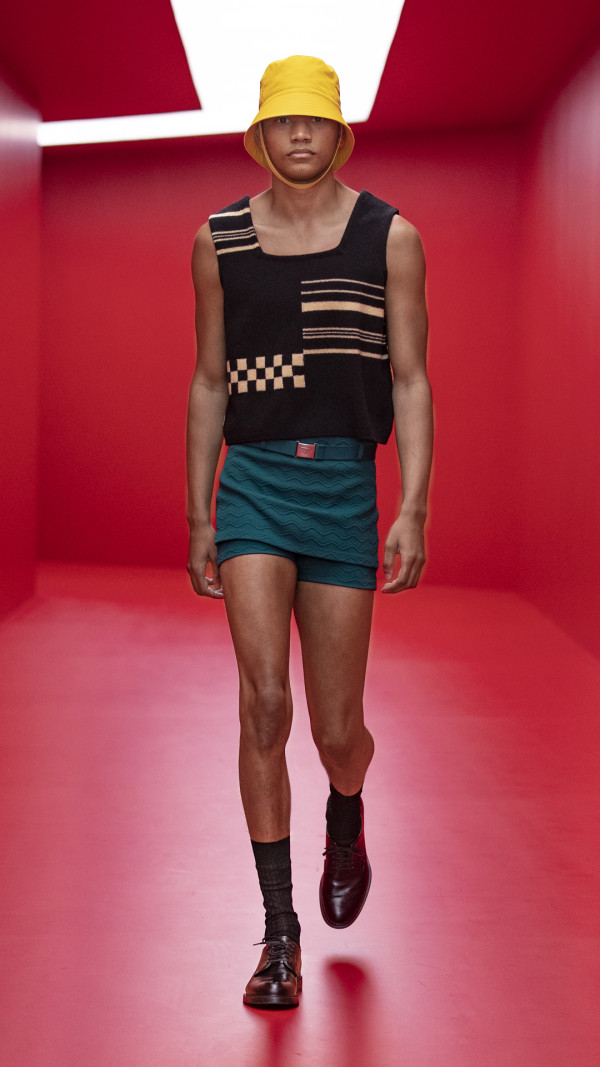 "This collection and this show is very much about capturing that, the joy of the everyday. The notion that living your life can be a euphoric experience. Much joy can come out of something so simple: when times are complicated, we are searching for simple, direct joys. An innocence." - Mrs Prada.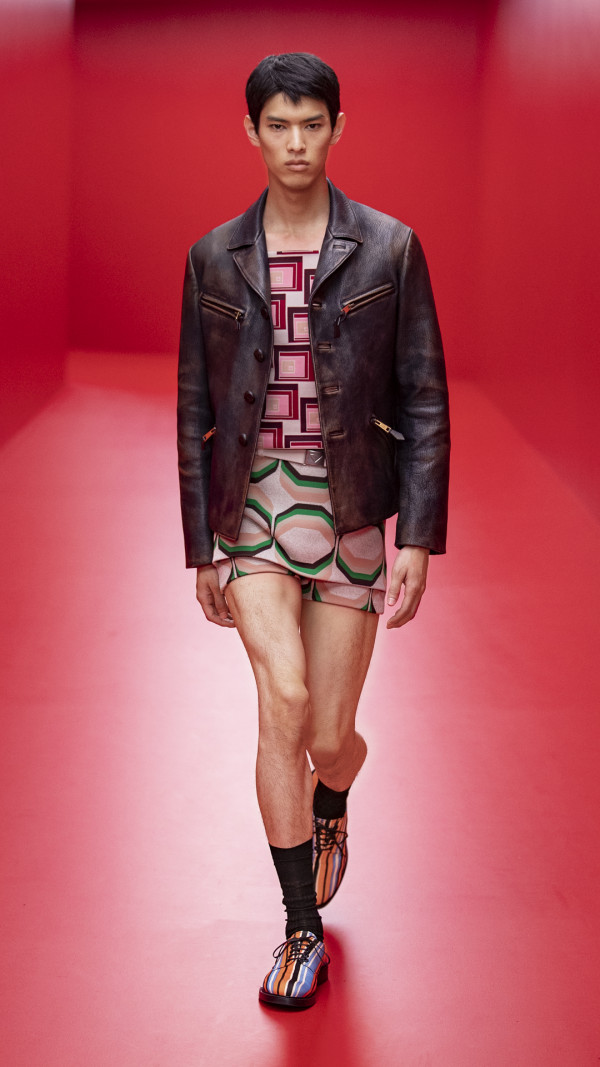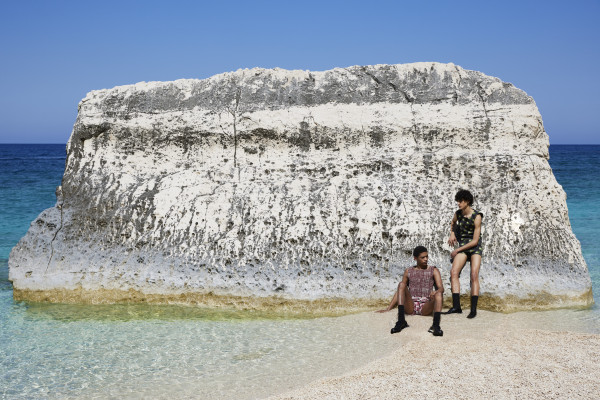 Next time Prada boys, please take me with you!