Meet Yael Afalo from Reformation who's making Earth Day her every day
Fashion designer and environmentalist Yael Afalo celebrates Earth Day today with yet another step towards 'reforming' the fashion industry. Earth Day serves as a much-needed reminder of our own personal environmental impact on the planet. While we stop to ponder our 100 plastic bags crammed under the kitchen sink and ultimately decide to be environmental friendly from now on – for Afalo Earth Day is her everyday lifestyle. The owner of major eco-chic label The Reformation, Afalo has created a foreword thinking company worthy of its celebrity cult following. In the labels own words – 'We make killer clothes that don't kill the environment'.
As a former model and previous owner of the brand Ya-Ya, Afalo's experience in fashion ultimately led to her decision to create change in the environmentally damaging industry. With a sustainable revolution in her sights, Afalo has managed to achieve the almost impossible – making eco-fashion that is actually wearable. Beyond this, Afalo's clever business skills have resulted in an 'it-girl' status that has the likes of Emily Ratajkowski, Karlie Kloss and Rihanna reaching for the cute one-pieces in their closets. Things are looking big and bright for the future of the brand, the upgrade of their already kick-ass 'RefScale' today will give customers even more information on the impact of their purchases.
We chatted with Afalo about Earth Day, her industry experience and her future plans. With a successful clothing label under her belt and a fashion revolution in the making, Afalo is one green-friendly businesswoman not to underestimate.
– spoiler alert; there may be some RefMen in the near horizon.
What was the turning point in your career that led you to be interested in sustainability?
I had a more traditional fashion brand for about 10 years before I started Reformation. On a trip to China for work, I saw the overwhelming amount of pollution created by the industry and knew that I had to make a change and help break the cycle. At the time, there weren't many other brands who were making sustainable clothes that I would actually want to wear, so I created Reformation to fill this void at the intersection of design and sustainability. First and foremost, we're trying to make great clothes that everyone will love, which also happen to be sustainable.
In an idealistic world, what steps would the fashion industry as whole be taking towards sustainability?
I think there is a misconception in the fashion industry that anything tied to being eco-friendly means that it can't possibly be cool, and one of my goals in creating Reformation was to change this stigma. Sustainable fashion isn't something new - it's just that now people are becoming more aware of their purchasing habits and want to find ways to reduce the impact that fashion does on the environment. With this movement, we've seen a notable number of companies, both large and small, gravitating towards 'sustainability' in their design. I'm hopeful that more and more brands will follow suit, but happy to say we're setting the example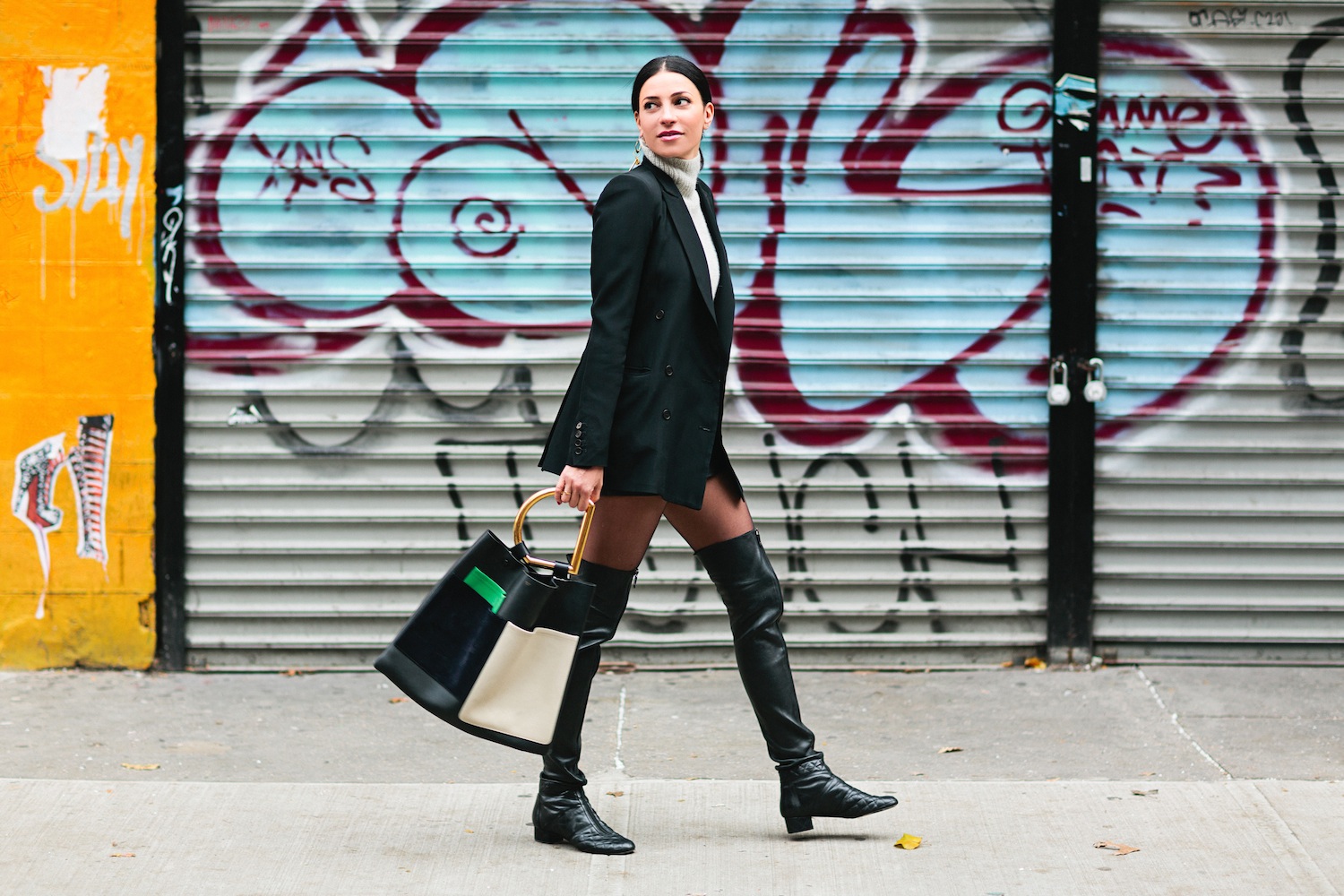 How would you describe The Reformation's position in the current fashion market?
Reformation makes killer clothes that don't kill the environment. We create limited-edition collections made from eco-friendly materials and with sustainable practices to prove that you can change the world without changing your style. More than anything, we offer clothes that people will actually want to wear - they are on trend without being trendy, they are sexy but at the same time easy and chic, they are unique yet effortless and minimalist, and they celebrate the figure with beautiful silhouettes. Having our own factory in LA allows us to create fresh, new collections that reflect the latest trends. It's basically our dream closet, manufactured in our dream way.
What's one thing you would like us all to know about your fabrics?
We use three sources of materials for all of our clothing: repurposed vintage pieces, recycled deadstock fabric and sustainable materials like Tencel. We work closely with mills to develop fabrics made from fibers that have a much lighter environmental footprint when compared with conventional cotton or polyester. About a third of our materials are vintage or deadstock, which means we give fabric that may be destined for the landfill a second life. As we grow, our goal is to push to create more sustainable textile options, as well as make our current fabrics more environmentally conscious.
How does this compare to regular fabrics?
Cotton is one of the worst textile crops on the environment, yet it's used in about two-thirds of all clothing. Cotton uses 11% of the world's pesticides and 24% of the world's insecticides, despite the fact that cotton is only grown on 2.4% of farmland.
Aside from the clothing, what are some ways you try to keep the Reformation office green friendly?
We do everything from design and production to fulfilment and operations under one roof at our headquarters in Downtown LA, which is also the country's first sustainable sewing factory. Having everything in-house allows us not only to be quick and nimble, but also to monitor all of our processes, ensuring that we are as sustainable as possible with everything we do. Everything from the pens, to cleaning products, to lighting is eco-friendly. Our three boutique store locations reflect our green initiatives too, by using recycled hangers, reusable tote bags and LED lighting as well.
How exactly is the RefScale kicking it up a notch for Earth Day?
We are incredibly transparent with our customers and want them become educated and take steps in leading a more sustainable lifestyle. Last April, we launched RefScale, a feature on our site that measures the CO2 and H2O savings of each garment we produce and informs customers of the impact of their purchases. For this year's Earth Day, we will be adding 'waste' to RefScale, giving each customer the ability to track his or her own environmental savings with every Reformation purchase. We are also developing a new tool on our website that will calculate the amount of environmental savings by our company at large. We're really proud of the RefScale as it helps us keep our true environmental costs in mind when making design and business decisions, and motivates us to create better solutions. More importantly, it's showing people the real effects of fashion, empowering them to make informed purchasing decisions.
You recently launched a wedding collection. What do you feel is the personality of the reformation bride/bridesmaid?
We don't have one specific 'girl' in mind when we design our collections - we admire multifaceted, cool women who ooze confidence and wear Reformation in their own unique ways. We definitely think about stylish women who don't want to spend a ton of money at department stores on something that doesn't really feel special.
Where do you see the Reformation in five years time?
We're really excited about the future of sustainability and the technology that comes along with it. Our long-view is that we will be a go-to fashionable lifestyle brand for all things sustainable. We're always releasing new, limited-edition collections and look forward to continuing to offer great sustainable products.
With such a cult following of women, is there any chance of any RefMen in the future?
Our long-view is that we will be a go-to fashionable lifestyle brand for all things sustainable, including killer, sustainable clothing for men.