Remix was there to celebrate the launch of PERLÉE at Palais Bulles.
Often referred to as the French 'Bubble House', the 13,000 square foot Le Palais Bulles, once owned by Pierre Cardin, played home to jewellery Maison Van Cleef & Arpels' latest iteration of Perlée. The captivating collection is bold and iconic, much like the charming curves and eye-catching architecture of the famed property. Debuting in all its glory to an exclusive guest list of individuals from around the world, including Remix, the celebrations and discoveries were endless.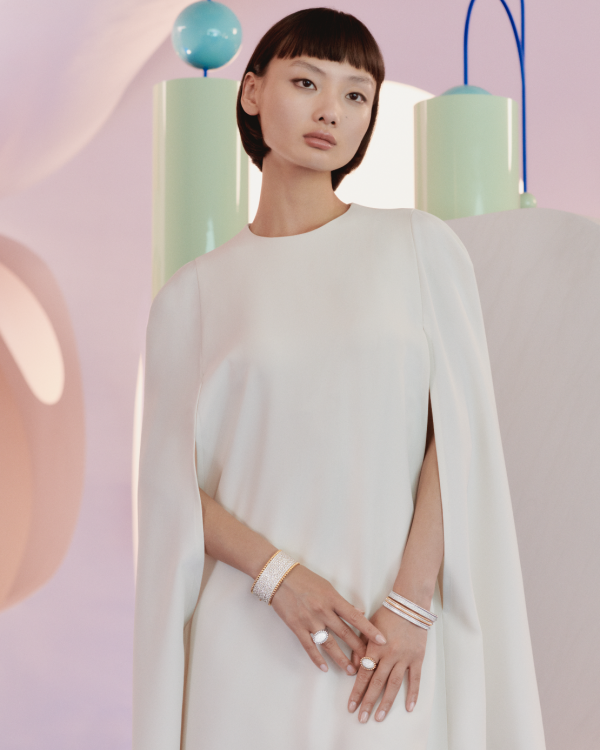 From attending the L'École & High Jewelry Workshop in Paris to standing cliffside at Palais Bulles, the itinerary offered a rare, insider's look into Van Cleef & Arpels' patrimony, creativity and innovation. On the heuristic trip, Remix founder Tim Phin found himself in the company of the brand's president and CEO, Nicolas Bos, who passionately explained the magic behind the Maison and the signature 1960s aesthetic that inspired the latest iteration of Perlée.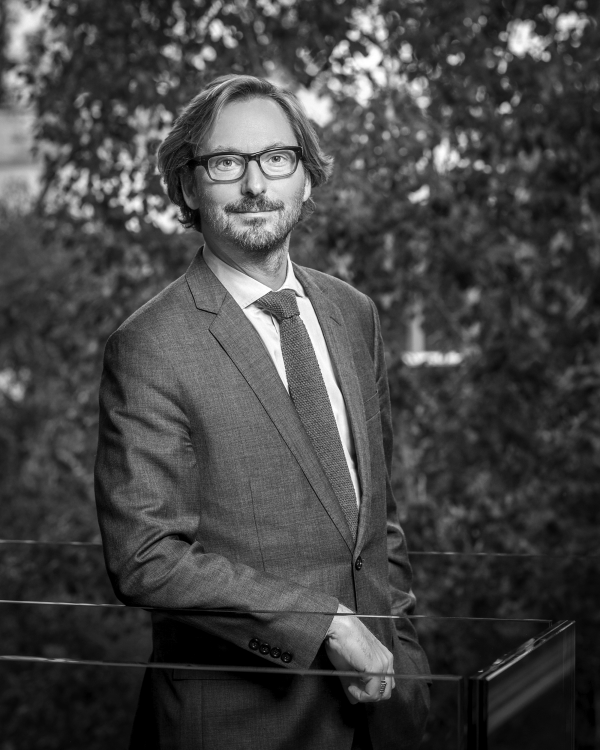 Nicolas, we are so excited that Van Cleef & Arpels is finally here in New Zealand!
Yes, we're very very happy too. I haven't seen the store yet but I am planning to come in the fall.
How do you like being the CEO of one of the world's most iconic luxury brands?
I like it very much!
Van Cleef & Arpels has a long history of collaborating with artists and other creatives to produce its collections and tell new stories through jewellery...
We love the connection with art and culture in general. The jewellery is always coming from our designers and workshops, but each of our collections will have a very strong source of inspiration and storytelling behind it. To tell these stories, we love to partner with artists in their own categories. They can be visual artists, photographers, architects, set designers, cinegraphers, and filmmakers. In a way, they play their part in their world and we play our part in ours, and if we think there is a connection or a shared vision that could be interesting, that's where we like to come together and develop projects.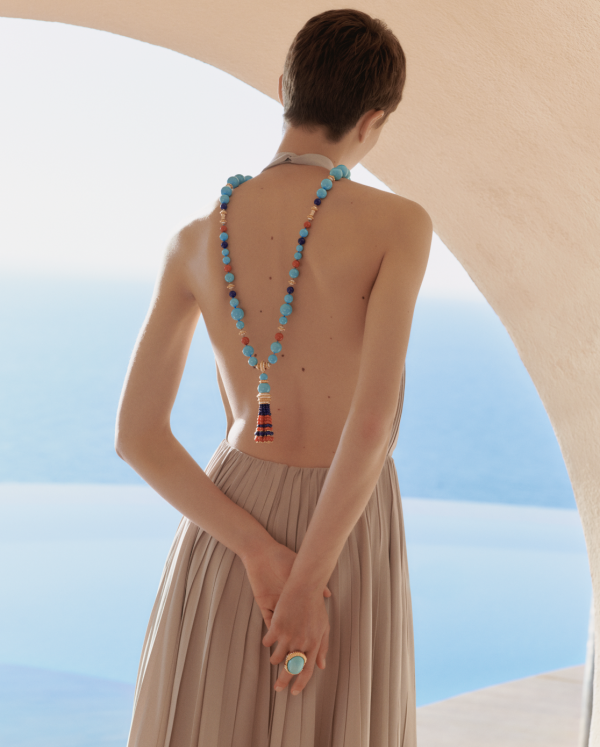 Tell us about the latest evolution of the perlée collection and how designers Erik Madigan and Arthur Hoffner helped evolve the perlée story?
For Perlée, the whole mindset behind it is geometry, abstract shapes, colours, and an element of playfulness. Although it is an abstract collection, we still want it to be very happy and joyful – bringing to mind the innocence of childhood and its playful games. This is very much what we had in mind when we designed the collection. And of course, there are particular artists in our universe with whom that resonates. We've been working with Erik Madigan on this series which is much more inspired by nature and flowers and gardens than previous Perlée collections. During our initial talks, he came to us with proposals that we felt were extremely attractive, including a very strong play of colours – very contemporary and timeless at the same time. He referenced the 1960s but it wasn't overly nostalgic, so we loved that. It felt very fresh. Same with the work of Arthur Hoffner. He is a designer whom we met about five years ago through our work supporting a design prize which has been going for 25 or 30 years, and which he himself won when he was younger, as many important fashion designers have also done. His world of design is again very much about colours and abstract shapes but in a very playful way. We asked him to work with us on some of our window displays and one step led to the next.
How do you ensure that each collection retains the essence of perlée while also moving the story forwards?
The Perlée story essentially plays with the notion of working with 'pearls of gold'. This is a very old and very traditional way to make the face of gold more precious and sophisticated, as it catches more light than on a flat surface or a straight line. It's a technique that has been used by Van Cleef and Arpels for nearly a century. You can find it in some of our High Jewellery pieces dating from the 1910s and 1920s, and in many signatures from the 1950s and 1960s. The Alhambra collection for instance, it's basically the decor or border that surrounds the central motif. The technique itself is actually very simple and there are unlimited ways that you can work with it, whether that's different sized beads, or mixing metals or adding ornamental or precious stones. But to your question, it's about building a collection step by step and not rushing it. It's been almost 15 years since we started working on this collection.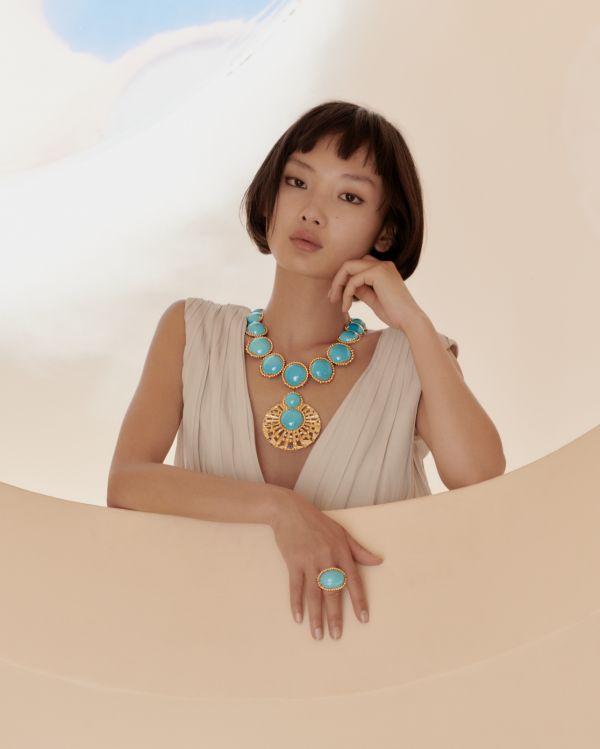 How do you think the appeal of perlée has endured over the years? Is it a collection that your customers are going back to? Or are you finding new customers who love it too?
It is a bit of both. We never create a collection that is radically different or that totally breaks free of old traditions. It's really important to us that in all categories, all of our collections can be mixed and matched and associated endlessly. What remains consistent is that the jewellery is an expression of a customer's personal style. In that sense, we have longtime customers for whom this latest Perlée collection will be a natural extension of whatever signature they already like. So, if they've had an Alhambra piece or a Frivole piece and they like the new Perlée collection, it means we are still on the right path. It will also appeal to different clients because it's an abstract collection. Many of our other collections are quite figurative and some customers don't necessarily want to wear pieces like flowers, butterflies or even the Alhambra which is the clover. The subtlety of Perlée allows them to enjoy the likeness of the Maison but through an abstract design.
Where do you see the vision going now for Van Cleef & Arpels?
I think we will continue to do what we do best. We are a jewellery house and we are all about jewellery. This is what we've always done and will continue to do. We see many global brands who might have been known for their traditions and expertise in one specific field, all of a sudden presenting in lots of categories. It's not bad but it's just not who we are. Of course, the world is ever-changing and that presents its own opportunities. There are markets where we were not present before such as Australia and New Zealand, and now we are here which is fantastic. Then there are all the possibilities of social media, but the design studio and the workshop will always be the hive or the nexus of all our activity. Yes, the world and the way people do business is evolving, but we don't try to identify or follow trends. We won't be the first adopters of any new platform. We don't work with celebrities. Once again, that can be a very clever way of doing things, but it doesn't feel right for our brand. Right now we have a very loyal following that appreciates the way we work, and we are seeing that appreciation even from our very young clients.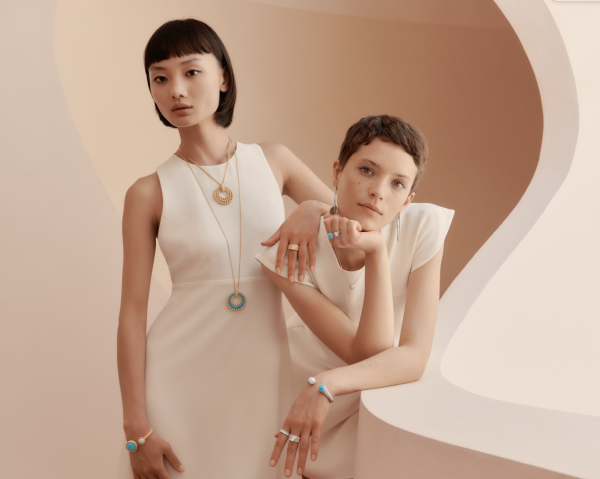 Is there any reason you picked Cannes in the south of France for this launch? is it about the colours?
Yes, that's absolutely correct. When you see the collection and all of the colours and remember that it's all about the abstract and being joyful and playful, the location is pretty self-explanatory. The idea was to be on the Riviera in June which is the best time to truly appreciate the colours. If you look, the sea is turquoise; the mountain and some of the houses are pretty much coral. It's the perfect reflection of Perlée and after two or three years not being able to see each other, it felt good to throw a party in the sun!
Discover these exclusive pockets of Paris and Nice that Remix were able to discover as friends of Van Cleef & Arpels'...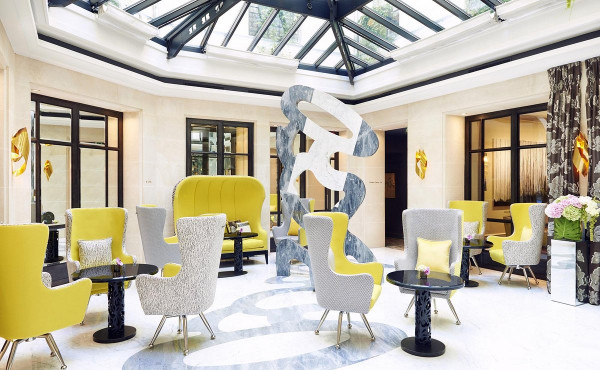 Stay
LE BURGUNDY PARIS
A destination all of its own, Le Burgundy Paris balances the excellence and discretion of its impeccable customer service with the contemporary and anything-but-stuffy atmosphere of its eclectic decor. Its architecture, fitted out using the finest materials, serves as a stylish backdrop to showcase the impressive works of art on display in all the hotel's spaces. It all felt completely fitting, given the underlying ethos for the Van Cleef & Arpels trip was luxurious and enduring design.

LE MAJESTIC, NICE
Located on the Croisette facing the Palais des Festivals and next to the old port, Hotel Majestic Cannes offers a breathtaking and enchanting view of the Mediterranean. A spectacle as exquisite as the hotel itself, guests were able to enjoy pain au chocolats with a side of panoramic views, and a celeb sighting or two.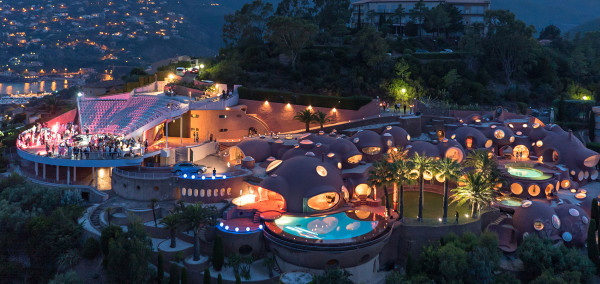 Play
PERLÉE CELEBRATIONS AT PALAIS BUBBLE
"Getting to witness the unveiling of Van Cleef & Arpels newest reiteration of design at one of the most architecturally iconic properties in France truly was an unforgettable event. Watching the models showcasing the pieces in real life at such a spectacular destination, ironically felt completely surreal. The contrast of the colours of Perlée against the coral walls of Palais Bulles, with an extraordinary ocean backdrop is etched into my mind forever." - Tim Phin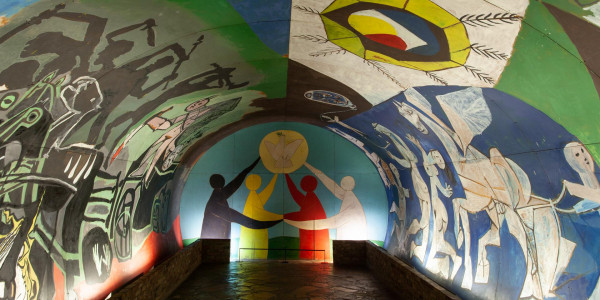 MUSÉE PICASSO
Also known as the National Picasso Museum in Vallauris, if you have even a passing interest in art, do yourself a favour and set aside a few hours to take in some of the most priceless masterpieces of the 20th century by one of the greatest artists of all time. You'll be awed and inspired by the human potential for creativity, a trait the Van Cleef & Arpels team knows all too well.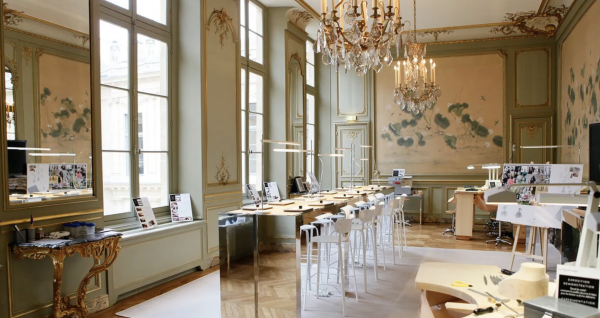 Discover
L'ÉCOLE AND HIGH JEWELRY WORKSHOP
Perhaps not something your travel agent can so easily arrange, but certainly worth a mention – guests of Van Cleef & Arpels were lucky enough to receive an exclusive, behind-the-scenes tour of the Maison's High Jewelry Workshop and L'École des Arts Joailliers (L'École School of Jewelry Arts). Here, they were introduced to the inner workings of the Maison and schooled on centuries- old jewellery making techniques by some of its master craftsmen.
Truly a once-in-a-lifetime experience, for anyone passionate about getting up close and personal with the Maison's legacy on their next trip to Paris, L'École holds regular, public exhibitions where you can see spectacular Van Cleef & Arpels pieces in their very best light, as well as learn about the history of jewellery and the universe of gemstones.