An Unexpected Pairing: GUCCI & COMME DES GARCONS
Arguably the biggest year of fashion collabs, today we can welcome another surprise partnership to the mix with Gucci and Comme des Garçons. Unlikely bedfellows, they have joined forces, melding design codes into an intriguing and unexpected tote shopper bag.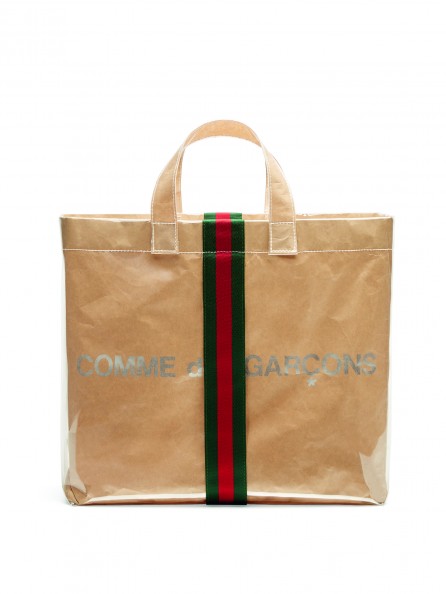 Based on the foundation of an original Comme des Garçons shopper the unique piece is personalised with a Gucci vertical green-red-green stripe. Created using craft brown paper with its distinctive plastic 'shell' the tote has a contemporary, industrial appearance that sits in curious contrast to Gucci's iconic stripe.
The two labels don't seem an obvious pairing - Comme des Garçons is widely known for its design-led minimal approach to fashion, while Gucci is recognised for its eclectic and decorative style. Yet, driven by a desire to explore new creative possibilities, both Gucci's Creative Director Alessandro Michele and his counterpart at Comme des Garçons, founder Rei Kawakubo, decided to experiment together.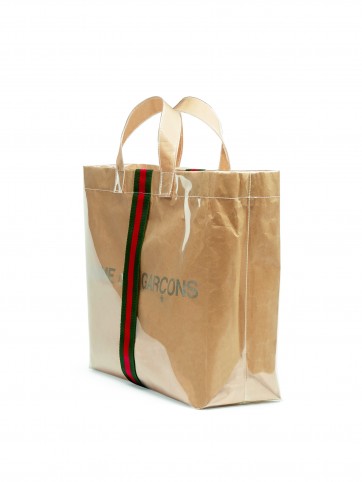 Perfect timing for the holiday season, the unique shopper will internationally roll-out on the 6th of December.