The fashion references you missed from the 2019 Met Gala outfits
Let's all be really honest here: unless you're a fashion academic, all we look for in Met Gala outfits is beauty and extravagance. All that glitters may not be gold, but it makes us double-tap on Instagram while whispering "yes, queen". And you, as I have, may have judged certain outfits as not being Campy enough without knowing what Camp really is supposed to look like.
Thankfully we have social media to explain why I was wrong to hate on Kim Kardashian-West's outfit this year. Learning about the inspirations and homages behind certain outfits I had overlooked made me give more credit to how much research actually goes into picking the outfits for the biggest event of the fashion calendar. And, since the event is all about an exhibition on fashion, nothing is more appropriate than rewakening fashion history itself. So here's what you and I didn't know about the outfits from the Met Gala:
Kim Kardashian as Sophia Loren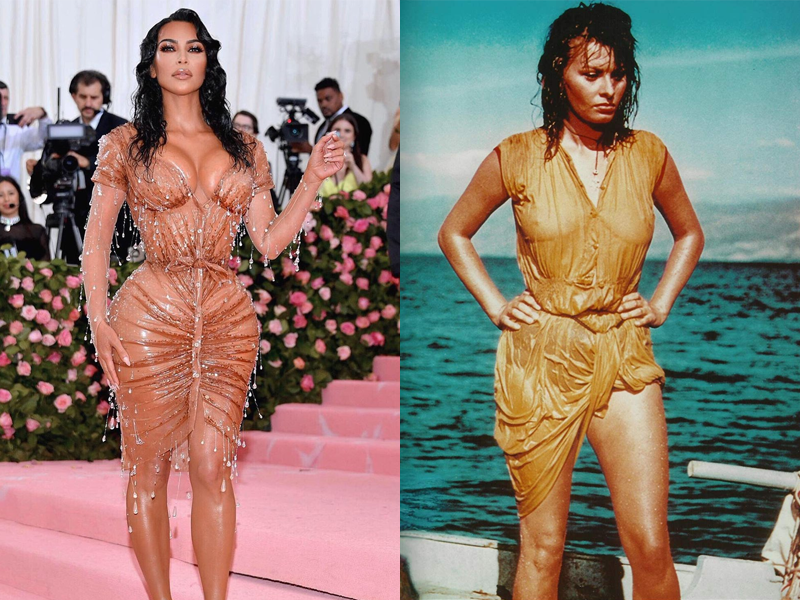 Things I gave Kim credit for: 1. How gorgeous this dress is; 2. The fact she got Thierry Mugler himself to take a vacation from retirement to design it. Things I should have given Kim credit for but didn't: this reference to Sophia Loren's character in Boy on a Dolphin. We all got that she was supposed to be wet, but the couture version of a Greek sponge diver? I call legendary.
Gemma Chan as Elizabeth Taylor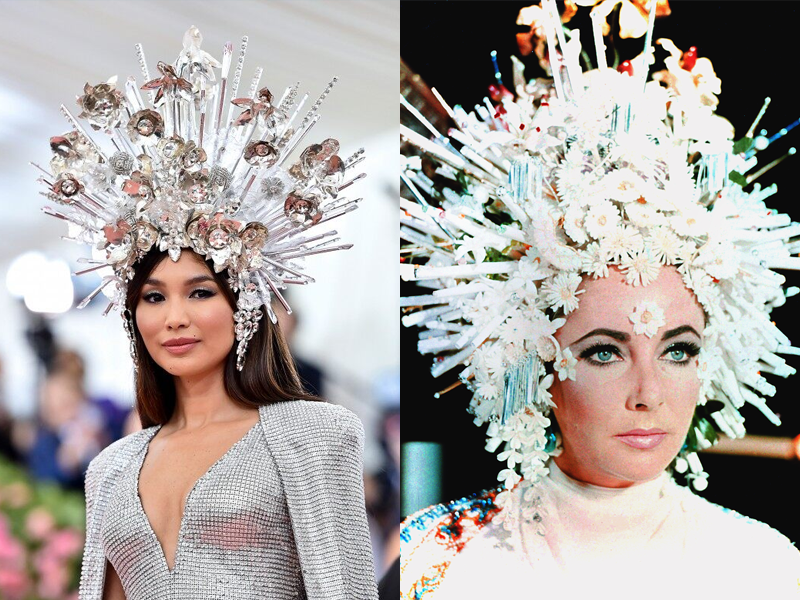 I'm going to be brutally honest: amongst the hurricane of colour, sequins and feathers spamming my feed, I sort of forgot about Gemma Chan's gorgeous headpiece. What I obviously failed to acknowledge was the reference to a crazy rich, but not Asian, icon: Elizabeth Taylor. Channelling her extreme Camp wardrobe in the 1968 film Boom!, the actress blew my mind.
Emily Ratajkowski as Cher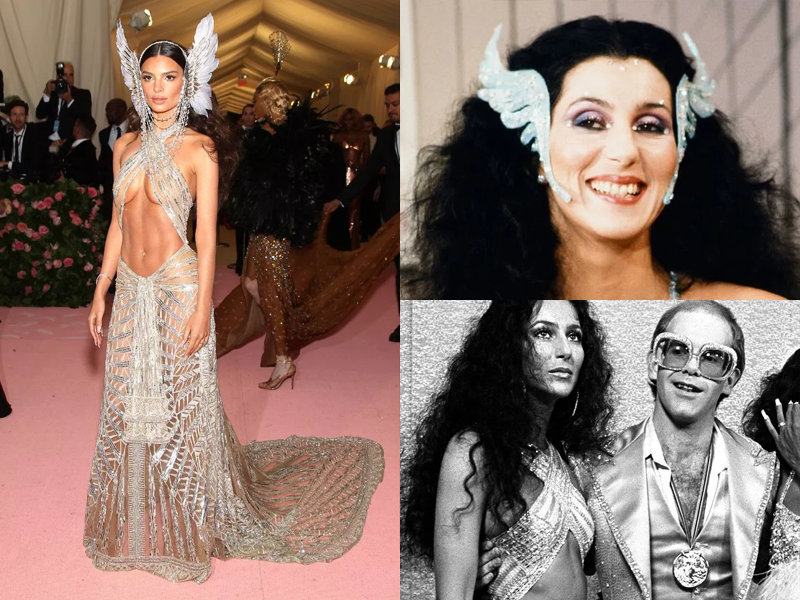 Emily, we get it. You literally have the perfect body. And on top of that, you can also do your research. The star absolutely nailed the references to two Cher outfits from the 1970s. The pop legend was also in attending that night and performed for the guests. I do hope they had a nice chat about this gorgeous homage.
Billy Porter as Elizabeth Taylor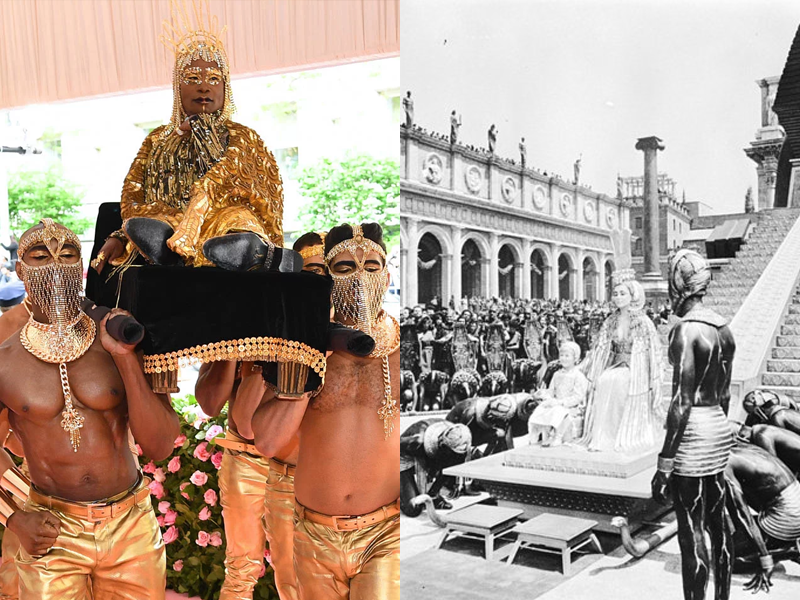 To be completely honest, I could write about seventeen articles on this outfit alone. Billy Porter quickly rose to one of my favourite fashion moments of 2019 by being entering the Met Gala carried by six topless men, covered in gold. This was a hard reference to miss if you're a film or fashion connoisseur. Elizabeth Taylor is again the source of inspiration, this time in her most iconic role, as Cleopatra in Cleopatra. The extravagant look and golden wings was also a reference to the film's extremely Campy wardrobe.
Lizzo as Shirley MacLaine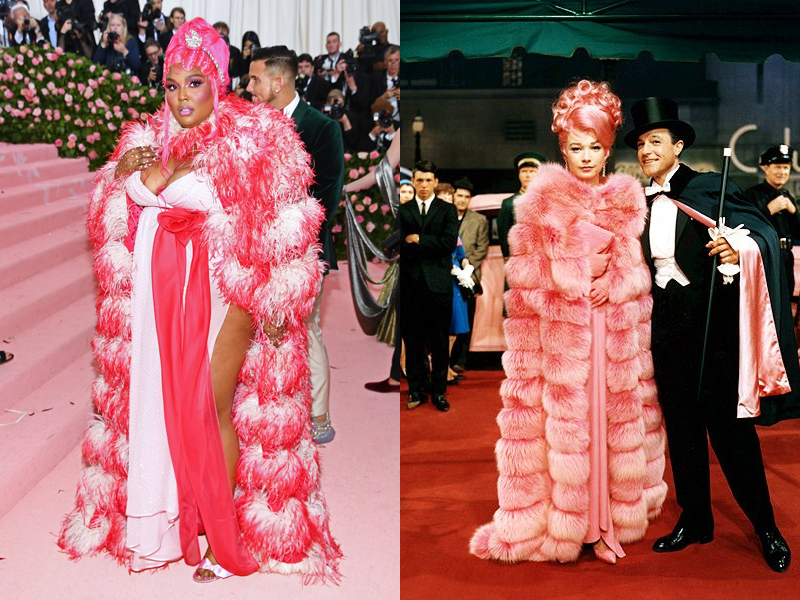 Around the end of April, Vogue themselves named that the 1964 film What a Way to Go! as the campiest movie we'll never see. Whether Lizzo was scrolling through their website to find inspiration or if this was just a happy coincidence, she certainly followed the dress code. The singer later posted a video of herself wearing the Marc Jacobs coat to the airport, which is honestly my 2019 mood.
Winnie Harlow as Jamaican Carnival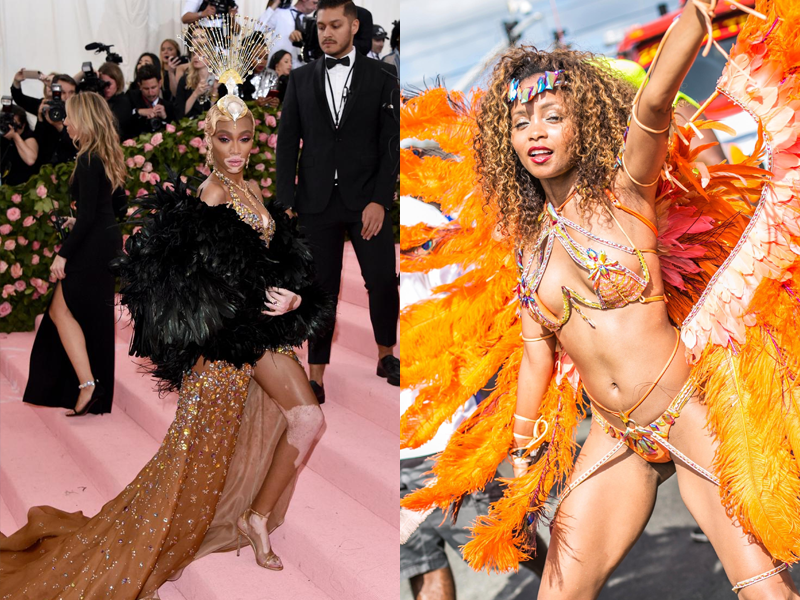 Honestly, is it even a Remix article if we're not drooling over our gorgeous cover girl? Winnie Harlow paid homage to her Jamaican roots by drawing inspiration from Carnival costumes, features a bejewelled bra and skirt and a gorgeous headpiece.
Benedict Cumberbatch as Quentin Crisp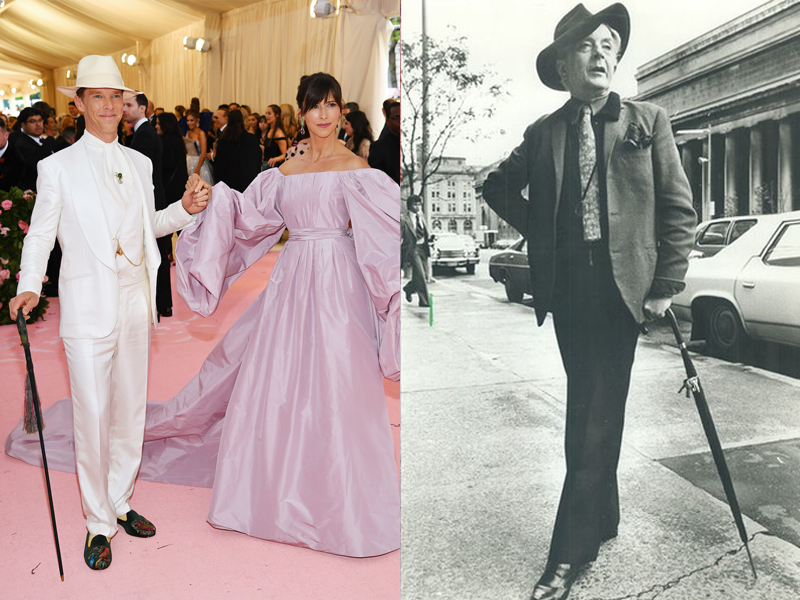 We were just all too distracted by the cuteness of Benedict and his wife, Sophie Hunter, to understand his outfit. In most English fashion, the actor chose the writer and cultural icon Quentin Crisp (or, as Americans call him, Quentin Chip) as his Camp reference.
Tracee Eliss Ross as Lorraine O'Grady's "Art Is"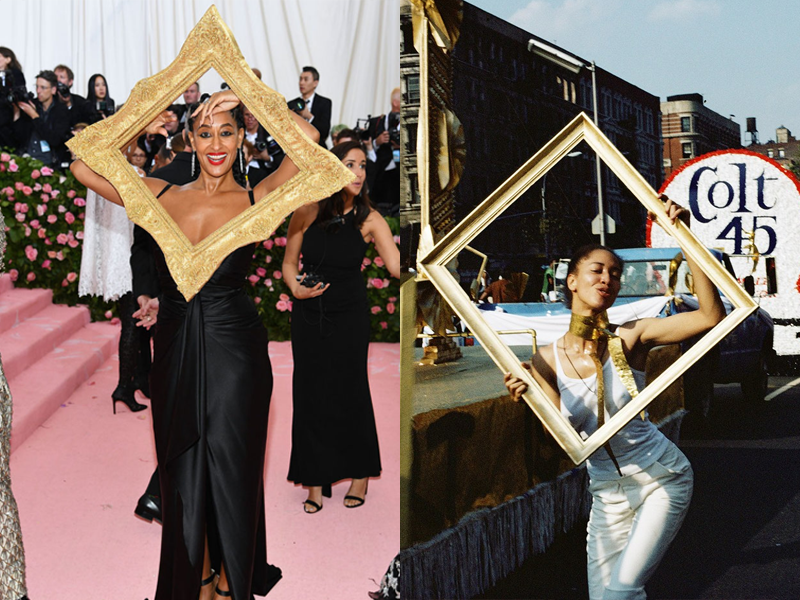 Looking gorgeous as ever, Tracee's reference was a bit more nuanced than most. Her understated Moschino dress was paired with a beautiful golden frame to reference a 1983 seminal performance art by artist Lorraine O'Grady. O'Grady brought golden frames to the African-American Parade in Harlem and photographed attendees posing with it. A beautiful reference to fine art and Black art and culture.
Images sourced from Vogue, Allure and Harper's Bazaar.