TikTok Talks with Theo Shakes
Known to his audience as 'the man who's lived every life', Theo Shakes is the Wellington-based TikToker making multiple names for himself on the most creative and chaotic app of the moment.
With over 260k followers, Theo and his various 'characters' have gained worldwide popularity for reasons that are pretty self-explanatory. We sat down with the 20-year-old filmmaker, actor and social star to discuss how he started his platform, what he thinks the future of TikTok looks like and his top three tips for other creators.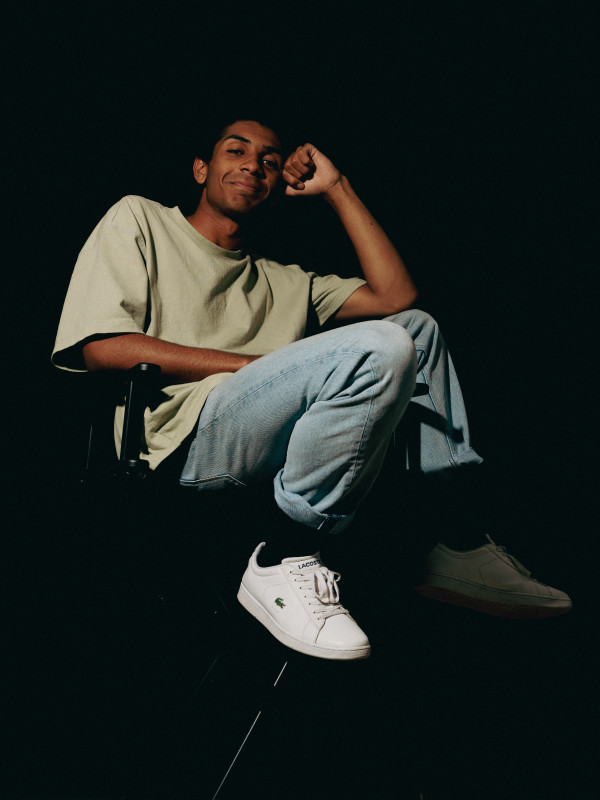 Congrats on your immense following – 260k! Did you ever think you'd be in this position?
It's a number that doesn't really sink in until someone explains to me the population of a city in Aotearoa and then I start to freak out. In no way could I have imagined the number of people that would pay attention to me, and yet I stuck with what I was doing because I felt something shifting and eyes gazing my way.
How did you start your platform? When and why?
I had always made TikToks in high school for fun, but it wasn't until lockdown in 2021 when I was forced out of drama school and back to my hometown… like, what does an acting student do without a drama studio? He uses his parent's study and dresses up as a movie theatre manager! With TikTok there was this instant freedom to play and explore the craft of acting through accent and character.
What do you think the future holds for an app like TikTok?
TikTok has always been in the hands of every single user. Economic or social status is void, and I like to think the app will continue to expand our individual views, exposing us to more cultures, more worlds, and more people. I also wouldn't be surprised if it becomes the next streaming service.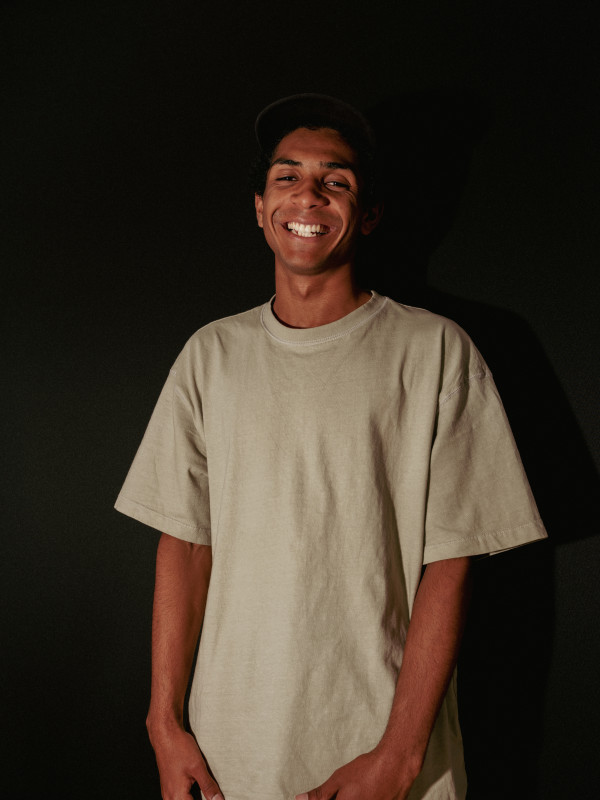 To anyone creating video content on social media, what are your top three tips?
If you want to create good content on social media you've got to find your niche. Don't start with a plan, but instead explore through doing and doing and doing and your work will evolve naturally into the right thing for you. Stay true to your style, for me it's always been about craft – craft meaning acting technique. Don't chase a trend but trust your own instincts and desires.
Do you think your growth online has been a positive or negative experience?
My growth has been purely positive. To do what I do, you start listening to the world a lot more closely. Being spotted in public has meant I get to meet new people every day and hold a conversation. It's small talk but it means a lot to me. I'm living through it. Although I haven't kept my anonymity, I've kept my actual voice and private life out of every single TikTok. It's the characters I live behind. I've grown up in Aotearoa and still live here, yet almost everyone's convinced I'm in the UK, USA, or Australia.
What does the future hold for you as a creator? Where do you want to be in five years?
TikTok is for fun. TikTok is a creative outlet. TikTok is a place to exercise my craft muscles. It's not my dream. It's not my plan. But I'll do it until I'm bored and lose the joy. I come from a filmmaking background and finished film school a couple of years ago. I study acting full time now but still have aspirations to sit in the director's chair. So in five years? Expect a feature film coming the world's way...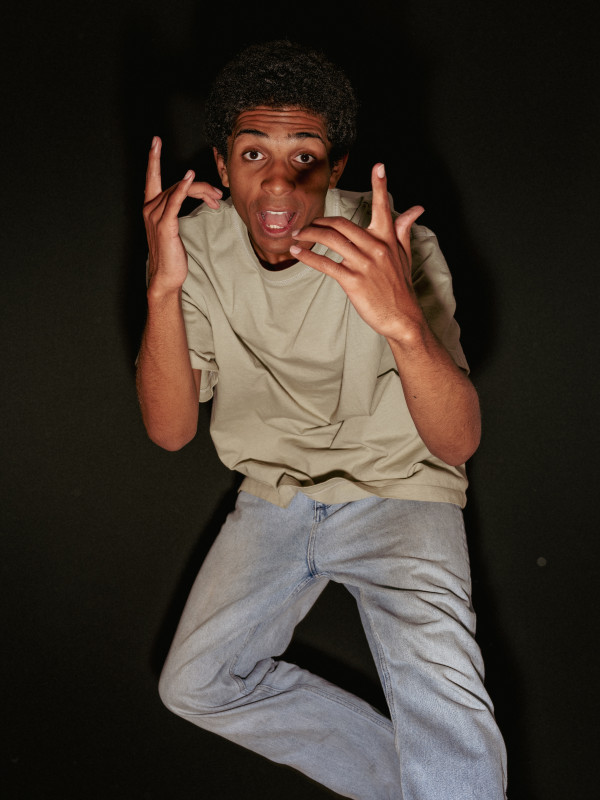 The comment section online can be a scary place sometimes. How do you respond to comments that aren't particularly positive?
I am not joking when I say I've dodged the hate mail bullet. At worst it's been one comment saying, "This one was shit". I'm playing characters and just holding the mirror back up to the world. If you've got an issue with the videos then you've probably got an issue with the life we live as a collective human race. However, I did write myself a note the day after my first viral video: "Whatever you make from now is gonna get hate. Do it because you love it. You can never please everyone".
What's the weirdest situation you've had because of TikTok?
You'd be surprised how often TikTokers get recognised. Daily. It happens even more in Aotearoa because it's a small place and I'm this black guy you can't miss. However, I recently flew to Madame Tussaud's wax museum in London and I was walking around taking photos with 'The Rock' and 'Beyoncé', then some kid comes up to me and says, "Can I get a photo with you?" That was bizarre… I'm not The Rock or Beyoncé, even in wax form. So to fuck with people, I spent the next hour stopping around the museum pretending to be a wax statue myself.
Do you think that TikTok as a platform has taken over traditional marketing? What does this mean for brands/businesses? How should they adapt, in your opinion?
You know when you watch a Super Bowl advert that was just 'good'? It was entertaining? That's possible on TikTok. People are commenting on adverts I've made saying, "This was fun to watch, respect to the brand for letting the creator do this." To merge a product and a creator's style can yield such a perfect result when it's done right. And from the creator's POV, if it's true to what we make on the platform anyway, then people will be proud of you just doing your thing. Yeah there's money involved but to get some food on your table, I say you're not a sell out, you're an artist working your way and doing your thing!