The best true crime podcasts to binge in 2020
In the world of podcasts, there exists three subcultures; those who listen to none, those who listen to a varied selection, and those who listen exclusively to true crime. I indisputably belong to the latter. And while many would argue that seems like an inefficient use of time, I will have you know that previous cold cases have been SOLVED with the help of listeners, who were able to identify victims.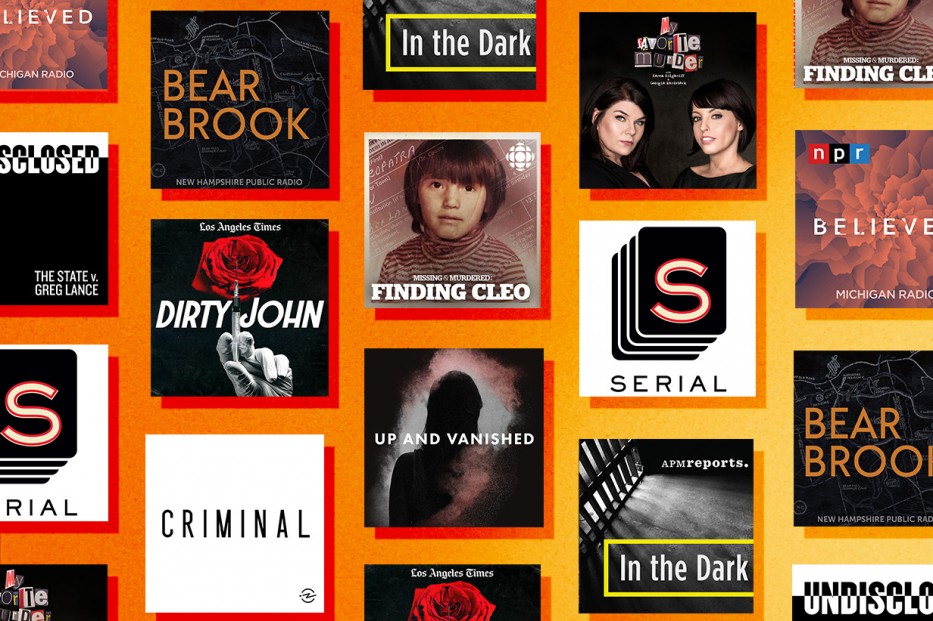 In fact, it's likely when historians look back at this podcast-crazed era, they will identify true crime as the engine that boosted the medium into the stratosphere.
So if you're looking for new true crime podcasts to binge, we've rounded up a bunch of our favourites, from the classics to a few more obscure…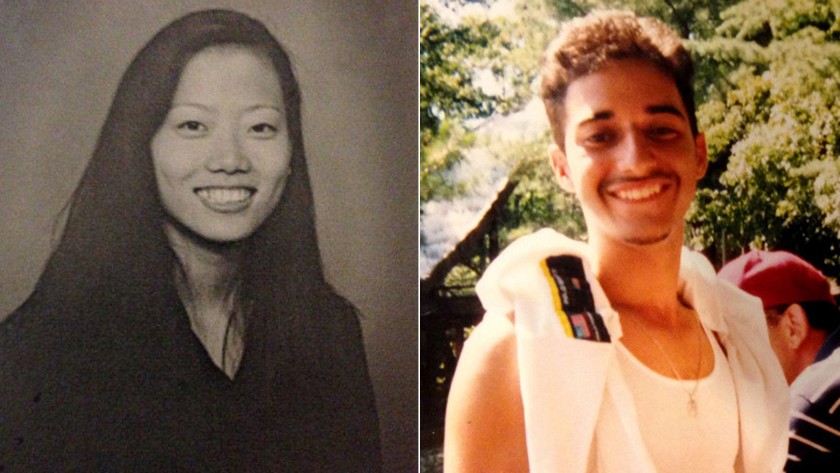 Serial
If you're into true crime poddys whatsoever, it's likely you've heard of Serial. And, although it's actually nowhere near being my favourite, it seems wrong not to include it, mainly because this entire genre of podcasting probably wouldn't exist without it. Serial is an investigative journalism podcast hosted by Sarah Koenig, narrating a nonfiction story over multiple episodes. The series was co-created and is co-produced by Koenig and Julie Snyder and developed by This American Life. Season one investigated the 1999 murder of Hae Min Lee (Hangul: 이해민), an 18-year-old student at Woodlawn High School in Baltimore. Season two focused on Sergeant Bowe Bergdahl, an American Army soldier who was held for five years by the Taliban, and then charged with desertion. Season three, which debuted in September 2018, explores cases within the Justice Center Complex in the Cleveland area. Serial ranked number one on iTunes even before its debut and remained there for several weeks.

In the Dark
"This case is precisely the type that crime podcasting is made for," says investigative reporter and Accused podcast host Amber Hunt, one of the many people who told me In The Dark was at the top of their list. Hosted by the measured and confident Madeleine Baran, the journalism behind In The Dark is second to none, a team reporting effort that's transparently explained to the listener. And the proof is in the pudding: Flowers's latest conviction was recently overturned by the U.S. Supreme Court, which considered, among other things, a pattern of egregious prosecutorial misconduct uncovered in the podcast. It's the rare show to effectively combine shoe-leather investigation, exhaustive sourcing, and groundbreaking data dives, all driven home with rare precision and a welcome dose of humanity. - Vulture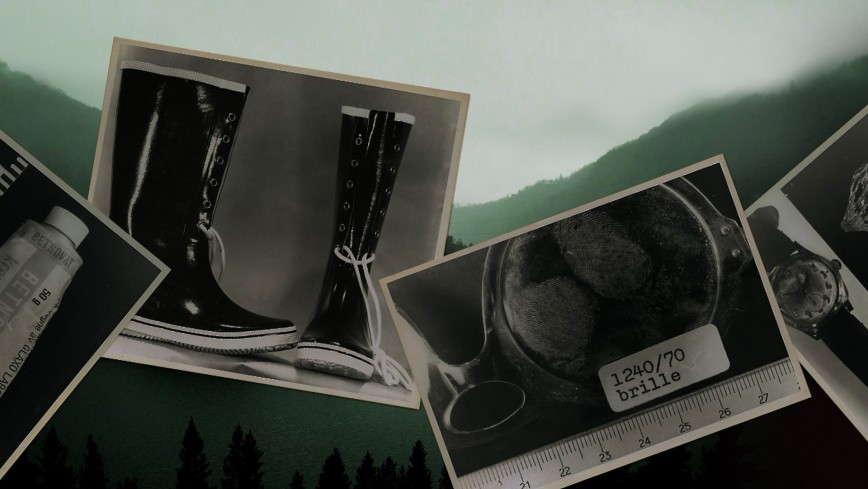 Death in Ice Valley
The case begins, as they all do, with a body: a young woman's, found in a remote part of a mountain near Bergen. The body has been burnt and is surrounded by small artefacts: a watch, some drinking bottles, expensive jewellery. All these items have had their identifying characteristics removed, and there are no labels on the woman's clothes. But to this day the woman remains unidentified. Who is she? A twisted tale of suspected espionage investigating aa mystery unsolved for almost half a century.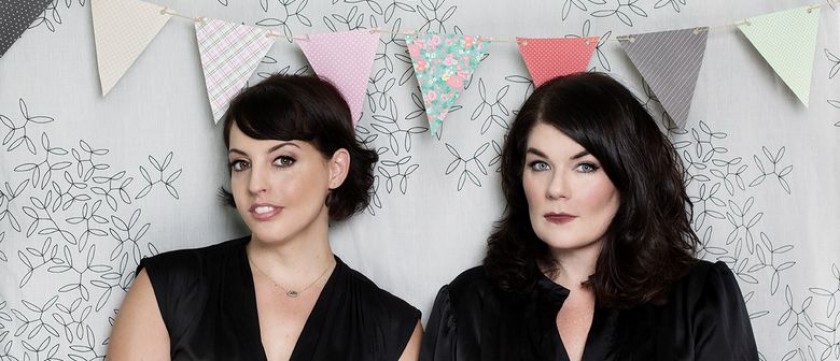 My Favourite Murder
There are two kinds of people in the world: Murderinos … and the rest of us. When it launched in 2016, My Favorite Murder felt like a weird kind of therapy, a place those who've long been obsessed with real-life crimes could go to feel, well, a little more normal about that. It was also a fresh format for the genre, bringing the long-established comedian chat show to the otherwise grim world of true crime. Since then, My Favorite Murder has become a bona fide juggernaut, breaking all kinds of ground and — for better and worse — inspiring countless "friends who talk about crime" copycats. Hosted relatably and imperfectly by comedians Karen Kilgariff and Georgia Hardstark, the series delivers in spades on the potential of audio as the most intimate of media. It's at once earnest and silly, irreverent and crusading, and can take credit for building an unrivalled fan community that extends far beyond the podcast itself.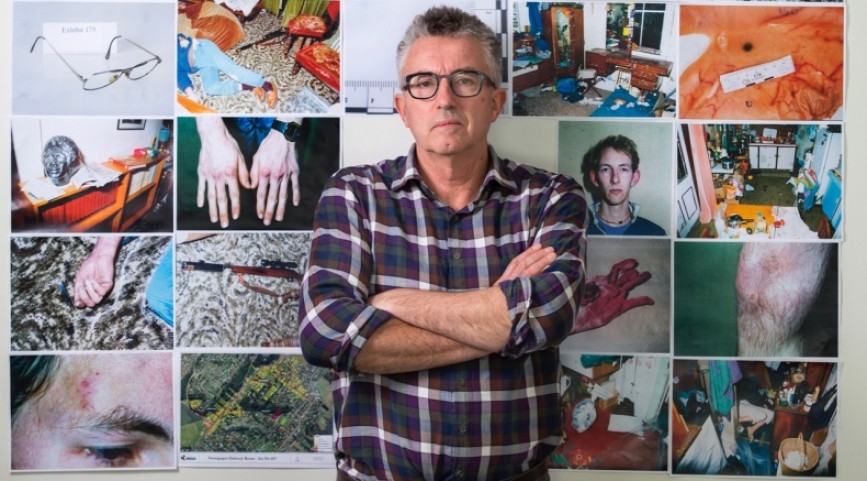 Black Hands a Family Mass Murder
The gateway drug for many New Zealander's into true-crime, Black Hands follows the story of a mass-murder that divided a nation. A story that began in a rickety old home on a cold June morning in 1994, where five members of a seemingly ordinary New Zealand family were gunned down. There were two suspects. One lay dead from a single bullet to the head. The other was the only survivor: David Bain. Since then the country has asked: who killed the Bain family? David or his father Robin? In this podcast, Martin van Beynen explores the case from start to finish, picking through evidence, the mysteries and motives, and interviewing never-before-spoken-to witnesses. He seeks to finally answer the question: Who was the killer?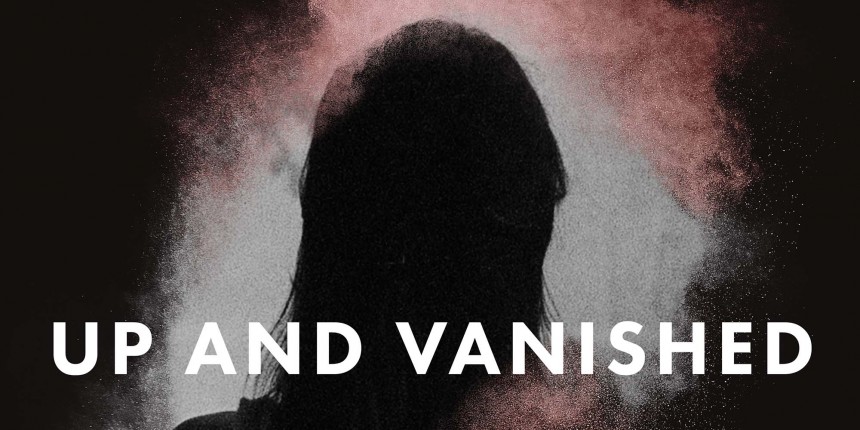 Up and Vanished
How did a podcast that began with a 20-something amateur Googling a cold case and selling his grandmother's cookies to fund his show become an essential title? Despite its rough edges, it's hard to deny that the hugely popular Up and Vanished deserves a spot on true crime's Mount Rushmore. With a helping hand from a private investigator, aspiring filmmaker and musician Payne Lindsey kicked off his show's first season by rummaging through the Georgia town where beauty queen Tara Grinstead disappeared in 2005. At one point, he even crawls (with his microphone!) under a house where he thinks a body might be buried.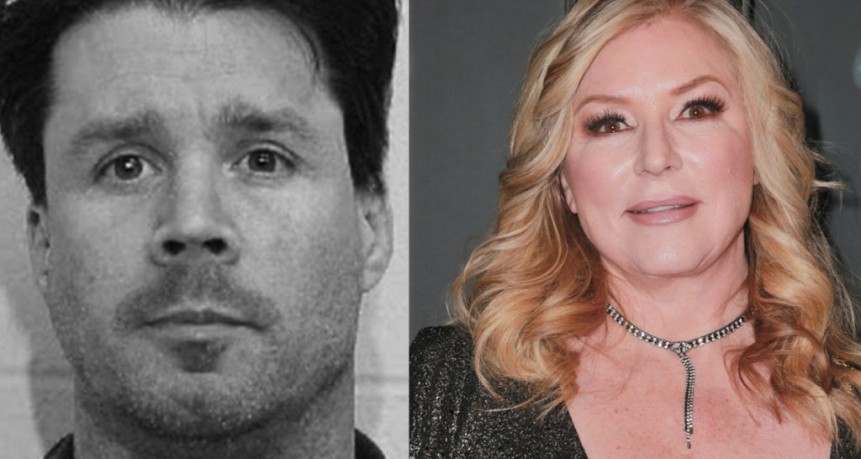 Dirty John
In pondering the place Dirty John deserves on this list, I couldn't help but think of one of the most memorable lines delivered by Alicia Silverstone's Cher in the movie Clueless. As podcasts go, it's a "full-on Monet … It's like a painting, see? From far away, it's okay, but up close, it's a big old mess." From far away, Dirty John — which chronicles the life of Debra Newell, a wealthy California divorcée duped by a love-bombing con artist named John Meehanis — is actually a lot better than okay; it's kind of groundbreaking.
The Root of Evil
When Elizabeth Short, also known as The Black Dahlia, was brutally killed in 1947, it gripped the entire country. More than 70 years later, it remains America's most infamous unsolved murder. Many believe Dr. George Hodel was the killer, thanks to an investigation by Hodel's own son. But murder is just part of the Hodel family story, one filled with horrifying secrets that ripple across generations. Now, through never-before-heard archival audio and first-time interviews, the Hodel family opens up to reveal their shocking story. In this eight-part documentary series, sisters Rasha Pecoraro and Yvette Gentile, the great grand daughters of George Hodel, take a deep dive into their family history to try to figure out what really happened, and where do they all go from here? Root of Evil is the companion podcast to TNTs limited series I Am the Night. Inspired by the true story of the Hodel family, the series stars Chris Pine and comes from acclaimed Wonder Woman director Patty Jenkins.
Bear Brook
"Bear Brook is simple, elegant, well told," says Josh Dean, host of the true-crime podcast The Clearing. "And there's a reason for it to be," he adds. Covering the decades-long investigation around four unidentified bodies stuffed in a pair of barrels found in a wooded New Hampshire park, the show delves into a complicated story about a previously unknown serial killer and the many investigators — some amateur, some police, and mostly women — who worked it tirelessly.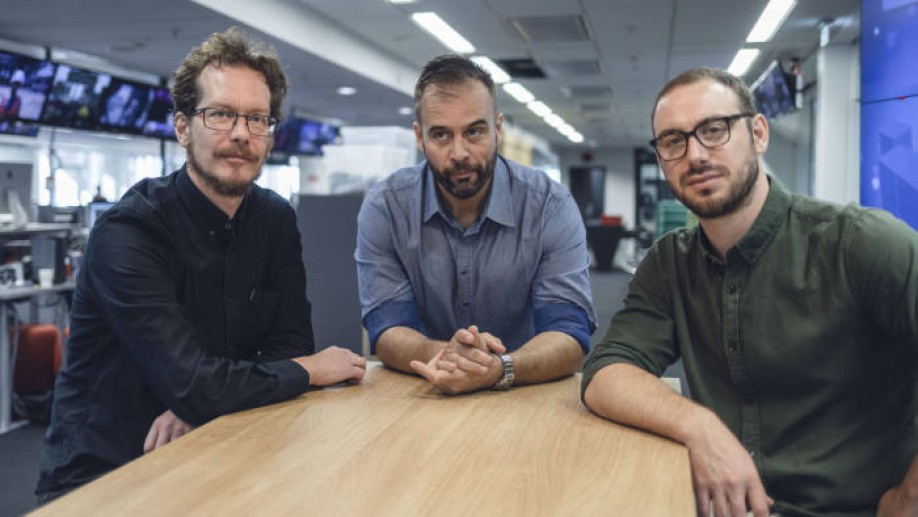 Hunting Warhead
How do you take down a criminal network that's hidden in the shadows? How do you rescue child abuse victims who could be anywhere in the world? Hunting Warhead follows the journalists and police on a global mission to expose the darkest corners of the internet. What they discover shocks them. Host Daemon Fairless tracks down the investigators, survivors and criminals themselves.
Believed
Believed is the ultimate example of a podcast that achieves near-impossible feats. Focusing on the story of former USA Gymnastics and Michigan State doctor Larry Nassar, who sexually abused girls and women for decades, the series manages to put Nassar's victims front and center, daring listeners to flinch as they detail stories about being groomed and molested. It's an element that hosts Kate Wells and Lindsey Smith make clear we need to understand. They succeed in large part because they're both already well-versed in the story, having reported on it for Michigan Radio since 2016. Believed also manages to humanize Nassar — not in order to engender sympathy, but so we can also understand how it was possible he got away with his crimes for so long.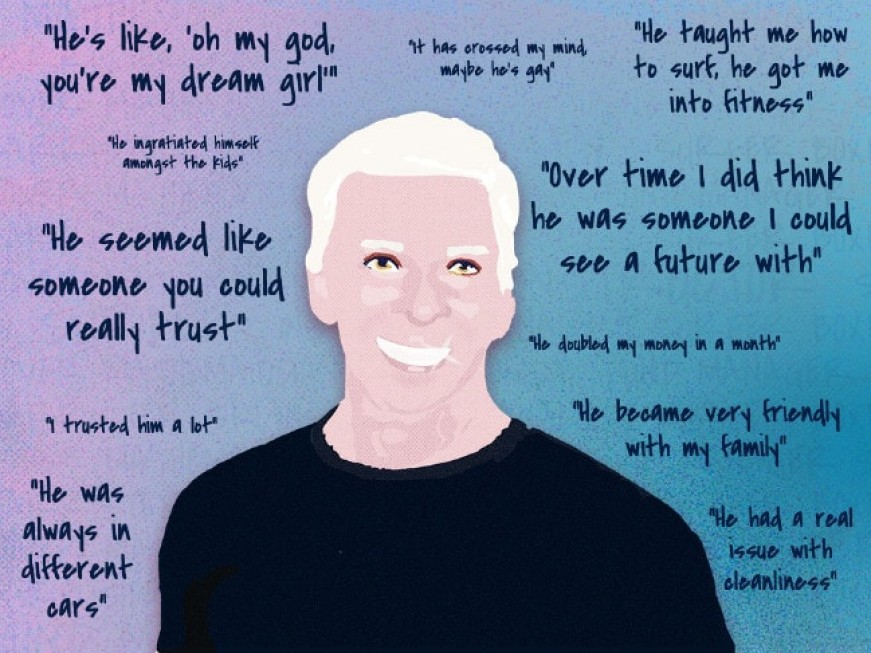 Who the hell is Hamish?
He was born Hamish Watson, a surfie dude from Sydney – but he could morph into whatever you needed him to be. Hamish is due to be sentenced to jail in early 2019 for swindling a handful of victims out of more than $7m. But these crimes are just the final pages in a resume too thick to staple; for decades he's duped victims in the US, Canada, Britain, Hong Kong and Australia. How did he do it? How did he evade authorities around the world for so long and what's he done with all those tens of millions of dollars he stole? -The Australian


The Drop Out
Money. Romance. Tragedy. Deception. The story of Elizabeth Holmes and Theranos is an unbelievable tale of ambition and fame gone terribly wrong. How did the world's youngest self-made female billionaire lose it all in the blink of an eye? How did the woman once heralded as "the next Steve Jobs" find herself facing criminal charges — to which she pleaded not guilty — and up to 20 years in jail? How did her technology, meant to revolutionize healthcare, potentially put millions of patients at risk? And how did so many smart people get it so wrong along the way?