Taylor Swift on Calvin Harris, Kanye & what's next
At first glance you can't even recognise Taylor Swift as the Vogue cover girl for May. Dressed in a slinky Saint Laurent by Hedi Slimane dress, Taylor looks edgy and hot, while still keeping her signature red lip. Anna Wintour says Vogue wanted to turn the popstar 'rock 'n' roll chick,' which Taylor certainly pulls off. Inside the cover, Swift opens up to the magazine from her home town in Pennsylvania, talking about love, what's next and the Kanye drama...
On Calvin Harris:
When asked if she has thought about walking down the aisle, Swift responded 'I'm just taking things as they come.' She then went on to say 'I'm in a magical relationship right now. And of course I want it to be ours, and low-key.' Admitting later in the interview that she did regret taking time off from dating simply because of how she was being portrayed in the media. 'You know, I went out on a normal amount of dates in my early 20s and I got absolutely slaughtered for it.' Lucky for her though, she now has the perfect man.
On future plans:
Swift then said 'I have no idea' what's next, 'this is the first time in 10 years that I haven't known. I just decided that after the past year, with all of the unbelievable things that happened... I decided I was going to live my life a little bit without the pressure on myself to create something.' But Swift also added 'I am always going to be writing songs, the thing is with me, I could very well come up with three things in the next two weeks and then jump back into the studio, and all of a sudden the next record is started. That's an option too.' With that said she is killing it in the world of events - Swift is the co-chair of this year's Met Gala which is taking place on May 2, themed 'Manus x Machina: Fashion in an Age of Technology.' Seeing her in these amazing futuristic dresses has already gotten us excited...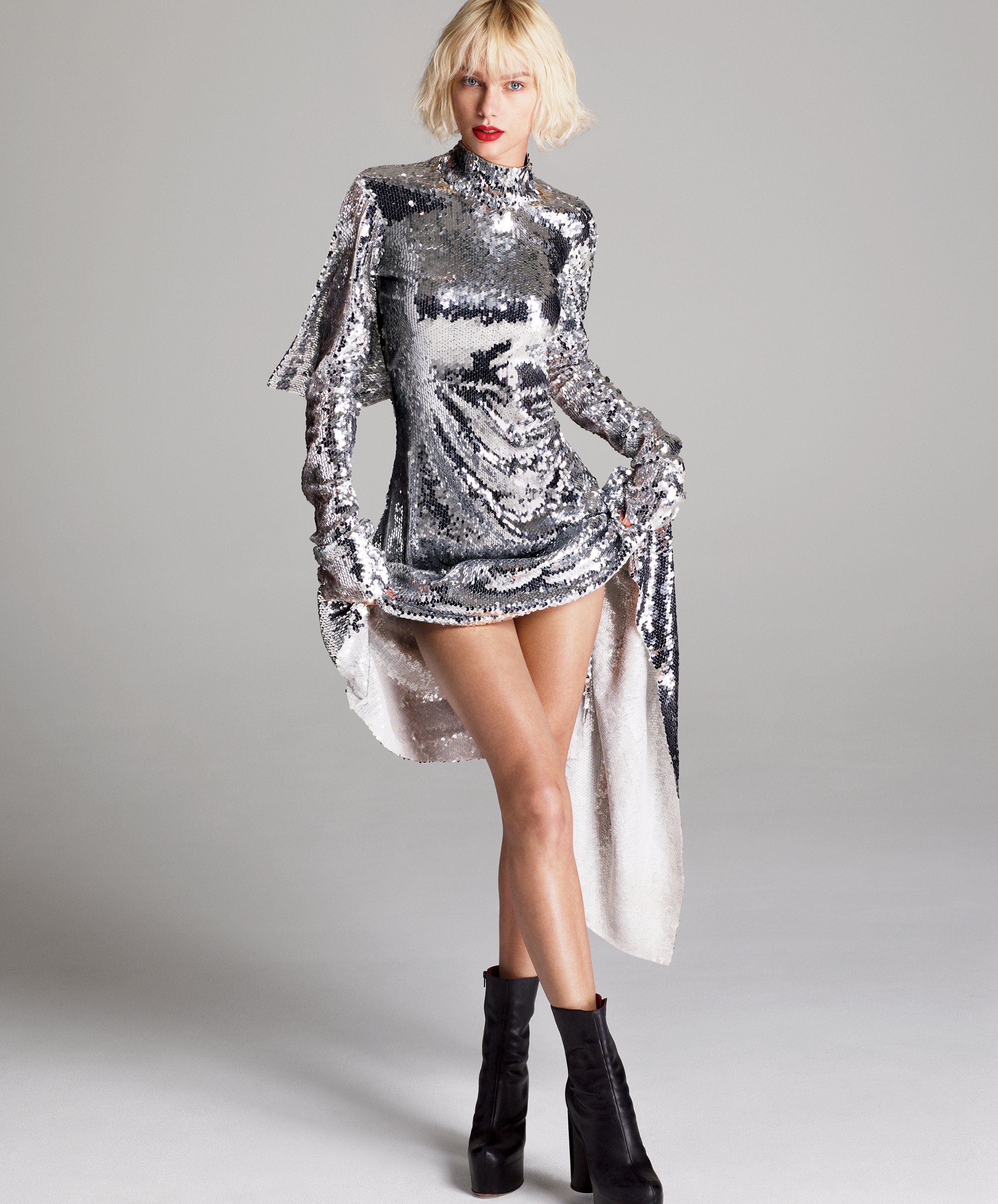 Lorde's opinion:
Swift's very own kiwi pal Lorde suspects that her break will probably be brief 'We talk about this – in order to do good work, write these deeply personal records, we're constantly in a place of metacognition.' Lorde claims that 'Sometimes it can feel like you're a scholar writing a thesis about your own brain… so I think she's going to try to pick up some new skills, maybe take courses or something. Tay is a big fan of taking time off until a month or two goes by and then she gets this look in her eyes, and I know all the Dateline and frozen yogurt and mooching around is about to go out the window.'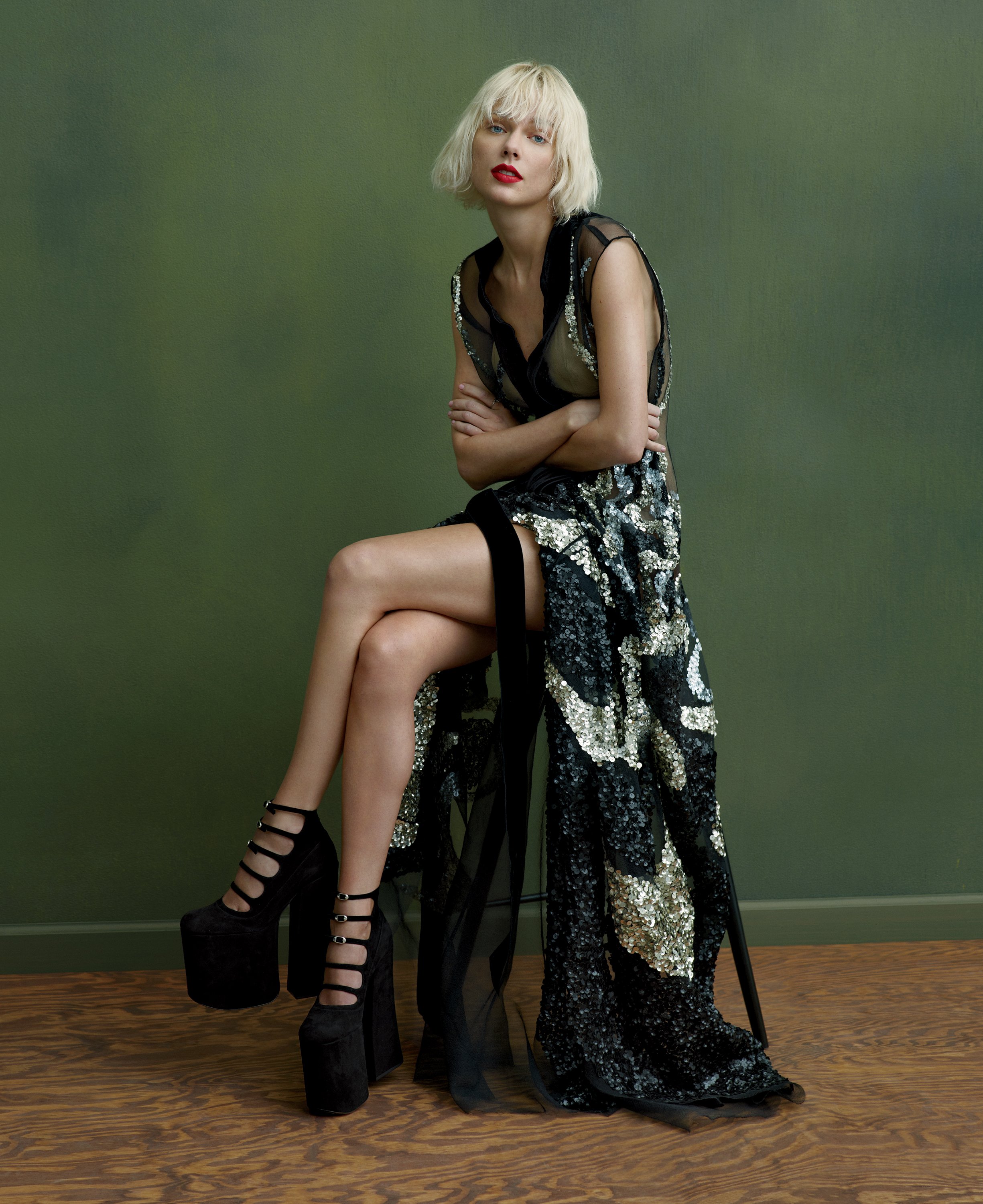 On the Kanye drama:
The Vogue interview took place just days after Swift's supposed drama with Kanye during her Album of the Year Grammy Awards acceptance speech. Swift told Vogue 'I think the world is bored with the saga,' she said. 'I don't want to add anything to it, because then there's just more… I guess what I wanted to call attention to in my speech at the Grammys was how it's going to be difficult if you're a woman who wants to achieve something in her life – no matter what.'
Whatever her reasons we think Taylor is absolutely killing it. She looks hot and edgy and we can't wait for whatever she does next.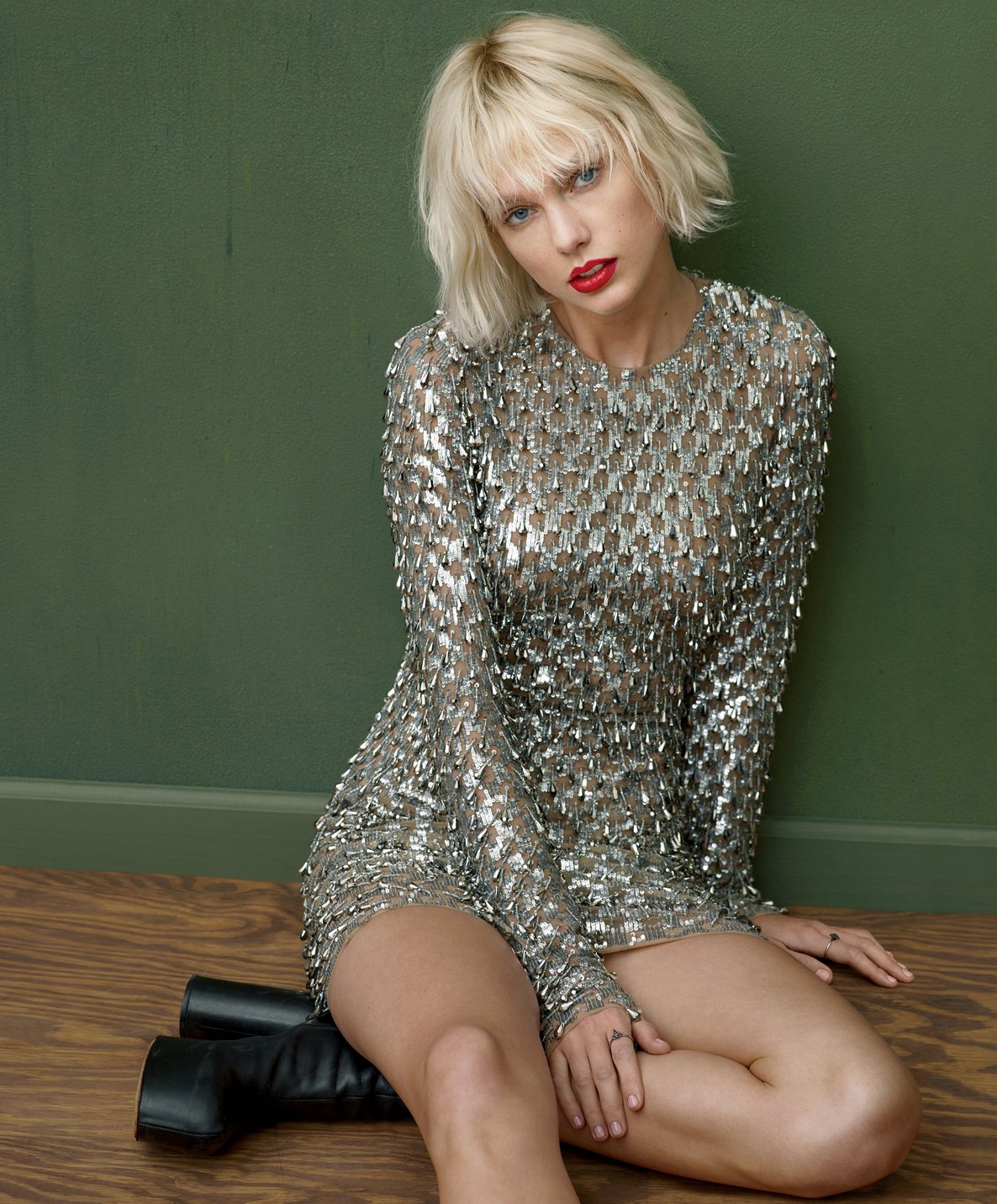 Images by MERT ALAS AND MARCUS PIGGOTT for Vogue Magazine