remix summer festival guide
Remix gives you an overview of all the summer festival goodness happening around New Zealand this holiday season. Hit the road with some buddies and see our beautiful country in between the party times. Make sure you're covered on the roads this summer, enter promo code RMX at
aa.co.nz/join
and your AA membership will only cost you $69! Check out our festival guide here!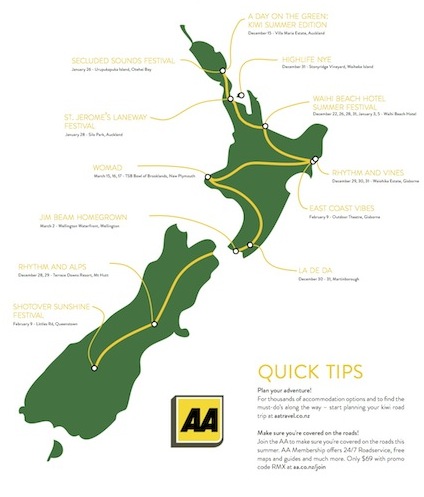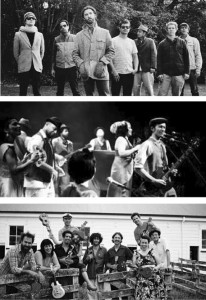 The Black Seeds, Fly My Pretties and the Wellington International Ukulele Orchestra – A Day On The Green: Kiwi Summer Edition
DATES & LOCATIONS December 1, 2012 – Mudhouse Winery & Café, Waipara December 8, 2012 – Alana Estate, Martinborough December 15 & 16, 2012 – Villa Maria Estate, Auckland EVENT & TICKET DETAILS From $89 at
ticketmaster.com
Successfully launched in New Zealand five years ago A Day On The Green: Kiwi Summer Edition is a celebration of good New Zealand food and fine wine combined with great Kiwi music at magnificent vineyards. Headlining the event this year will be reggae soul-heavyweights The Black Seeds with support from local legend collective Fly My Pretties and the super Wellington International Ukulele Orchestra. So pack yourself a picnic basket, gather some friends and get on down for a relaxing day on the green.
adayonthegreen.com.au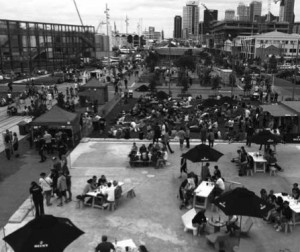 Silo Park
DATES & LOCATIONS
December 21, 2012 – Silo Park, Auckland TICKET DETAILS FREE Silo Park is set to be the ultimate summer hot spot with a packed line up of activities to fill in those summer days and nights. Carrying on from last year's wonderfully successful Silo Outdoor Cinema, each Friday evening the park will host a quirky or classic flick to enjoy under the Auckland night sky, bean bags included. We can't wait for the Christmas edition, screening '90s classic Home Alone on December 21st. There will be weekly Friday night and Saturday market days with all your culinary faves and monthly installments of Silo Sessions, with sweet tunes to last you from day to night. Two days out from the much-anticipated Laneway Festival this January, Silo Sessions will feature an epic line-up curated by Laneway, definitely one to check out. Find out more at:
silopark.co.nz
Rhythm and Alps 2012
DATE December 28th, 2012 – December 29th, 2012 LOCATION Terrace Downs Resort at the base of Mt Hutt, Christchurch EVENT & TICKET DETAILS From $149 at
rhythmandalps.co.nz
Riding on the success of last year Rhythm and Alps, the younger sibling to Rhythm and Vines, is back at the picturesque Terrace Downs Resort located just an hour out of Christchurch at the base of Mt Hutt. Out to show that it can give older sibling R&V a run for its money R&A's headliner SBTRKT is exclusive to the South Island festival only. R&A 2012 will be presenting to festival go'ers more than 50 acts – both local and international – across four zones in 2 exciting days. If you're stuck down south this summer and can't make it to Gizzy for R&V don't miss the chance to see a world-class line-up including new dubstep wonder kids Disclosure at R&A in your own backyard!
rhythmandalps.co.nz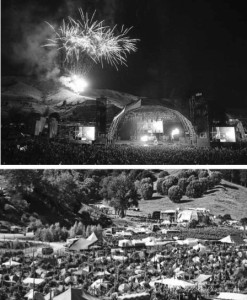 Rhythm and Vines 2012/2013
DATE December 29th, 2012 – December 31st, 2012 LOCATION Waiohika Estate, Gisborne TICKET DETAILS From $239 for 3-day pass at
rhythmandvines.co.nz
Known for hosting top Kiwi and international acts, Rhythm and Vines is the premier New Year's Eve event to be at in New Zealand and this year they'll also be celebrating their 10th anniversary! R&V works hard at bringing to loyal festival lovers the best acts around and this year is no dierent. With five stages and over 100 acts there's something for everyone with more announcements to come. Headlining act Knife Party will be bringing with them a high impact electro/dubstep set with a cutting-edge EDM sound. R&V are also bringing back the most memorable act in recent years Chase and Status, who have just dropped a new album, as well as the super talented Netsky who will be performing a live set. Throw into the mix the fresh talent of Swedish duo Icona Pop, the wicked blend of bloc party style beats and hip hop of Mark Ronson with the sounds of Kiwi artists Ruby Frost, Six60, Kimbra, Home Brew and REMIX's own Tim Phin you will be welcoming in 2013 in style at R&V!
rhythmandvines.co.nz/home/
Waihi Beach Hotel Summer Festival
DATES December 22nd, 2012 – Blacklistt, Villainy and Devilskin December 26th, 2012 – George FM Beach Party: Netsky (DJ Set) with Jetski Safari feat. Helen Corry, Dan Aux, Dick Johnson, Jupiter Project and the George FM Breakfast DJ's (Nick D & Dean Campbell) December 28th, 2012 – Chase & Status (DJ Set) with the George FM Breakfast Dj's (Nick D & Dean Campbell), Connor Nestor, Jash and Overkill December 31st, 2012 – Jordan Luck Band with Hello Sailor and Fagan & the People January 3rd, 2013 – Example and DJ Wire with Tim Phin, Home Brew & P-Money January 5th, 2013 – Opshop, The Feelers and Avalanche City LOCATION Waihi Beach Hotel, Waihi TICKET DETAILS From $65 at
www.ticketmaster.co.nz
The summer of 2012/2013 is set to be remembered as the summer of legends at the Waihi Beach Hotel. They're set to host the George FM Beach Party with a live set by Netsky, a mix of amazing local talent like P-Money, Hello Sailor, The Feelers, Avalanche City and Opshop, as well as superstar Example's only NZ show! This summer New Zealand's most iconic beach pub will be transformed into the ultimate outdoor festival. The supertop will be a festival village with a boutique brewery, cider and a winery in the garden bar. No matter what the elements are the Waihi Beach Hotel Summer Festival is guaranteed to go o in sunshine or rain.
ticketmaster.co.nz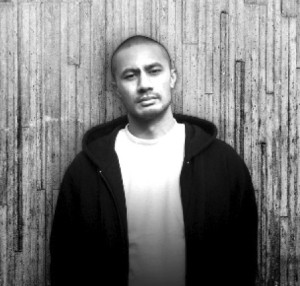 Secluded Sounds Festival
DATE January 26th, 2013 LOCATION Urupukapuka Island, Otehei Bay, Bay of Islands TICKET DETAILS From $55 at
dashtickets.co.nz
Situated on the beautiful Urupukapuka Island in Otehei Bay, Bay Of Islands, the Secluded Sounds Festival will be showcasing a solid, local New Zealand line up such as Home Brew and Optimus Gryme alongside some of the best electronic and hip hop artists from the U.K and the U.S. An island party complete with DnB, dubstep, glitchhop and hip hop, the Secluded Sounds Festival isn't one to be missed. Plus there will also be three pre-parties held in Auckland on November 9th, November 17th and November 24th to get you all warmed up!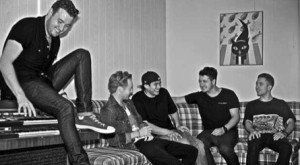 Six60 Summer Tour with Special Guests
DATES & LOCATIONS December, 27th 2012 – BW Campground 2012/2013, Gisbourne (12pm-2pm) December, 27th 2012 – Butlers Reef Hotel, New Plymouth (7:30pm Special Guest: Iva Lamkum) December, 28th 2012 – BW Campground 2012/2013, Gisbourne December, 29th 2012 – Station Village Complex, Lower Hutt (Special Guest: Iva Lamkum) December, 30th 2012 – Riwaka Hotel, Riwaka (Special Guest: David Dallas) December, 31st 2012 – Rhythm and Vines 2012/2013 January, 2nd 2013 – Coroglen Tavern, Whitianga (Special Guest: David Dallas) January, 4th 2013 – Brewers in the Park, Mount Maunganui (Special Guest: David Dallas) January, 5th 2013 – Matakana Country Park, Matakana (Special Guests: Shihad, David Dallas, I AM GIANT and King Cannons) January, 6th 2013 – Opononi Hotel, Opononi (Special Guest: David Dallas) TICKET DETAILS From $60.00 at
www.eventfinder.co.nz
Following an extremely successful worldwide tour earlier in 2012 Six60 are bringing back to New Zealand a live and massive act hailing back to their 2008 Dunedin roots. Along with special guests Iva Lamkum and her funky, unique blend of new-rave indie soul, the talented David Dallas, Australian Rockabilly act King Cannons, platinum selling Kiwi rock group I Am Giant and the legendary Shihad. Six60 would like to invite you and your friends to the ultimate house party this summer at some of the hottest party spots around the country.
six60.co.nz
St. Jerome's Laneway Festival 2013
DATE January 28th, 2013 LOCATION Silo Park, Auckland TICKET DETAILS From $134.00 at
auckland.lanewayfestival.com.au/buy
The remodelled, revamped and refreshed waterfront site of Silo Park will once again play host to the St. Jerome's Laneway Festival. With three stages hosting some of the biggest names in indie and psychedelic pop – such as The Phoenix Foundation, Lawrence Arabia, Yeasayer and with more announcements to come – the festival site for St. Jerome's Laneway had to be expanded. With more shaded areas as well as grass seating along with spectacular views of the Auckland Harbour Bridge. Don't miss out on the Laneway experience!
auckland.lanewayfestival.com.au/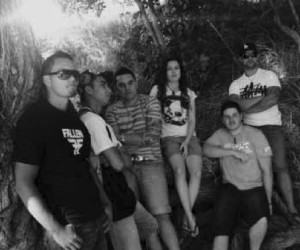 East Coast Vibes
DATE February 9th, 2013 LOCATION Outdoor Theatre Good Karma, Gisborne TICKET DETAILS From $45 at
ticketdirect.co.nz
East Coast Vibes is the newest and only outdoor festival to celebrate New Zealand roots music. Held during Waitangi weekend this festival will be bringing together a who's who of New Zealand roots music with a stella line- up that includes the powerhouses of Katchafire, Cornerstone Roots and Sons of Zion with more to be announced. Come kick back this summer to some of New Zealand favourite bands, artists and DJ's for 11 hours of fun, music and good vibes along the sunny east coast.
eastcoastvibes.co.nz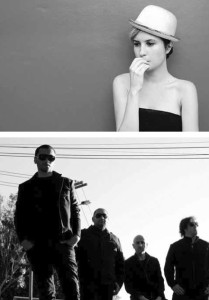 More FM Summer Vineyard Tour 2013
DATES & LOCATIONS February 15th, 2013 – Mills Reef Winery, Tauranga February 16th, 2013 – Sileni Estates Winery, Hawke's Bay February 17th, 2013 – Te Kairanga Vineyard, Martinborough February 19th, 2013 – Trafalgar Park, Nelson February 22nd, 2013 – The Groynes, Christchurch February 23rd, 2013 – Turanga Creek Winery, Auckland TICKET DETAILS From $65 at eventfinder.co.nz Located in some of the most picture perfect vineyards and venues of New Zealand, the More FM Summer Vineyard Tour is back for 2013. Headlining this year is the one and only Opshop alongside co-headliner, the Aria award-winning singer and songwriter Missy Higgins. Joining them on this countryside convoy will be iconic Kiwi artists Che Fu and Aaradhna who will be supporting them by playing and singing not only their own classic solo hits, but also the highly anticipated soul set they've been working on. Coming soon to a vineyard near you the More FM Summer Vineyard Tour is shaping up to be another awesome year of fine food, wine and music.
summervineyardtour. co.nz/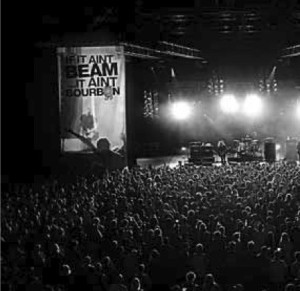 Jim Beam Homegrown 2013
DATE March 2nd, 2013 LOCATION Wellington Waterfront, Wellington TICKET DETAILS From $98 at
dashtickets.co.nz
With 42 amazing bands and DJs dispersed across six stages on the beautiful Wellington waterfront, Jim Beam Homegrown is back. In 2013 they'll be showcasing what is set to be their best line-up ever. The first announcement of artists includes the powerhouse acts of Concord Dawn, Shapeshifter and Sunshine Sound System. They will be playing alongside the likes of Kiwi darlings Ruby Frost and Zowie as well as four-piece indie rock band Clap Clap Riot to name but a few. Earlybird tickets sold out in less than 36 hours during pre-sales and with another 18 bands and DJ's yet to be confirmed it will be wise to go get your Jim Beam Homegrown 2013 ticket now before you miss out because it's sure to sell out! homegrown.net.nz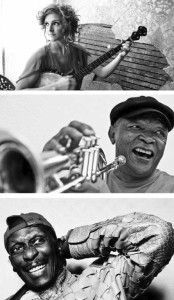 WOMAD NZ 2013
DATE March 15th, 2013 LOCATION TSB Bowl of Brooklands, New Plymouth TICKET DETAILS From $199 at
ticketek.co.nz
WOMAD (World of Music, Art and Dance) is a 3-day internationally established festival featuring and celebrating many forms of music, art and dance from around the world. WOMAD excites, informs and creates awareness to the potential and worth of living within a multicultural society. The WOMAD festival this year is headlined by Hugh Masekela the multi-award winning jazz master from South Africa, Jimmy Cli a reggae uber legend and American clawhammer banjo player and singer Abigail Washburn with her collaborator Kai Welch. Joining them will be more than 30 other acts that'll bring with them the best sounds and materials from all over the world! WOMAD is unlike any other festival held in New Zealand so get yourself a ticket and get amongst WOMAD to start your very own journey this summer.
womad.org/festivals/new-zealand/