Pioneer Profiles: In conversation with BAVHU
Pioneer Profiles is a monthly insight into the headlining acts that are game changers in the music industry. From their favourite gigs to their biggest inspirations, delve into their personalised profiles and discover all you need to know.
In conversation with BAVHU
BAVHU is an Auckland based DJ duo consisting of Cam Bav and Kahu Murupaenga. We sat down with the pair and got the lowdown on their Boiler Room debut at Hidden Valley festival, their favourite artists, what the future of DJing looks like and of course, why Pioneer DJ gear is the best in biz.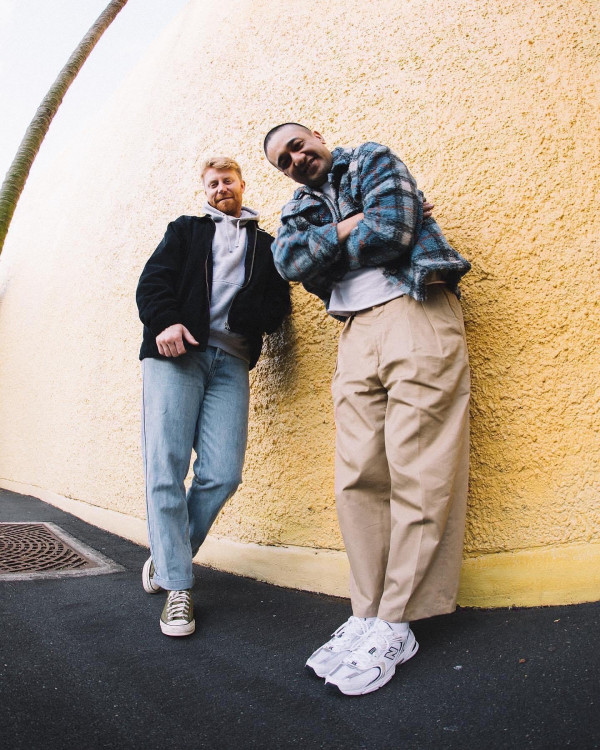 Tell us about the genre of music you like to play…
We are huge supporters of all things groovy which reflects a lot in our Sunday radio show George FM 'The Brightside.' Think Disco, Funk, African Boogie, Soul. This is where we have focused our production energy. Our DJ sets can consist of anything Four to the Floor and we love to play out our Brightside vibe but catch us at one of our late night rave sets and we'll be throwing down some higher tempo rave, techno, breaks and jungle.
What inspires you when you're playing music?
There's nothing like the feeling of testing out new tracks you've found that no one else has and getting a solid crowd reaction.. and more recently testing out your OWN produced tracks and getting similar reactions. There's no better feeling!

Most recently we've had some of our productions picked up by some major inspirations such as Zane Lowe, Waze n Odyssey and Pete Tong and had air-time on BBC Radio 1 which has been crazy and gives us a huge boost of inspiration to keep going.
What type of music equipment can be found in your studio/workstation?
We have always been huge fans of the portability of the XDJ-RX2 with usb functionality, however we always miss the size and weight of the CDJ jog wheels and recently disovered you can have BOTH with the XDJ-XZ so we are very much keen to get our hands on one of those for the best of both worlds. Kahu even has a dusty old Pioneer DDJ-Ergo under his bed incase he needs to make an urgent last minute mix.

Of course via George FM we have access to CDJ3000's pretty much on demand which is blaardy amazing. On the production front we have a fairly simple setup with a MIDI keyboard and Rokit monitors and most recently acquired a Korg Prologue analog synth which has been a whole lot of fun.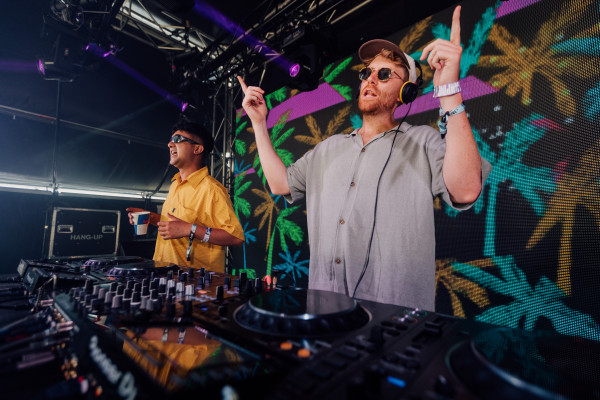 What inspired you to become a DJ?
Cam: Ever since I was primary school, my Mp3 player and the Limewire days I have been hunting BBC radio 1, billboard top 100, nz top 100 charts for the latest tunes. I would spend at least an hour a night making sure my playlist was updated with the best tunes. I was especially obsessed with downloading the latest ministry of sound albums.

Now thinking back to my 2008 afterball I saw my first Live DJ play and it was none other than Mr General Lee and he was playing all my fav MOS bangers. I thought that was the sickest gig ever so I went home and downloaded Virtual DJ and never looked back.

Full circle moment.. General Lee is now currently managing Bavhu and we just signed our forthcoming track to Ministry of Sound AU.. :)

Kahu: It has been a big journey of about 13-14 years of DJ'ing for me. It all started with me and my shuffle homies going to all aged raves to form shuffle circles and then next thing you know we were rave school reps selling tickets to these raves back in 2009 here in my hometown of Auckland.
A few months down the track we quickly made a name for ourselves in the rave scene, so much so the owner reached out to us one day and gave us a little proposition. He said "I have this idea" "How about the the next rave, we open up a room for shufflers and you guys DJ" and then he goes "I'll give you a month to learn, how does that sound?" Of course we said YES!!!! 6 of us learnt to DJ using Youtube tutorials for a month and next thing you know we had our own room at Studio K'rd The Venue. First time being a DJ that night and seeing fellow shufflers and ravers bounce to our 148bpm Hardstyle and Hard Dance was the first moment of me feeling like "I Wanna Be A DJ"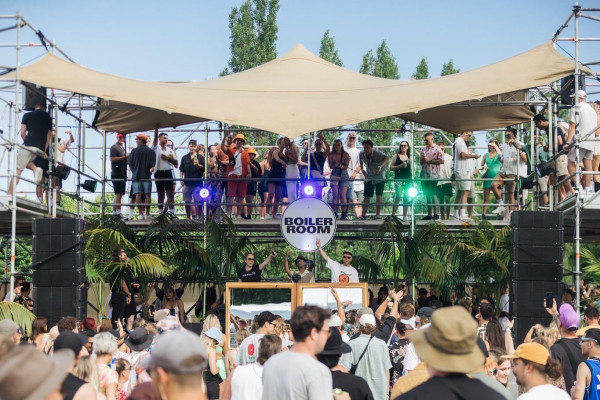 What's been your favourite gig you've performed at?
We've had the honour of doing some pretty iconic DJ sets since we formed BAVHU. Couple notable ones:

Honorable mention would be the 3 years in a row we performed the sun rise slot at Cellar Stage Rhythm & Vines on the first. Nothing like having a full crowd of a couple thousand groovers in sync with us while we see the sun rise for the first day of the new year. How good!
More recently and a big bucket list one for us would have to be our Boiler Room debut at Hidden Valley festival at the end of last year... One of our biggest inspirations of our career has been the Motor City Drum Ensemble Boiler Room – I'm pretty sure we are responsible for at least 50k of the 1 Million Views. But seriously we never expected to play our own BR set and its still mind boggling to see our names on the BR Youtube.
Who is your favourite DJ?
Fav djs to watch play have to include Motor City Drum Ensemble, Detroit Swindle, Kink, Young Singh and Skatebard.
Also shout out to local homies Chaos in the CBD (!!!), Lady Shaka, Caru and Mokotron.
What is the future of DJing?
We started on the good old CDJ-1000's – the MK2 version and we were only able to burn 10 songs on a CD… We would spend hours on burning CD's each week only to leave the entire case at the club and re-do them all again the next week… I blame uncle Billy Maverick for that. Thank god for Rekordbox and USB technology or else we would be broke and fit from running to the Warehouse for a pack of fresh blanks each week.
From what we've seen it looks like hardware integrations with DJ pools and Bluetooth technology to Pioneer Mobile Apps seems to be the way forward in terms of library to hardware sync. It would be ideal if you could hold all your tracks in the pioneer cloud and log into any pair of CDJ's to access your tracks ????

Also looking at the new Stems technology there is some seriously creative sets to be seen in the coming year or so and its only going to get more and more accurate.
Why do you prefer Pioneer DJ gear over others?
Rekordbox has always been our choice of software – we love the simple UI and the ability to load to USB with the ability to filter by playlist, bpm, artist etc..

We have never used any other hardware apart from Technics record players.. it's the staple and the only gear in every club we've ever played at.. why try anything else?