Our five must-see Emma Stone movies
La La Land has certainly been the talk of the town the last few weeks, with its quirky, original screenplay and uplifting melodies.
The film was nominated for a whopping 14 Oscars at this year's Academy Awards, including Best Motion Picture of the Year, and Best Performance for both Ryan Gosling and Emma Stone. It also raked in a record-breaking seven Golden Globe awards!
The film definitely made us swoon, but nothing more so than Emma Stone's heartfelt performance. When she belted out 'Audition (The Fools Who Dream)' with such sincerity, we harbored a new-found respect for the Broadway actress. It seems others felt the same, and she has collected no less than 14 awards for La La Land alone (to say nothing of her nominations).
In honour of all this, we rediscovered five of Emma's most memorable performances, ranging from teen rom-coms to black comedy.
Magic in the Moonlight (2014)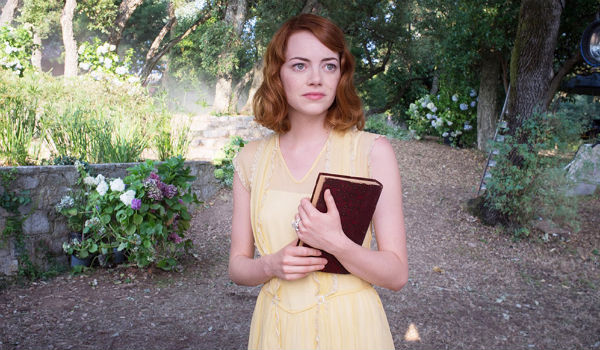 In this whimsical romantic-comedy, Emma plays a clairvoyant and mystic called Sophie. Emma effortlessly channels Sophie's confidence and charm to sweep the rational, skeptical Stanley (Colin Firth) off his feet, and she does so in the most hilariously ethereal way possible.
The Help (2011)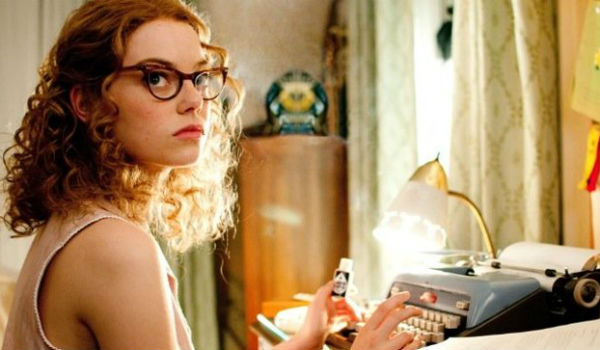 The highly-acclaimed film The Help nails some very important issues in being set in the Civil Rights era in Jackson, Mississippi. Emma manages to make the sensitivity and empathy of her character, Skeeter, wonderfully believable. If you haven't already, watch this one pronto.
Crazy, Stupid Love (2011)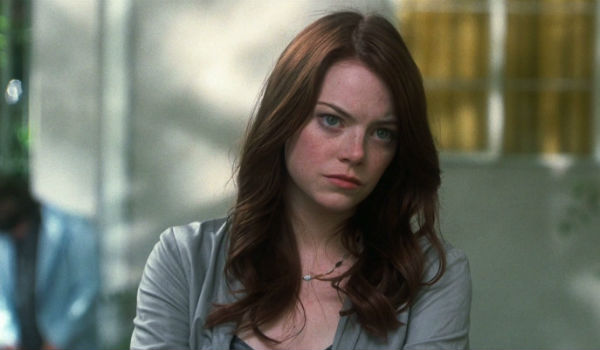 This is another film where Emma stars alongside everyone's favourite heartthrob, Ryan Gosling, so naturally we were on board from the get-go. On the surface, Emma's character, Hannah (or Nana), is a love interest, but her down-to-earth, subtly sexy performance elevates the film hugely.
Birdman or The Unexpected Virtue of Ignorance (2014)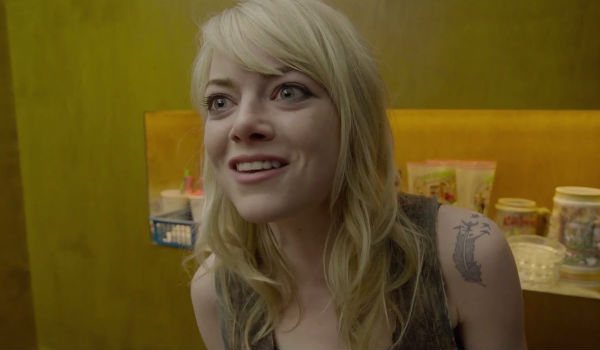 This was the movie that made many people realise how versatile Emma can really be. She plays Sam, a recovering drug addict, all wide-eyed and passionate. For a look at Emma's dark side, this underground film is a must-see!
Easy A (2010)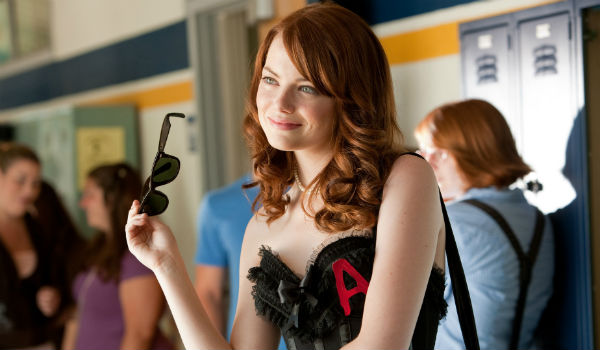 We couldn't have discussed Emma Stone movies without looking at Easy A. The witty, intelligent and confident Olive is played so refreshingly by Emma in a high school love story. She makes the movie in every sense and it sure is a goodie!
Image credit: cinemablend.com
Feature image credit: Getty images