Miley Cyrus and Liam Hemsworth split just seven months after tying the knot
If your weekend was anything like mine, it involved over eating and watching The Last Song on loop in an attempt to cope with the devastation that was Miley Cyrus and Liam Hemsworth confirming their split yesterday. Unfortunately we must acknowledge that love is dead again.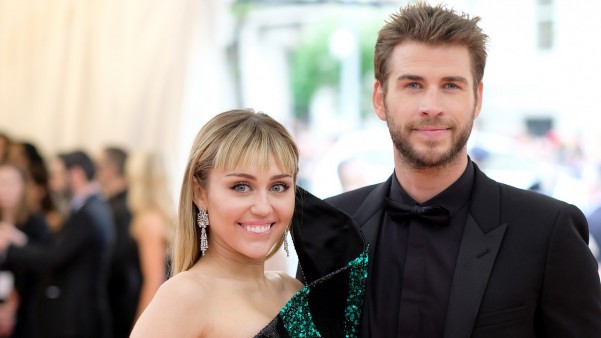 Cyrus and Hemsworth were notoriously on again off again for ten years after meeting on the set of The Last Song. The couple have called it quits just seven months after tying the knot.
A rep for Miley confirmed the news to PEOPLE in a statement. "[Miley and Liam are] ever-evolving, changing as partners and individuals, they have decided this is what's best while they both focus on themselves and careers. They still remain dedicated parents to all of their animals they share while lovingly taking this time apart. Please respect their process and privacy."
Cyrus has said previously she is queer and pansexual and earlier this month, in an interview with Elle magazine, described her relationship with the Australian star as "unique".
"I'm in a hetero relationship," Cyrus said, "but I still am very sexually attracted to women. I made a partner decision. This is the person I feel has my back the most. I definitely don't fit into a stereotypical wife role. I don't even like that word."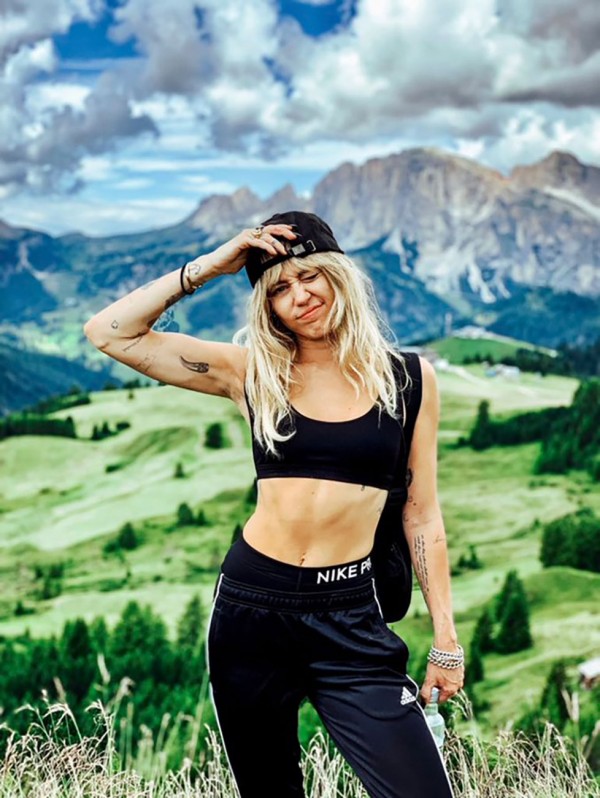 Miley posted a series of instagram photos looking absolutely ripped while hiking mountains. Her cryptic captions appear to be some airy nonsense about the ways of nature. After analysis the post hides passive aggressive lines such as. "Don't fight evolution, because you will never win", "change is inevitable" and "I was taught to respect the planet and its process and I am committed to doing the same with my own... "
If the break up alone wasn't news enough, Cyrus has been spotted locking lips with Brody Jenner's ex Kaitlynn Carter while on an Italian vacation. Because as we all know the best way to get over someone is to get under someone else. To add even more drama to the mix Brody Jenner left a thirsty comment on a photo of the pair captioned "Rock the boat, don't rock the boat baby" saying "Hot girl summer."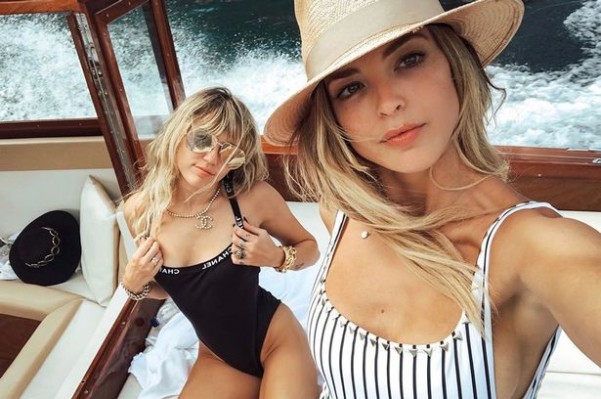 Brody Jenner captioned a post "Don't let yesterday take up too much of today." In which he responded to a comment on a picture of his own saying "Watch out, pics of Liam and I holding hands on the beach coming coon." Miley chimed in saying "Go take a nap in your truck and cool off." There are (SO MANY) questions that need to be answered.