Met Gala moments you may have missed
The Met Gala is the event of the year that gives celebrities an excuse to dress outlandishly, act unusually and provide the world's media with enough crazy antics to last us a good few months. Amidst the fashion fanfare and art overload, it can be easy for a few of the most memorable happenings to slip through the cracks of public view. Luckily, we've devised a definitive list:
A Proposal:
The Met Gala red carpet is the site of slips, trips and public declarations of love. Rapper, 2 Chainz, popped the important question to his longtime girlfriend, Kesha Ward. Thankfully she said yes. The couple have three children together, and have already been engaged. 2 Chainz also proposed at the 2013 BET Awards, but they have yet to proceed with the wedding. The Met Gala has witnessed another famous engagement: that of Trump and Melania, in 2004.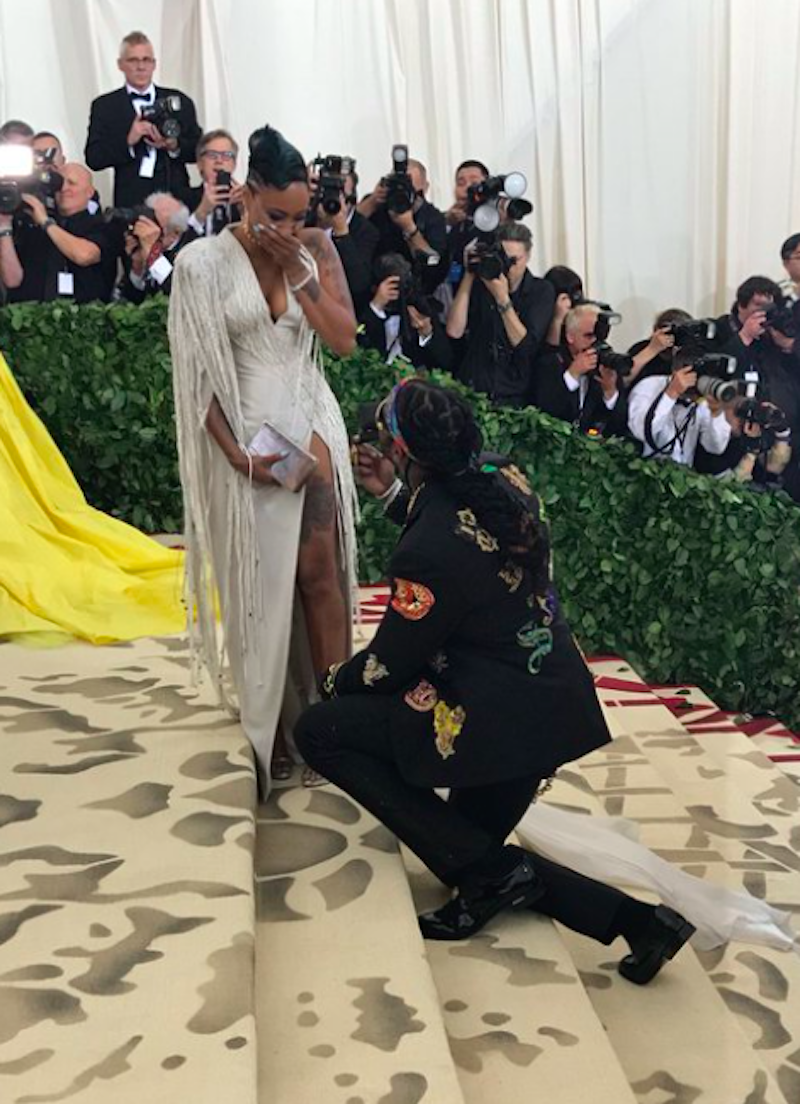 Couple Announcements:
While the world had a serious inkling that Riverdale's Lili Reinhart and Cole Sprouse were a couple (note the holiday snaps, airport sightings and undisputed papp-shots of the couple kissing in Paris), they're Met Gala debut still gave us all a little excitement.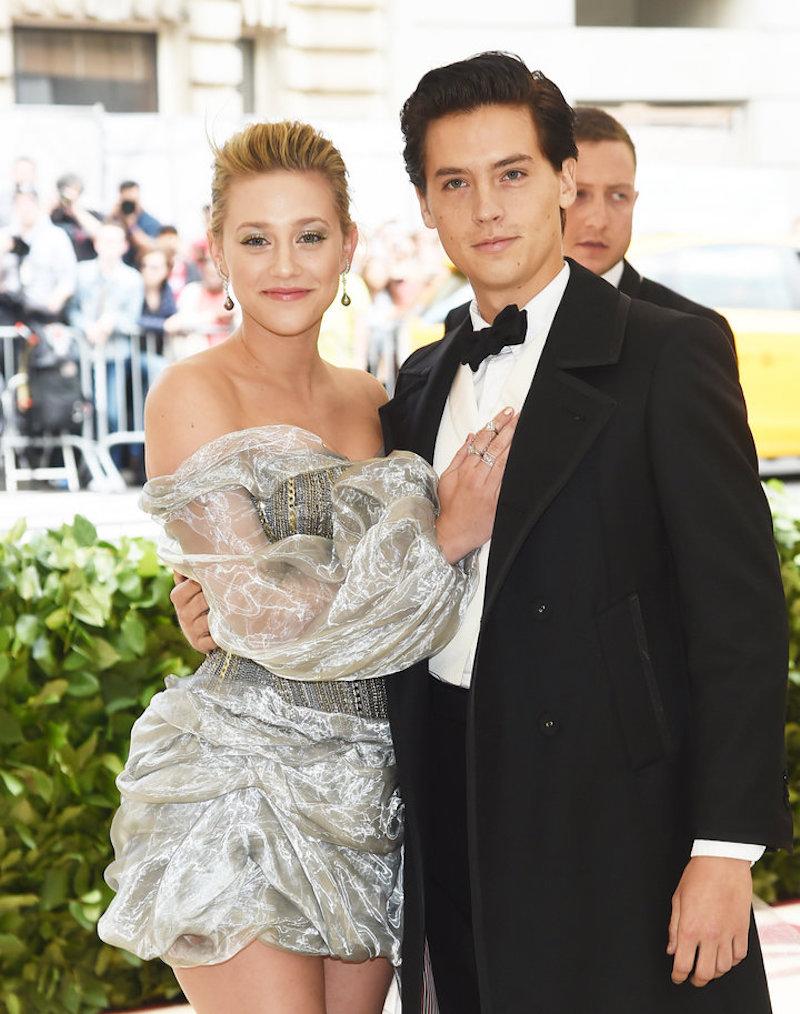 The red carpet debut of Elon Musk and Grimes, did have us a little surprised however. The unlikely couple left many confused, as their worlds and fan bases could not be more different. Grimes is a musician-producer, known for her edgy music, counter-culture ethos and general anti-capitalist beliefs. Her art has inspired a new wave of electronic pop and synth music. Elon Musk, the man behind Tesla, apparently became interested in Grimes after he wanted to tweet about an artificial-intelligence pun, and discovered she had already done so. And thus, an unusual romance was born.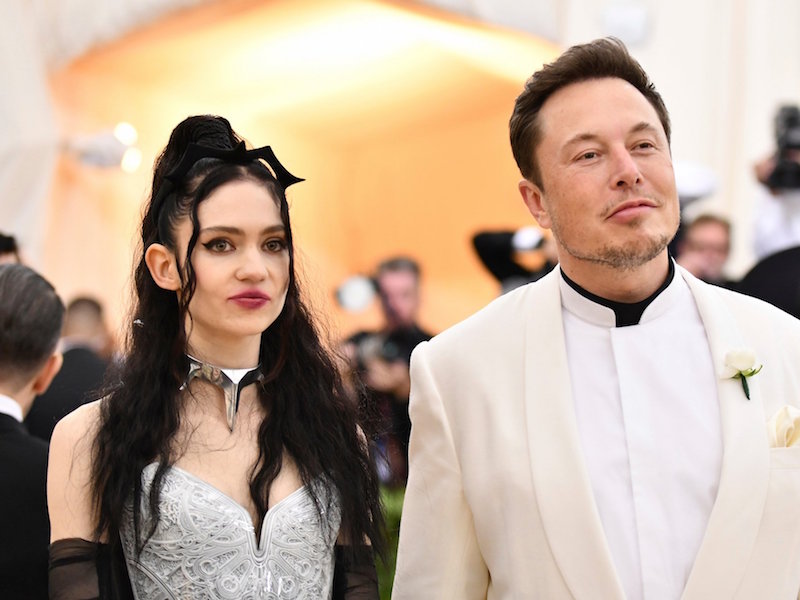 Amal's Pant-Dress:
While being one of our favourite looks from the evening, Amal Clooney's ensemble also happened to be by a young emerging designer, Richard Quinn. From championing international human rights, to encouraging young designers on the world stage, Amal has quickly become an icon. Quinn's London Fashion Week show resulted in unprecedented international coverage, after the Queen attended and sat in the front row. Amal's look was a custom-made design, perfect for the event's co-chair. Quinn spoke with Harpers Bazaar about the look, stating that Amal's "decision to wear trousers was her way of depicting female empowerment and modern religion by referencing the stringent oppression that women faced."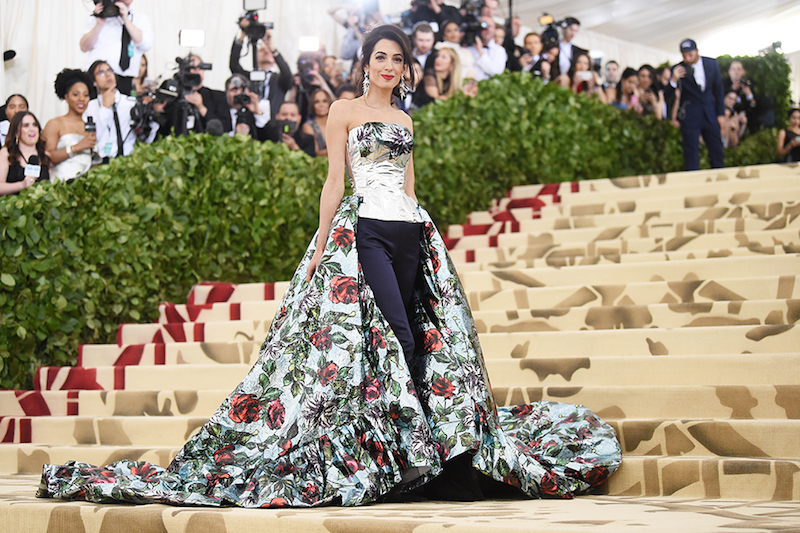 Lena Waithe's LGBTQ+ statement:
Waithe made a clear statement on the steps of the Met, as she arrived draped in a rainbow. The colourful flag was worn as a cape, and is a symbol for the LGBTQ+ community. Waithe's ensemble was a necessary political statement about the current status of LGBTQ+ rights.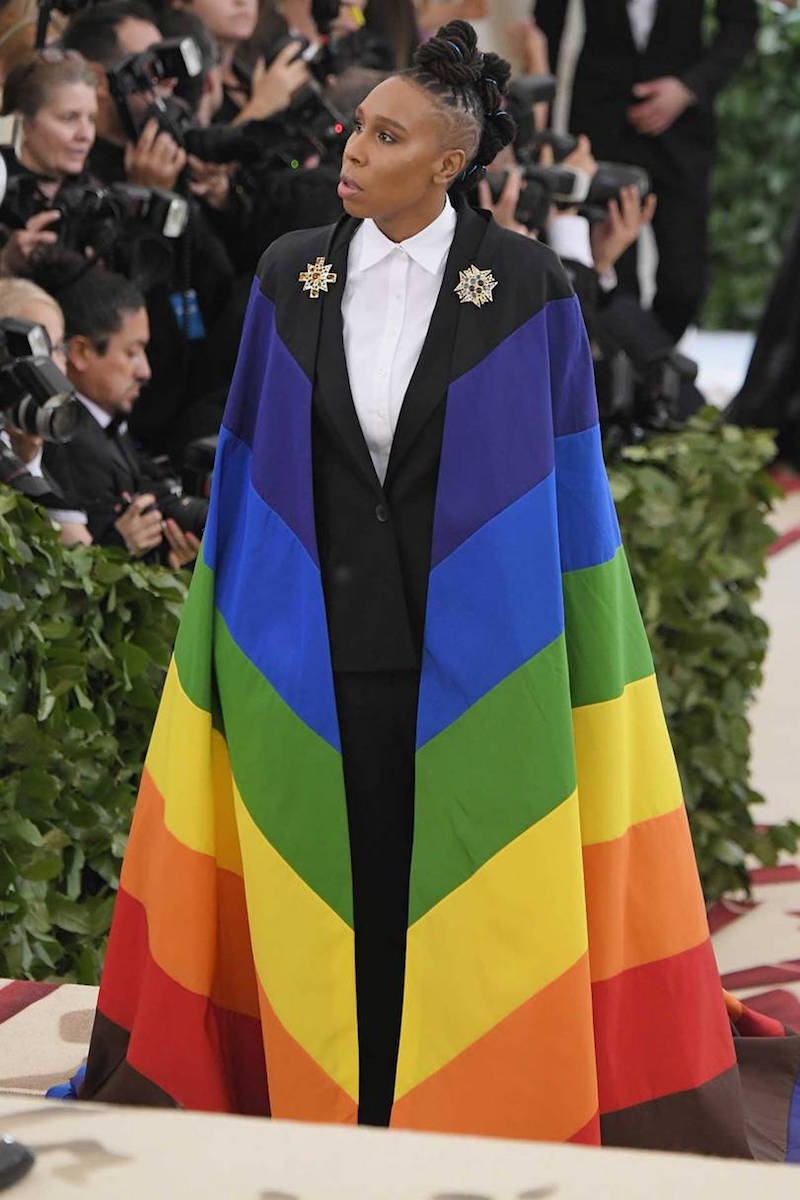 Madonna's Performance:
In fitting with the religious, Heavenly Bodies theme, it seems right that the Madonna would provide a performance. Following the event's dinner, guests were privy to a surprise performance, as only Madonna can. Draped in spiritual meaning and representing divine intervention, Madonna began her Met takeover with "Like A Prayer", to the sounds of church bells and a singing choir of monks.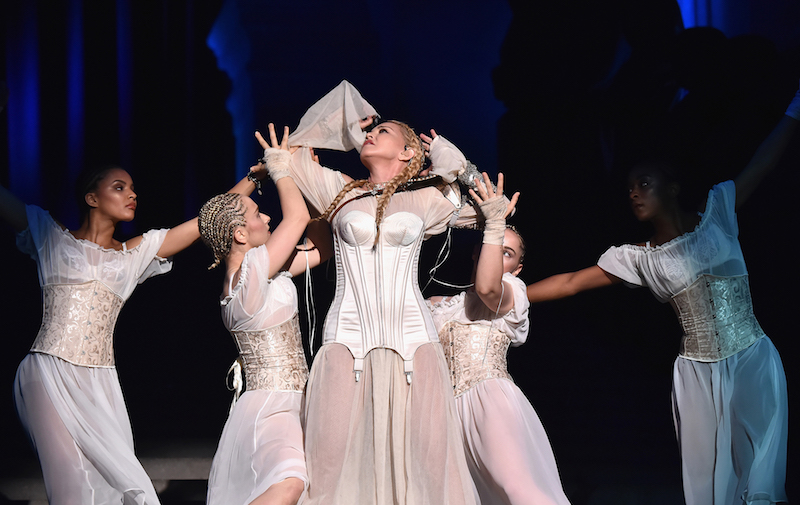 (Imagery by The Met, Vogue, Business Insider, Huffington Post, Time, Cosmopolitan, CNN)