How to help those affected by the Australian bushfires if you're feeling helpless
While Australia continues to burn, thousands are losing their homes, even more are being displaced and, devastatingly, the death toll continues to rise with dozens more missing.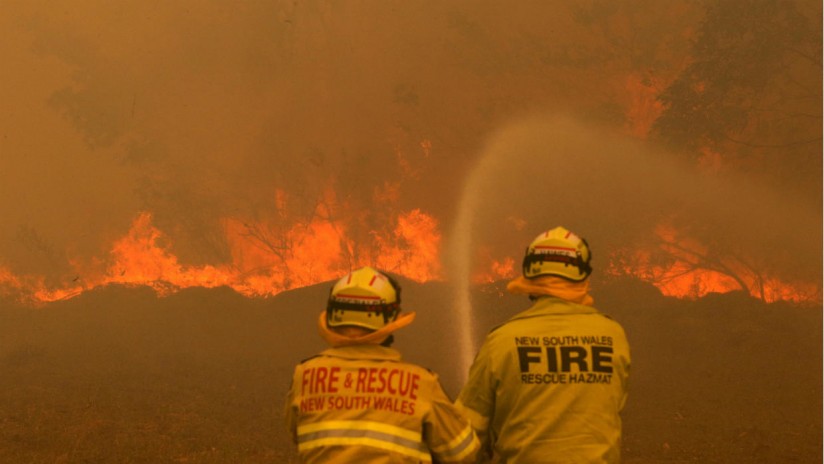 In addition, it is estimated that more than half a billion animals have been killed in the inferno, including 8000 koalas.
To make matters worse, they are nowhere near being out of the danger zone just yet. If you're feeling helpless, here are a few ways you can help…
From anywhere…
Donate
Donations to the Rural Fire Service directly benefit the volunteer firefighters risking their lives to tackle the blaze, and you can donate at this link.
The Australian Red Cross is helping to support those affected by the bushfires, including providing psychosocial support for people. It is also registering nearly 15000 people to be reconnected with their families, though it's Register. Find. Reunite service here. Every little bit counts, so add your donation here.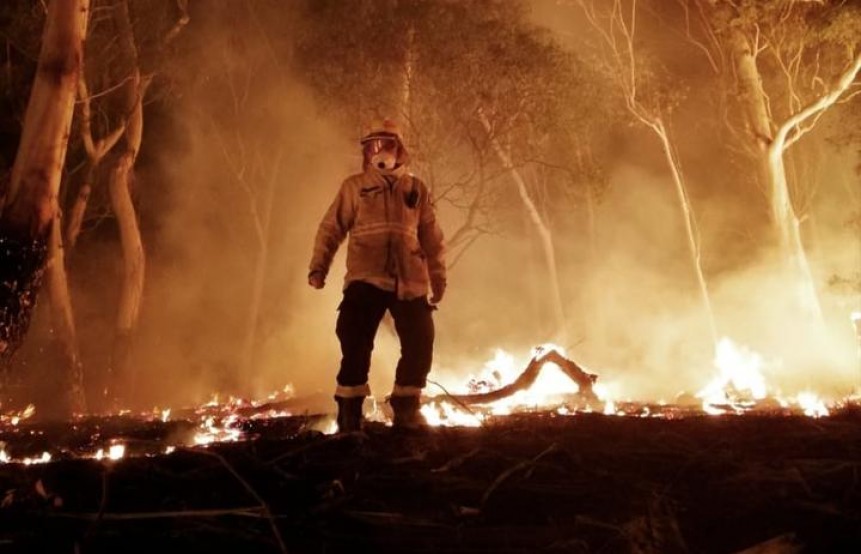 The Salvation Army is also supporting people and communities affected by the fires, including financial assistance and housing support. You can help them keep doing that by donating here.
The wildlife also needs our help, and due to the drought prior to the bushfires, WIRES are busier than ever before. You can help rescue injured, sick and orphaned wildlife by donating to their emergency fund here.
Support businesses with donating initiatives
'ALL IN' - Australian Retail x Red Cross
Today 30 of Australia's leading retailers who have a combined network of 1,000 stores are joining together to provide 100% of profits to the Australian Red Cross Disaster Relief and Recovery Fund.
"The size and scale of these fires in many parts of Australia is unprecedented. But so is the incredible wave of support we've seen from people and businesses around the country and overseas" said Belinda Dimovski, Head of Engagement and Support at Australian Red Cross.
"The funds raised will ensure our trained staff and volunteers can continue to be there for the long-haul, helping people take a deep breath, take stock of their losses, and slowly but surely get back on their feet.
We'll also be giving out emergency grants to help people cover essential costs as they start to rebuild."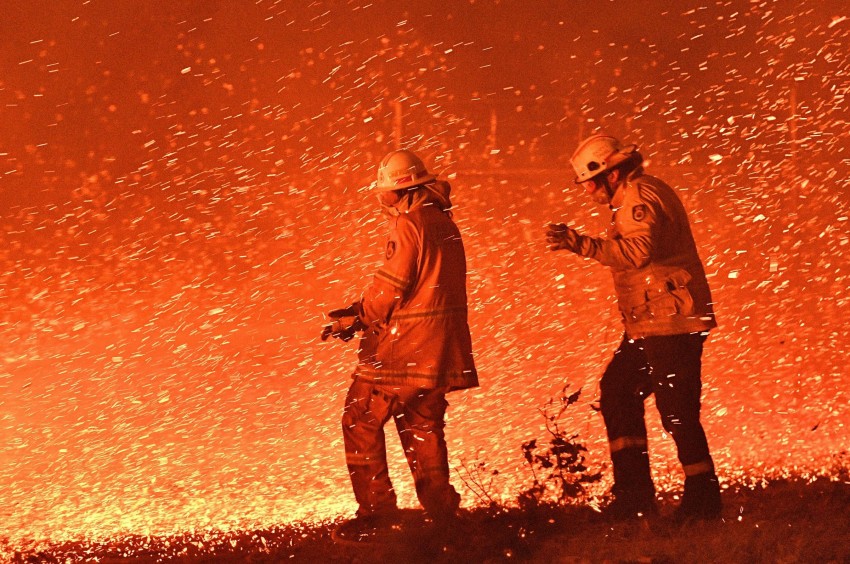 These are the retailers that are taking part: Abrand, Afterpay, Ben Sherman, Brixton, Cue, Dr Denim, Farage, General Pants Co., Globe, Hush Puppies, Lacoste, Lee, Levi's, Local Supply, Misfit, M.J. Bale, Nautica, Neuw, Nudie Jeans, Okanui, Rodd & Gunn, Rolla's Jeans, Speedo, Stussy, The Iconic, The North Face, True Alliance, UGG, Veronika Maine, W.M. Ritchie Australia, Wrangler, XLarge.
Donations can also be made in-store and online at checkout. Get involved and make a purchase from retailers such as General Pants Co. today.
ASB Classic
The ASB Classic are putting the 'Best Seats in the House' up for auction to support the Australian Bushfire Relief. The tickets will be auctioned on a special Trade Me page, with all proceeds going towards the Australian Red Cross.
"It is heartbreaking to see the devastation the bushfires are causing to our friends in Australia. We wanted to give the tennis community an opportunity to help do our part. We will be working with ASB and our other sponsors, the WTA and ATP, and all of the players competing in the event to raise as much as we can to help this tragedy" said Tournament Director, Karl Budge.
Auction items will be listed at www.trade.me/asbclassic with the Best Seats in the House, including a range of signed merchandise and exclusive experiences.
Head of Community and Sponsorship Mark Graham added "Over the past few months we've seen the harm caused by the fires in Australia, and the continuing work by a huge number of incredible people to try and get them under control. We're pleased that we can help support fundraising efforts through the ASB Classic."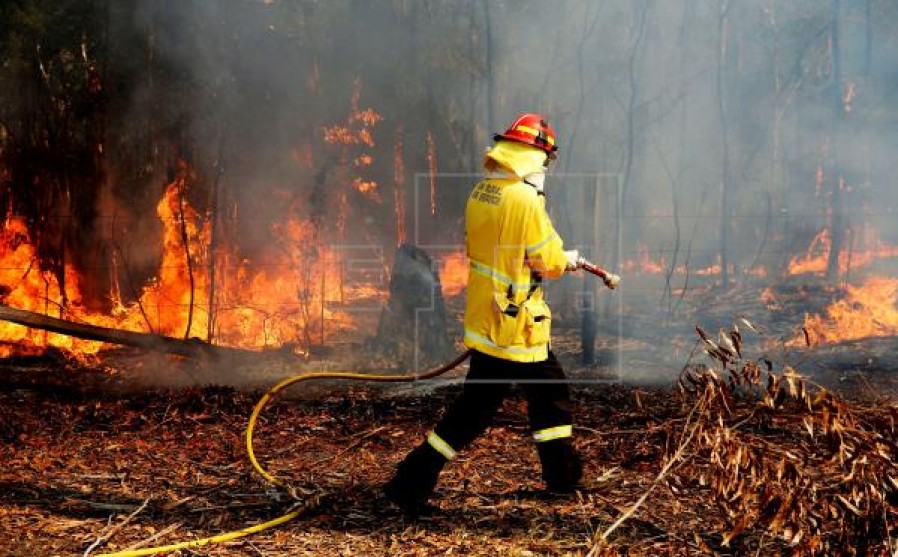 If you're in the area…
Leave out bowls of water for wildlife
Animals and birds who are escaping the fires are thirsty and may not have access to clean water. Leaving bowls of water out can assist, try and put sticks or bowls on one side so smaller animals can escape if they fall in.
Other tips from WIRES include: "draping something over the edge of your pool as well as putting bricks on pool steps so wildlife can climb out; keeping a cardboard box and towel in your car in case you come across injured wildlife; and if you do come across a burnt animal, wrap it loosely – ideally in 100% cotton fabric. Do not attempt to feed it, but put it in a ventilated box and either wait for a rescuer or transport it to the nearest vet."
Register for findabed.info
Find A Bed is a service set up to assist those displaced by the crises by putting people in need of a bed in contact with those who have a spare one. You can register here.
Check on your neighbours
If you're in the surrounding areas now is the time to walk down the road, knock on the door and ask if they need anything. From food to a chat, these small acts can make all the difference. Poor air quality can affect the elderly and asthmatic, so even if you're not in the bushfire zone, your neighbours may still be at risk.