Full circle: In conversation with Benjamin Erren
With a penchant for the unique and storied, Benjamin Erren, Head of Decorative Arts and Auctioneer at New Zealand's premier auction house, Webb's, was always destined for a career centered on all things enduring.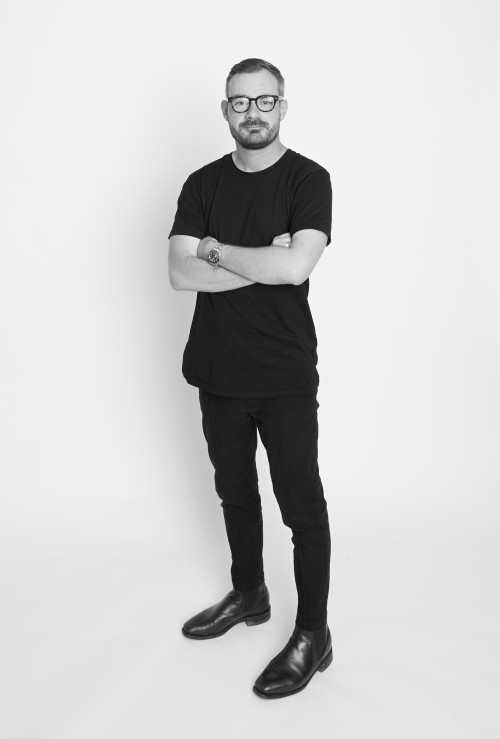 Ben cut his teeth interning at Webb's in the mid-noughties before spending a decade out on his own sourcing and selling vintage design, both locally and internationally. Returning to Webb's in 2018 with a wealth of experience and a newfound appreciation for circularity, Ben took up his current post and led the auction house through a period of explosive growth in which his vision of targeting the ever-illusive millennial shopper was realised. For Ben, the benefits of buying at auction are obvious, with the sourcing expert having always been drawn to the storytelling that comes with pre-loved wares. Remix sat down with the veteran antiquer to discuss his passion for the unique, the changing circular goods landscape, and the all-consuming adrenaline rush that comes with buying - and selling - at auction.
Webb's is a cornerstone of auction culture in New Zealand, how did it all begin?
Webb's history dates back to 1976 when our founder, Peter Webb, opened Webb's as a contemporary art gallery. Peter was the first in New Zealand to introduce art auctions, and they were so well-received that the business gradually became a full time auction house. Over time, we've diversified our offering and are now the leading auction house in the country.
We've heard you wear a few hats at Webb's, what's your role within the business?
I'm the Head of Decorative Arts and also one of the auctioneers for the company. I originally interned with Webb's over 10 years ago, and the excitement and pace of an auction house remained a constant pull for me. I came back from overseas in 2018 and have since worked with the team to change the perception of what a 21st century auction house is in New Zealand - and to continue the pioneering legacy Peter Webb established in 1976.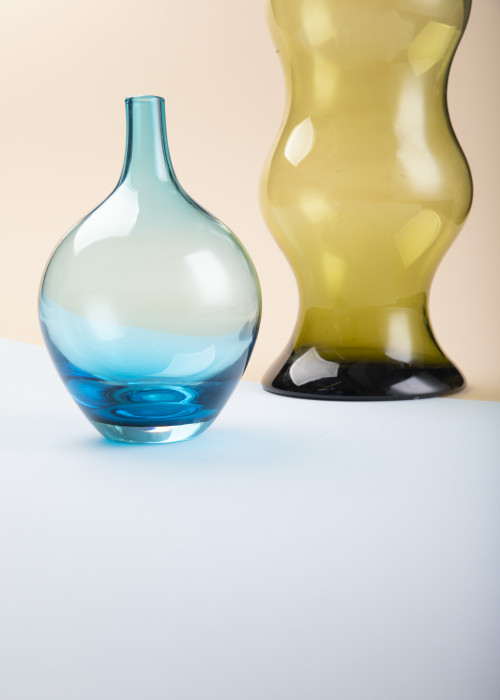 'Decorative Arts' seems to cover multiple areas of design, can you explain what the term encompasses?
The Decorative Arts department has an enormous scope, covering everything from mid century and modern design, through to art glass and studio ceramics, antiquities, and material culture.
How did you get into the industry?
I spent years sourcing vintage and modern design both in New Zealand and overseas, where I learnt everything about buying and selling pre-loved goods. Through my career, I've developed a real reverence for giving things a second life and promoting circularity and a more sustainable furniture market.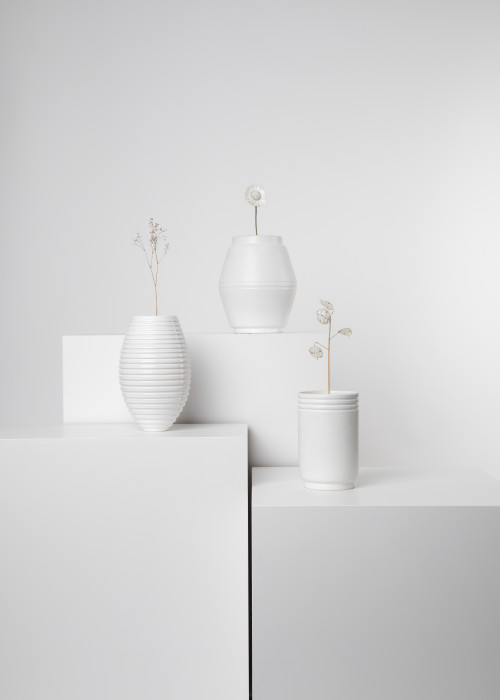 When it comes to auctioneering, what's the best part of the job?
Getting up on the podium to call an auction is a buzz unlike anything else, there's moments before the auction when you look at the full sale room and get an immense adrenaline rush (always with headphones on – Action Bronson is my go to pre-auction playlist). Standing in front of hundreds of people selling, there's no hiding, you simply have to take the nerves, lean into it, and get to work.
The auction landscape has historically been associated with opulence and austerity, how has this changed in recent times?
We've worked hard at Webb's to change people's perception of what an auction is. Design doesn't have to be expensive, and introducing new people to the auction market by continuing to establish a formidable digital presence is at the core of where I see the department heading - breaking the stereotype that you have to spend thousands at auction.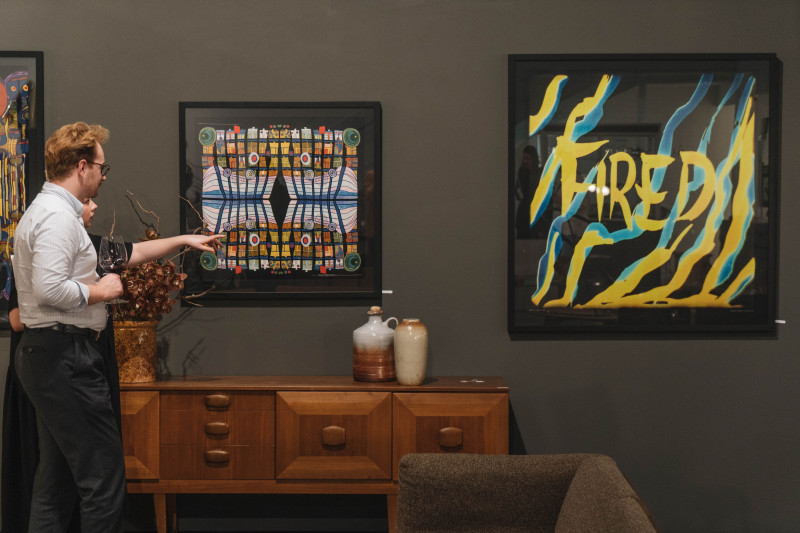 We know each auction is different (which is all part of the fun!), but generally, what can buyers expect to find at Webb's?
In short, anything and everything. Art and furniture are a big focus for us, but we also specialise in jewels, cars and motorcycles, fine wines & whiskies - and much more. Decorative Art auctions are an amazing way to furnish your home with pieces you can't find elsewhere. You can pick up anything from colourful Scandinavian art glass to 1960's Italian lamps, form and function-rich mid-century furniture to pre-loved studio ceramics at accessible prices, investment pieces, and everything in between. And irrespective of what catches your eye, you're guaranteed something truly unique.
What are the benefits of buying at auction?
There are countless benefits, but one of the obvious draw cards is the excitement of the auction process! Buying at auction is also a sustainable way to shop. You can buy in good conscience without compromising on quality or style. Adding to each item's provenance means good pieces don't go to waste and can be enjoyed for years to come. It's kind to the environment, and your wallet. A wide scope of price points makes auctions accessible to anyone. With an ever-changing curation of quality consignments, there's something for every budget and style. You can spend $100, or you can spend $10,000 and you'll be taking home a quality piece either way. Each auction presents a new offering - no two catalogues are the same, and many good designer pieces are hitting the secondary market for the first time. You can get something totally unique, whether it's an out-of-production Backhouse sofa or a rare piece of New Zealand ceramics.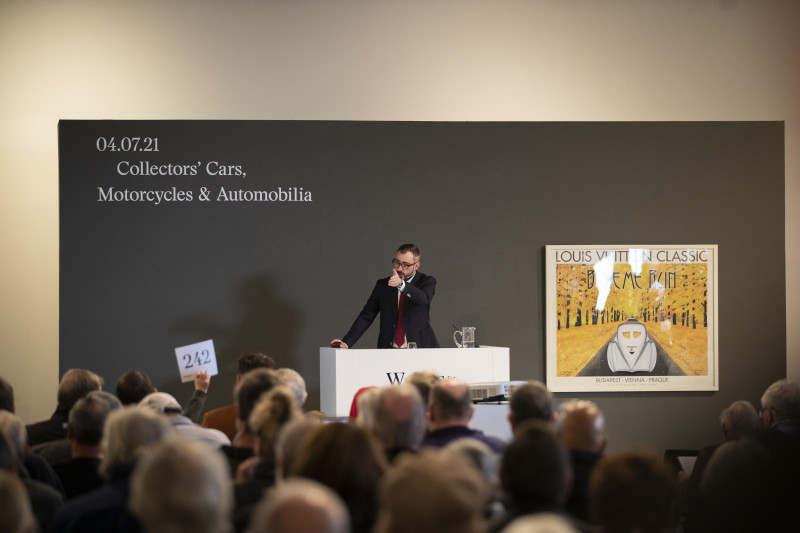 Any top tips on how to bid at an auction for a novice?
At Webb's, the process to bid, buy, and collect is really simple - and it can all be done either online or in-person. Simply browse our catalogue, attend a viewing, request a condition report, place your bid, and make your payment - et voilà - the item is yours.
Lastly, stepping onto the other side of the podium, what's your favourite part of buying at auction yourself?
The fact that each piece comes with a history. No matter what you choose, you'll be adding your part to that piece's story.