Catching up with RIIKI REID
With no shortage of musical talent on our shores, Kiwis are spoiled for choice when it comes to homegrown hits. Luckily for us, our liked song list on Spotify just got that much bigger thanks to local singer, songwriter and producer Riiki Reid. We sat down with the Wellington-born artist to discuss her latest EP, her favourite summer fit and why surrounding yourself with a team of uplifting, inspiring and supportive people is the only way to success.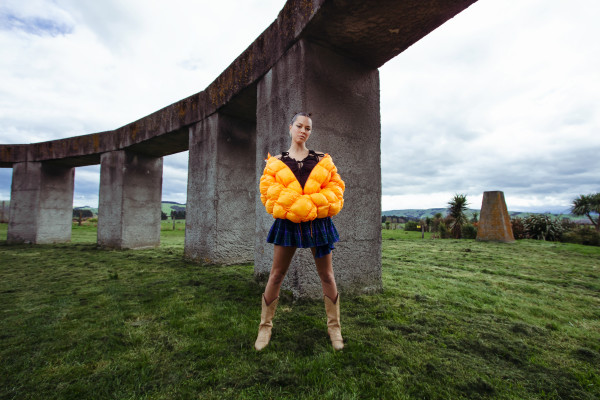 Congrats on your new EP Crash and Collide, how would you describe this project?
Thank you so much! You can expect a lot of energy, a lot of exhilaration, a lot of dancing and a slightly European early 2000s dance electronic vibe. At the same time, you can also expect a lot of emotion too. I think it's an absolute level up from anything else I've ever done. It also feels like it's a very summer-suited EP which feels really nice going into this time of year.
This is the Summer Edition of Remix, what's your favourite thing about summer?
I love love love the beach and the general level of chillness and happy vibes everyone is on during summer. Being with my fav people and family near the ocean is probably the highlight of every year for me. Ice creams at the beach, fish and chips, walking around in bikinis and smelling like coco butter… The best.
You have taken the Kiwi music world by storm this year! How does it feel to now be a household name?
No way! I appreciate hearing that. I honestly don't feel like I've reached any sort of level yet to be a household name, it's definitely not something I think about or think of myself as until I do meet someone who knows exactly who I am. It is always such an exchange which reminds me that maybe some people do listen to my music and recognise me. That's a weird feeling. But it is also the most humbling feeling and motivating reminder that I am on the right path.
Do you have any summer shows lined up?
I have one summer show on this side of the year. I will be supporting Six60 on December 10th down in Christchurch, which I think will provide the ultimate summer musical vibes everyone loves here in NZ. Possibly more to expect from me in summer 2023 so stay tuned!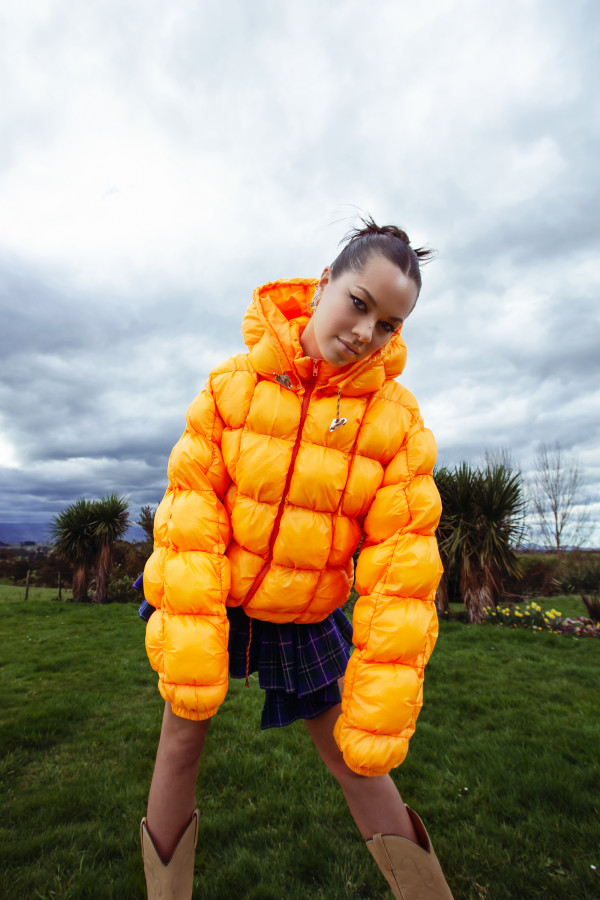 As a woman in the music industry, what advice would you give to other young women starting their journey?
No matter what field you're in, surround yourself with people who uplift you, inspire you, ground you and believe in your vision and don't want to change it, but instead help you grow it. The team around you is so important and there are so many horror stories out there for women in the industry. Your team are some of your closest friends, they are the people you should trust like family, and when you find those connections organically then it is the best feeling in the world! A big part of why this is so important to me is because at the centre of everything, I want this career path I'm on to be fun and filled with life experiences I thought I'd never have. I want those journeys I embark on to be with the people that I love and who matter the most to me. Enjoy the process.
Your style is incredible! What's your go-to summer outfit?
I love fashion so much so this makes me so happy - thank you! My go-to would have to be my Acne Studios Sandals, Studio Seventy bikini with either a little loose mini dress over top or my three-quarter high-waisted denim shorts and a lil crop.
How would you describe your sound?
I would say it is definitely a mix of many genres but also definitely a RIIKI sound. It has an alternative, dance, pop and indie sound throughout it all.
You're also the queen of music videos. Is creating visuals something you're super passionate about?
I think conceptualising music videos is maybe one of my favourite things that comes with this music artist job. I LOVE being in charge of the creative, that is where I truly thrive. So yes, super passionate about being the instigator of the ideas before music videos and all creative.
What's the one song you have on repeat right now?
A song I cannot stop listening to right now is Be Free - Joe Goddard remix, Neil Frances. I think it's because I can feel the summer vibes coming around the corner. Wellington has been so filled with sunshine over the past week, the vibes are providing and the good energies are flowing.
@riikireid