We chat to actor Daniel Gillies about his new Kiwi horror film
Kiwi films aren't usually synonymous with terror, but Coming Home in the Dark is New Zealand's thriller film of the year and it's available to watch now! Directed by James Ashcroft the film explores the tale of a Wellington school teacher forced to confront a brutal act from his past when a pair of ruthless drifters takes him and his family on a nightmare road-trip.
Remix editor Amber caught up with one of the stars Daniel Gillies (previously known for his roles in Vampire Diaries and The Originals), who played one of the villainous drifters. If viewers are anything like our editor, Daniel's portrayal of Mandrake will haunt them for weeks to come.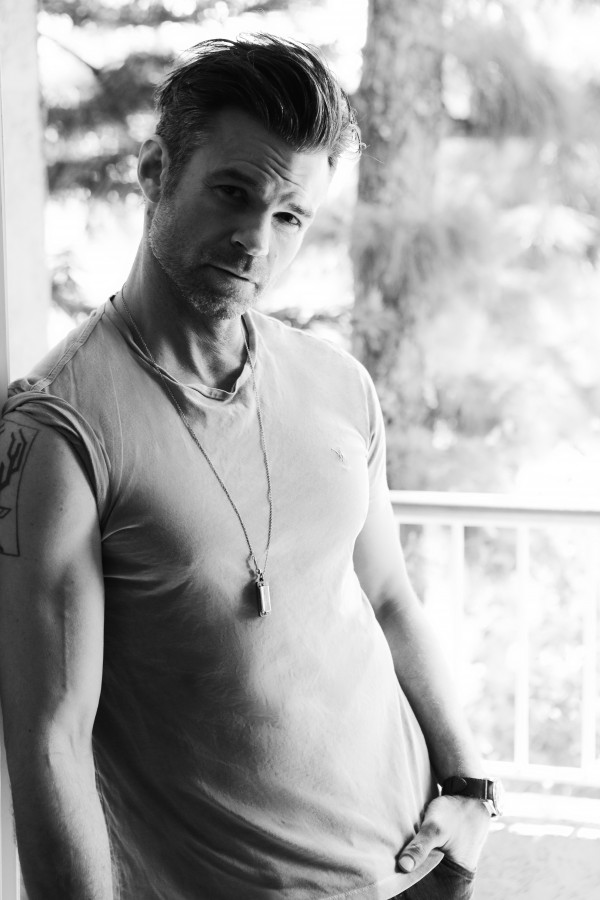 Daniel, congratulations on Coming Home In The Dark. It's absolutely terrifying! Did you love working on this kiwi film back in NZ?
I did! I'd always hoped I could return to New Zealand to do something special and this was that. I also befriended some incredible people.
The storyline - based on Owen Marshall's short story - is harrowing, and based on real life scandal. How did you feel when you first read the script?
I'm not so sure it's actually based on a real life scandal? Perhaps I'm misinformed. This is the first I'm hearing of it? I read the story obviously... but from what I understand, this was purely the child of Owen's brutal imagination. At any rate, I remember reading the script and howling at the pages. Like a long, dark sound that I simply couldn't contain and this was about 15 pages deep. That story is just merciless. Terrifying.
The film has been described as anxiety-drenched and I have to agree, watching it back, is it still possible to be scared - seeing yourself on screen as the villain - or not? Does that anxiety translate to you too?
No - Unfortunately, when you see how the sausage is made....and you're within that process of creation, you're not vulnerable to the complete power of the film. That doesn't mean I can't see if it's resonant or not. You can tell if it works and this movie works.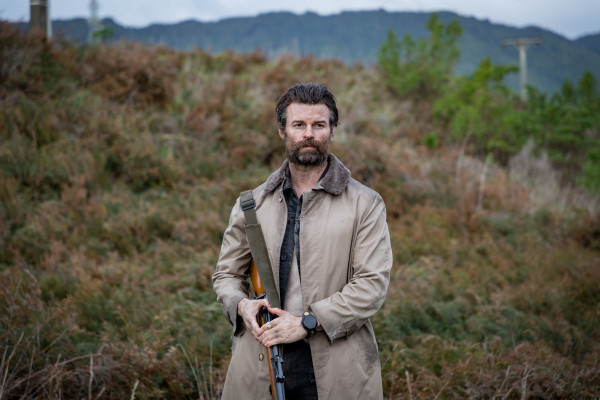 It takes such talent to achieve 'ongoing edge-of-your-seat concern and anxiety in a thriller that also has such an original storyline. What was kiwi director James Ashcroft like to work with on set? Is he just as much the filmic genius I believe him to be?
I don't know about 'genius' - I think James himself would laugh at that description. I think what makes James special, is that he's as skilled as he is, because of how much time and love he's devoted to his craft. Genius' implies some kind of inexplicable divine element - To demystify: James works hard and strives to show his audience something they've never seen. He's a genuine auteur in a world filled with sensationalism and distraction. He's a filmmaker who is incredibly skilled and who only seems to be moving from strength to strength. I love him and I'd do anything he asked. Wait? Does that sound weird? Maybe not everything...
What was a project highlight for you?
Dinners with James, we would discuss the character and the world. He was so accommodating and kind and really respects and loves artists - and his crew! Some directors pretend to love actors and simply don't, we're an inconvenience that they handle. As a consequence, actors often feel guilty. We're made to feel as though our investigation is an ambush upon our directors - burying them in an avalanche of questions and demands. Nothing was too much for James. He threw his arms around it all.
What was it like spending days and nights on end filming out in rural Wellington? She's not the coziest of conditions!
It wasn't cozy, certainly, but those conditions were ideal for the story. It's a hard and ruthless narrative. Those freezing nights gave an element to our respective performances, that you could never get, had the nights been balmy and mild.
The fact it was filmed under 30 days is incredible, that's a testament to the acting too. What was that process like?
Frankly, this is pretty typical for a project of this scale and size. Again, if there was a pressure upon us.... to deliver because of time constraints? That would only add another wonderful ingredient to the texture of the movie.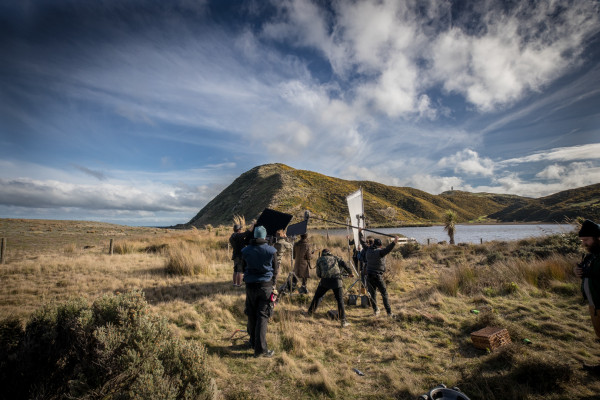 How did you separate yourself from the violence and terror at the end of a day's filming?
Beer and 90 Day Fiancé.
Your role as Mandrake was villainous to say the least, but you're no stranger to villains.
You couldn't compare them. One is a cartoon from a mythical universe and the other is someone you could meet tonight if you took a wrong turn and ended up at a shitty bar.
How did Mandrake compare as a character to say, Elijah from Vampire Diaries/The Originals?
Elijah was not a villain. Truthfully, I didn't regard Mandrake as a villain - he's a product of his circumstances. I never regard any character I play as a villain -- even if that's the device they are for the purposes of the narrative.
How did you first get into acting? What's your earliest memory?
I went to a school in Hamilton with a fairly active theatre program, I'd say I was about 6. I remember loving it immediately.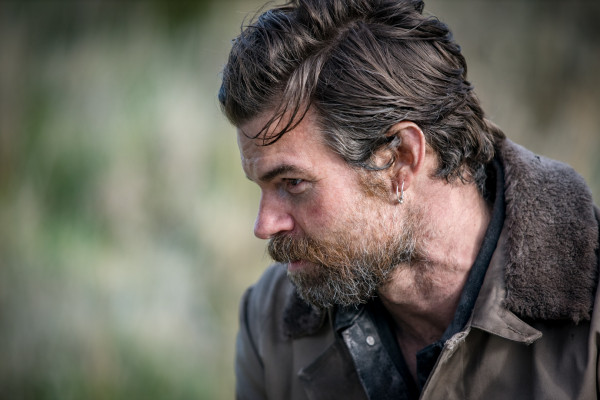 You're splitting your time between NZ and Canada, what's that like amidst the global pandemic?
Right now I'm waiting to hear if I have to quarantine again. I have to leave in a couple of weeks…I quite like the quarantine, weirdly enough. I get a lot of bullshit done that I would otherwise neglect but I do miss LA and home. Honestly, as long as I get plenty of time with my girl, my perfect kids and my animals, I'm a happy guy.
What's next for you? More bad guys?
I'm forbidden to say. I think it'd be a safe gamble to say I'll be another sociopathic piece of shit, though.
New Zealand audiences are able to experience COMING HOME IN THE DARK at home early with a fast-tracked digital release to rent & buy now on Apple TV, Google Play & NZ Film OnDemand.