This new fragrance invites you to live life to the fullest
Switching on your out of office before a holiday, the atmosphere of a live gig after going a year without, even the instant mood-lifting effect of spritzing your favourite scent - these simple pleasures share a common theme: freedom. A new fragrance by Hugo Boss, Boss Alive Eau de Toilette, seeks to encapsulate that feeling in a bottle.
Fronted by muse Emma Roberts, the Boss Alive fragrance perfectly captures the scent of freedom. Begging the question, "What makes you feel ALIVE?", the campaign encourages us to celebrate the small moments of connection, positivity and happiness that lift our spirits, reminding us of the beauty to be found in each and every day.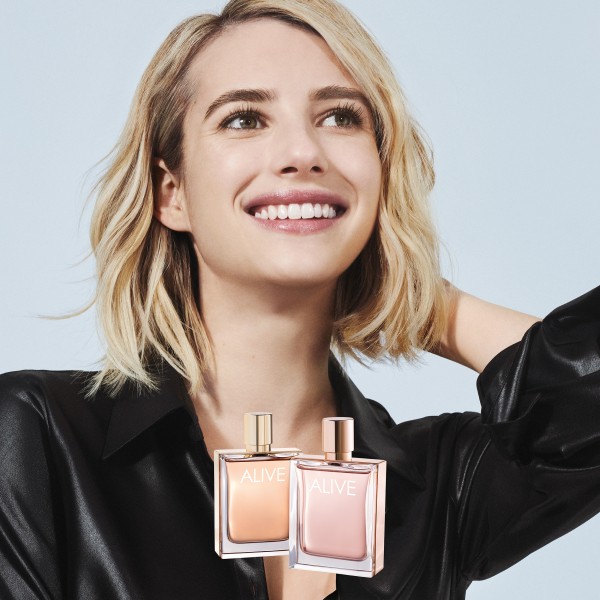 Light-hearted and vibrant, just like Roberts, the fragrance embodies delicate notes, leaving a trail of feminine energy in its midst. Zesty top notes of apple, mandarin and lemon, in addition to the magnolia and jasmine, are contrasted with woody, sage and moss notes.
The smell: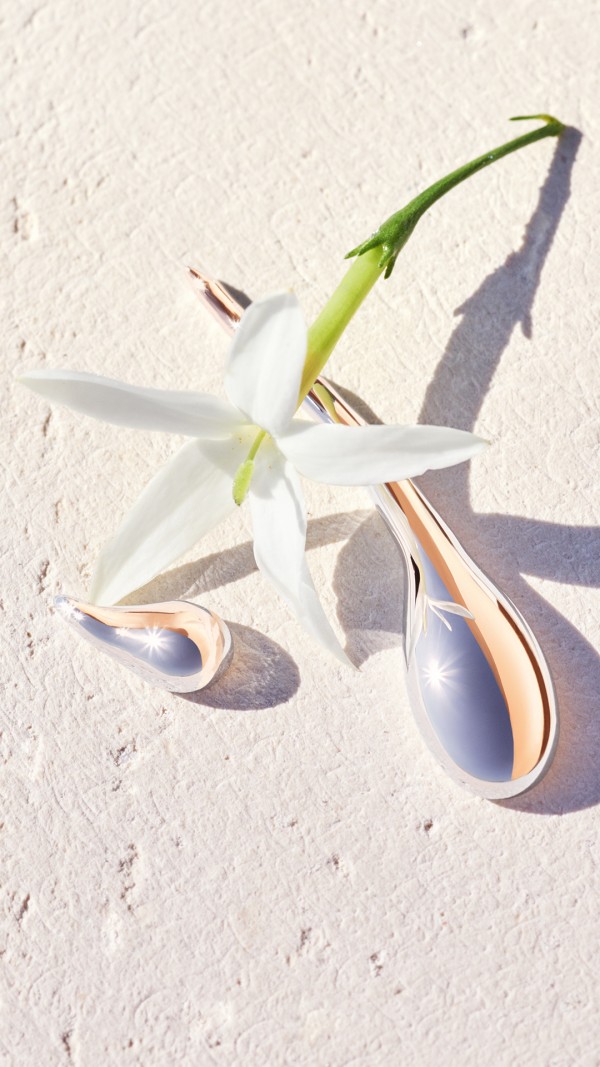 A co-creation of perfumers Marie Salamagne and Honorine Blanc, Boss Alive Eau de Toilette, is a floral-woody scent.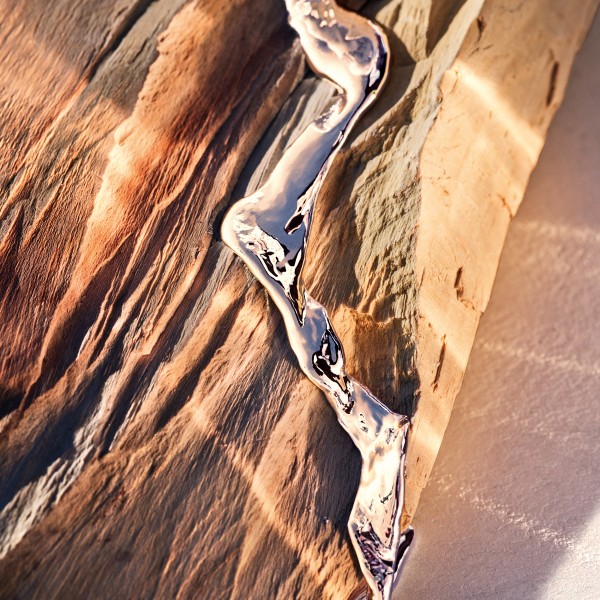 Like taking that first bite into a crisp apple, Boss Alive Eau de Toilette brings a fresh, fruity scent that instantly puts a smile on your dial. Crisp apple top notes are joined by zesty mandarin, lemon, and a magnolia accord, providing that fresh and floral boost.
The beauty of this lush fragrance truly lies in its extroverted, intensely feminine heart. Stop and smell the roses - Damascena Rose to be specific - as well as Sambac Jasmine and exquisite Michelia Yunnanenis (magnolias). Notes of clary sage and moss are blended with elegant sandalwood and cedarwood, for a captivating and enduring scent.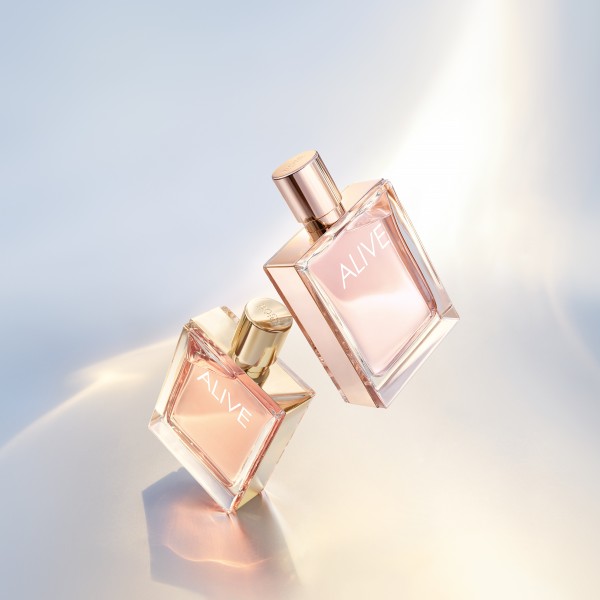 The bottle
No surprises here. Like the brand, the body of the fragrance is simple, understated with a hint of elegance. The architectural perfume flacon, designed by jeweller Amelie Riech, houses a new, lighter pink juice. In true Boss Alive Eau de Toilette, fashion, the rose gold bottle lid is engraved with a subtle "BOSS" logo. With HUGO BOSS, it's all about the finer details.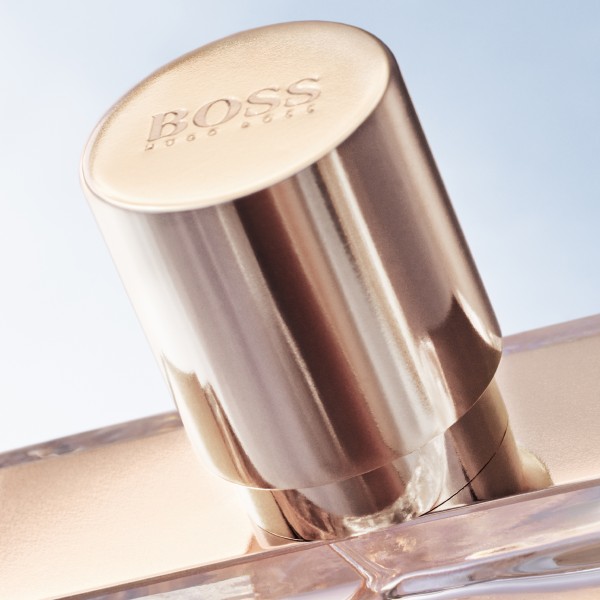 One simple spritz of Boss Alive Eau de Toilette, will linger long on your skin, serving as a gentle reminder to live your life to the fullest - every day. So go on, celebrate life's smallest and simplest of pleasures. Our challenge to you: pause, reflect and be present in the moment today.
Available at Farmers.co.nz.