Social season survival kit: What you need to keep fresh this summer
In our latest issue, which was released during New Zealand Fashion Week, we created a page filled with front row essentials – a little survival kit of our our fave accessories to help fashion goers look their best. The crazy fashion-frenzied week has come to a close for the year but that doesn't mean there's not plenty of events throughout the social season with which these gems will be a must.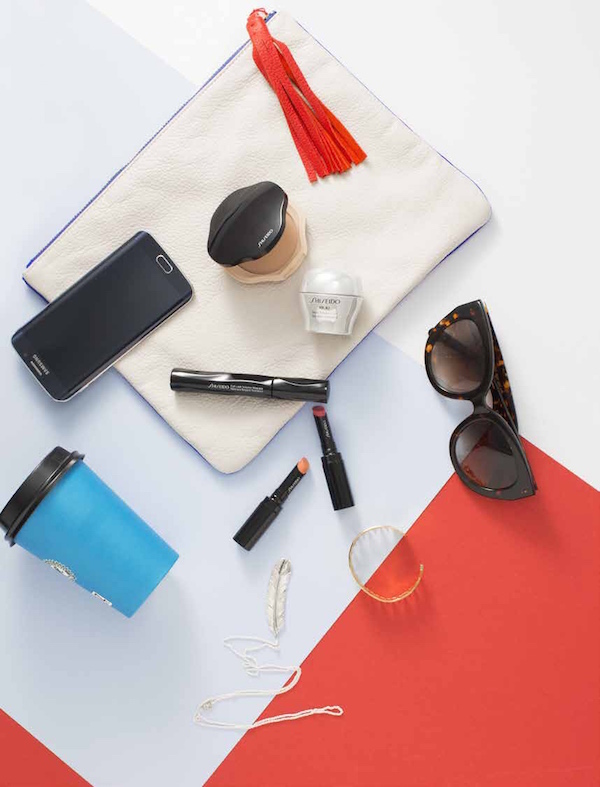 1. Caffeine fix – always essential! 2. Mobile phone - to snap some shots for Instagram. 3. ANDREA MOORE purse – to contain all your bits and bobs. 4. SHISEIDO Sheer and Perfect Compact - A powder compact that evens skin tone and provides a glowing finish that lasts all day. 5. SHISEIDO Multi Solution Gel - Bounce back from beauty emergencies and minimise the appearance of acne, breakouts, dryness and visible pores. 6. ANDREA MOORE shades – not for indoors though, unless you're Anna Wintour! 7. SHISEIDO Full Lash Volume Mascara -A dramatic, flexible volume mascara with a deep black pigment that creates a natural-looking curl with a soft finish. 8. SHISEIDO Veiled Rouge - Long-wearing, super hydrating lipstick that stays put for gorgeous looking lips all day long. 9. ZOE & MORGAN jewellery – for that sparkly touch. Head
here
for more.