Prime, Line & Shine; introducing Shiseido's new breakthrough lip products 
Shiseido's latest lip additions offer you the best of all worlds; vivid colour, moisture and juicy sheen.
Matte lip colours aren't going anywhere, but there's no denying that shiny lips are also enjoying quite the renaissance. Recent times have seen the rise in popularity of oils, the resurgence of lip gloss and the comeback of tinted balms, from all angles, sheen is having a moment - with no end in sight.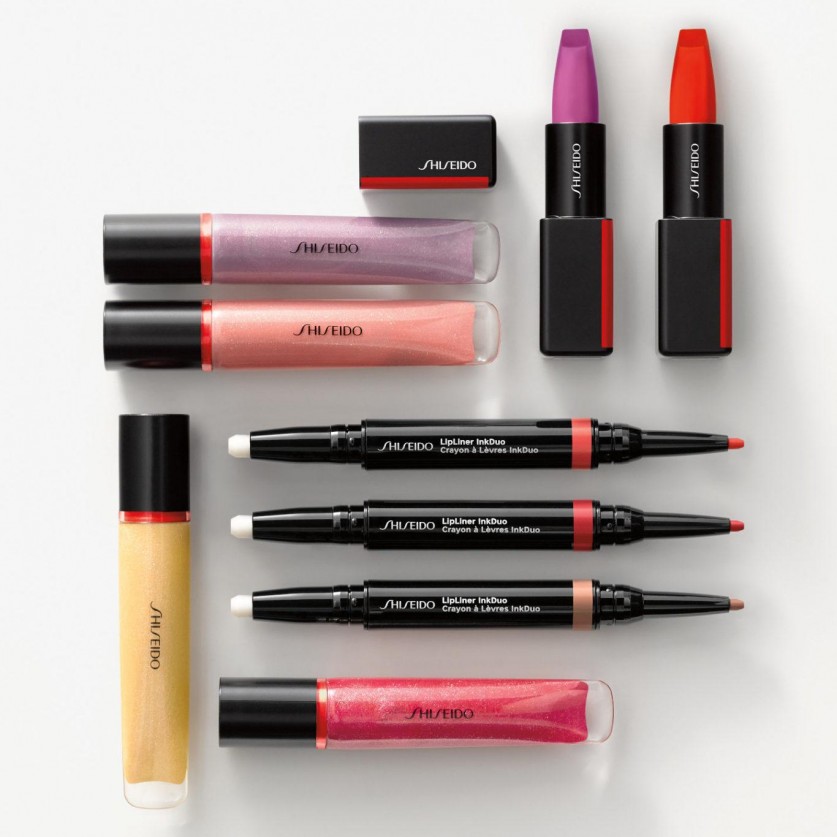 And now, Shiseido are introducing their own new, revolutionary way to get gleaming lips. Whether you're after shiny, juicy colour that's rich and saturated or a creamy, nontransparent gloss with a sheer tint, Shiseido's new colour collection has you covered. Here's a breakdown of what's on offer…


Shiseido Shimmer GelGloss
Harnessing over 145 years of Japanese beauty wisdom, Shiseido's latest gloss offers everything we have come to expect from the cult-beauty brand. It's hard to find a product that offers a glazed shine to match these products, all housed in a sleek tube with an integrated applicator to minimise colour contamination, this formula allows you to drench lips with intense, moisturising shine. Wear this transparent gloss alone or layer it over any Shiseido lipstick to instantly boost colour and shine.


Unlike traditional glosses that use heavy oils and waxes as a base, this breakthrough formula features a unique Dual Gel Complex that fuses an oil-soluble gel with a cushiony silica gel for the perfect combination of comfort and mirror-like shine. "Weightless and intuitively designed, these formulas make a statement and accentuate your personality," says James Boehmer, Global Artistic Director for Shiseido Makeup.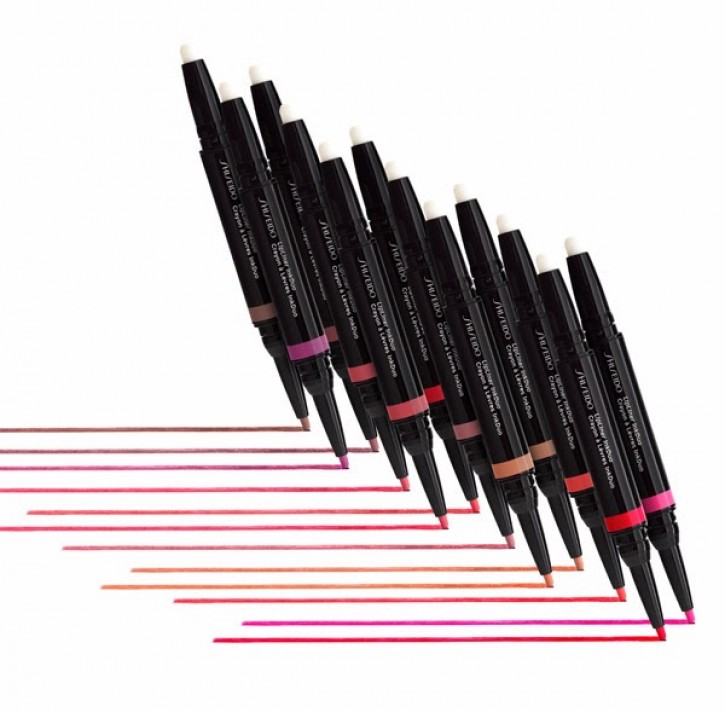 LipLiner InkDuo
This innovative two-in-one tool preps sculps and enhances the lips for long-lasting colour. On one end you have a clear, weightless primer designed to protect and smooth the lips without leaving behind a slippery finish. The other end houses a super-slim pencil that propels and repels without ever having to be sharpened.


"We were very specific about the diameter of the pencil, as we wanted to make filling in the lips just as easy as lining the perimeter," says Boehmer. The featherweight formula glides effortlessly across lips and stays put for eight hours, allowing it to extend the life of any product layered over top.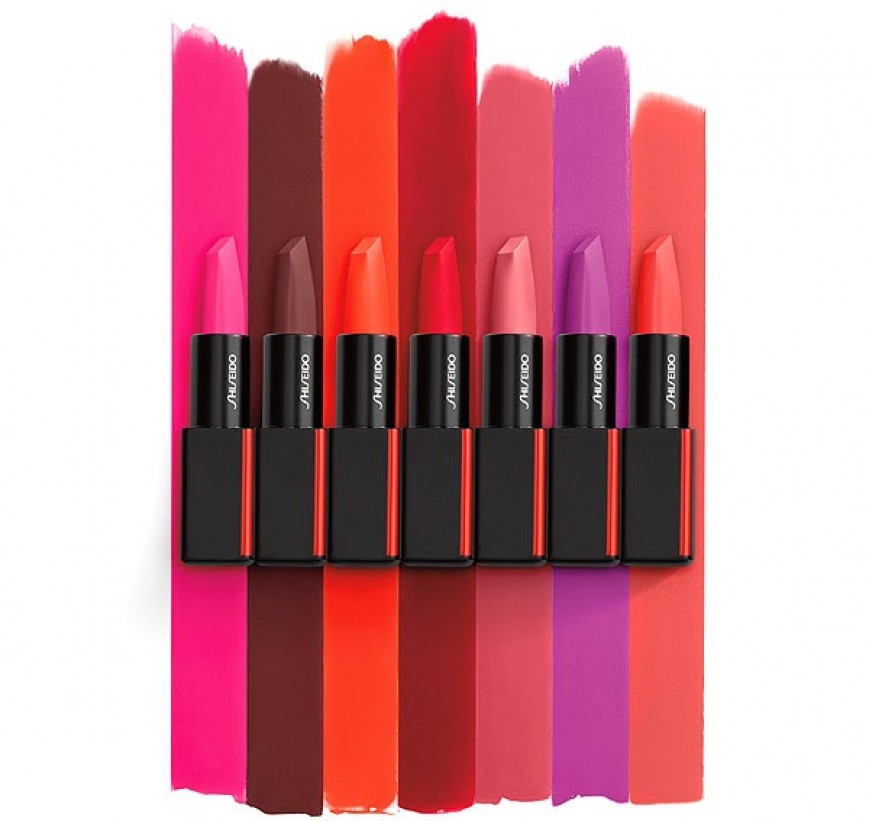 ModernMatte Powder Lipstick Colour Extention
Unlike most matte lip products, the ModernMatte Powder Lipstick formula offers the comfort of a balm by melting and transforming into an ultra-thin powder that envelops lips in creamy, opaque colour. The latest seven shades are a vibrant and sensual expression of Tokyo's nightlife. From karaoke bar-inspired names like Sound Check and Torch Song to Bubble Era, an electric pink emblematic of Japan in the late '80s and early '90s, when shoulder pads and big hair ruled the night, these high-impact shades explore a more unexpected side of Japan.


Find out more about the products and where to buy them here.
Available at all Shiseido stockists.