How to incorporate vitamin-c into your skincare
Who doesn't love a great effective face serum to whip your skin into shape? But with new-fangled ingredients and claims of perfect skin in a bottle, choosing the right one can be daunting. Well, before you throw your hands up in exasperation, we've found two multi-tasking products that are a pretty unbeatable combination; Murad's Vita-C Glycolic Brightening Serum and Vita-C Eyes Dark Circle Corrector.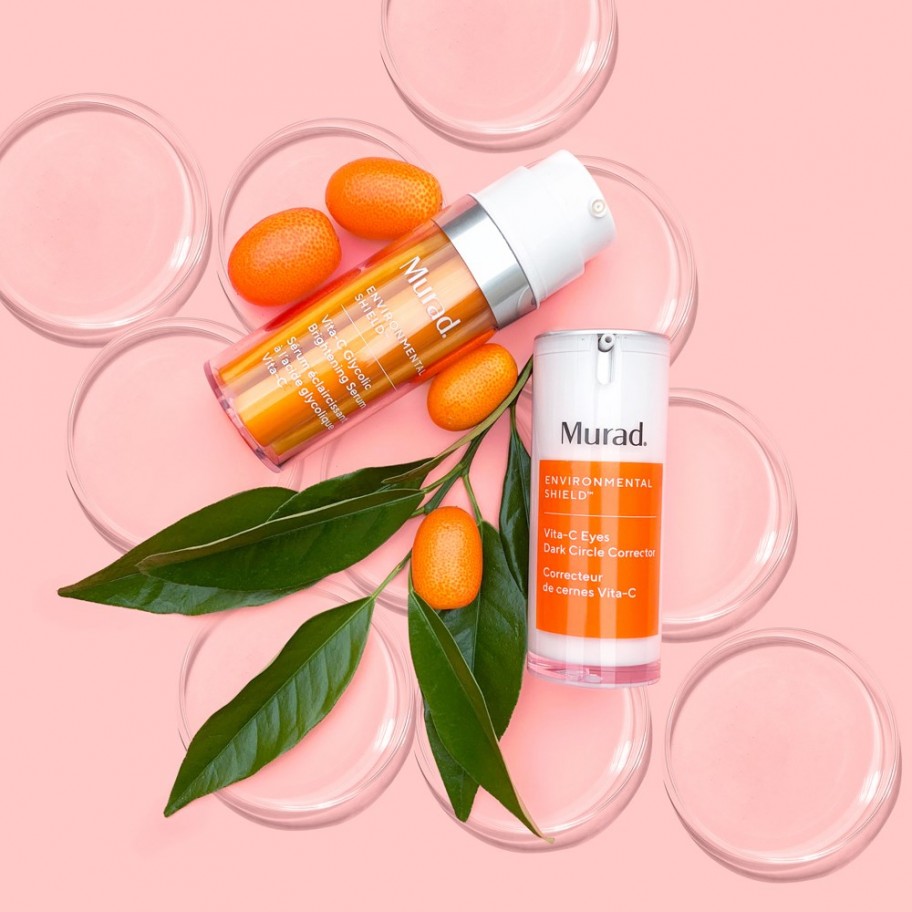 Vitamin C skincare is legendary for a reason; it works. Whether you suffer from uneven skin tone, pigmentation, texture, fine lines, acne scars, or just all-around general dullness, there's a good chance vitamin-c, and the skincare it's featured in, is a recommended treatment. In its most basic form, vit-c works as a potent antioxidant which aids your skin's regeneration process, helping to repair damaged skin cells and bring out a brighter-glowier you.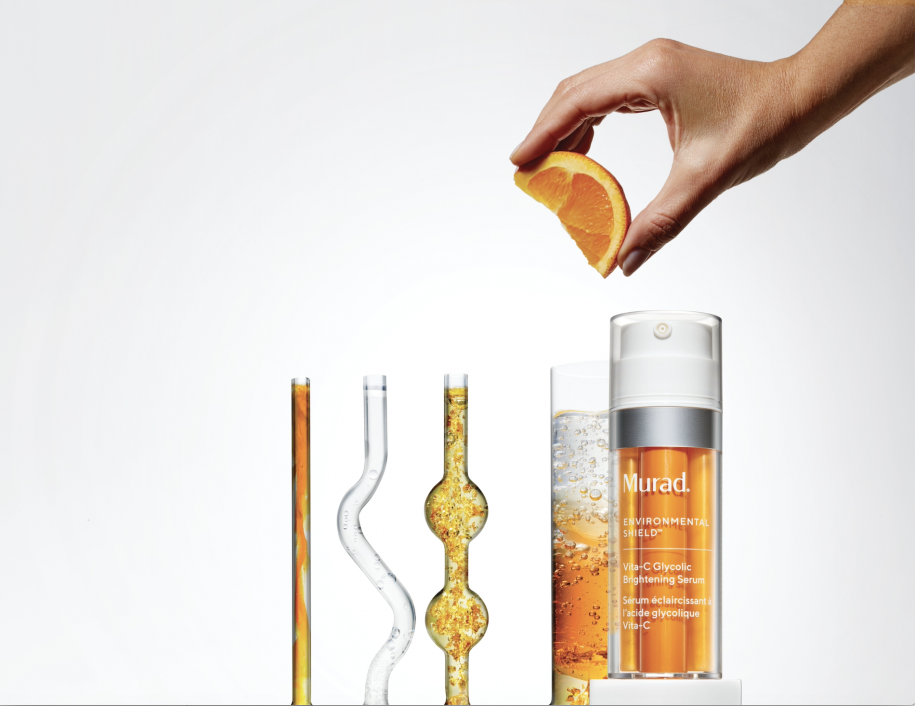 Murad are no strangers to the ingredient, with an extensive vitamin-c product portfolio already, but these new additions take the existing knowledge and adding a modern edge. The mark of a good skincare product is simple, it should do what it says it's going to. But Murad are a bit of an overachiever because their standard of a good vitamin-c product must also meet the following criteria:
Gold-stabilised, pure L-ascorbic acid sustains activity and benefits

55% higher antioxidant defence than traditional vitamin C

Cruelty-free

Gluten-free

Paraben and sulfate-free

No-animal derived ingredients
To name only a few…

Interested? Here's a bit more detail about the products themselves.
Vita-C Glycolic Brightening Serum
The new Vita-C Glycolic Brightening Serum incorporates a unique formula of Vitamin C Complex and glycolic acid to improve the look of hyperpigmentation and uneven tone for dramatically brighter and more radiant skin. Pollution and UV light can accelerate skin damage through oxidative (free radical) stress. Vitamin C is a potent antioxidant that supports healthier-looking skin and prevents visible skin damage while working together with glycolic acid to allow for more effective skin penetration. In Dr. Murad's words, "Gold-stabilized, bioavailable Vita- C Complex preserves efficacy for full-strength results every time."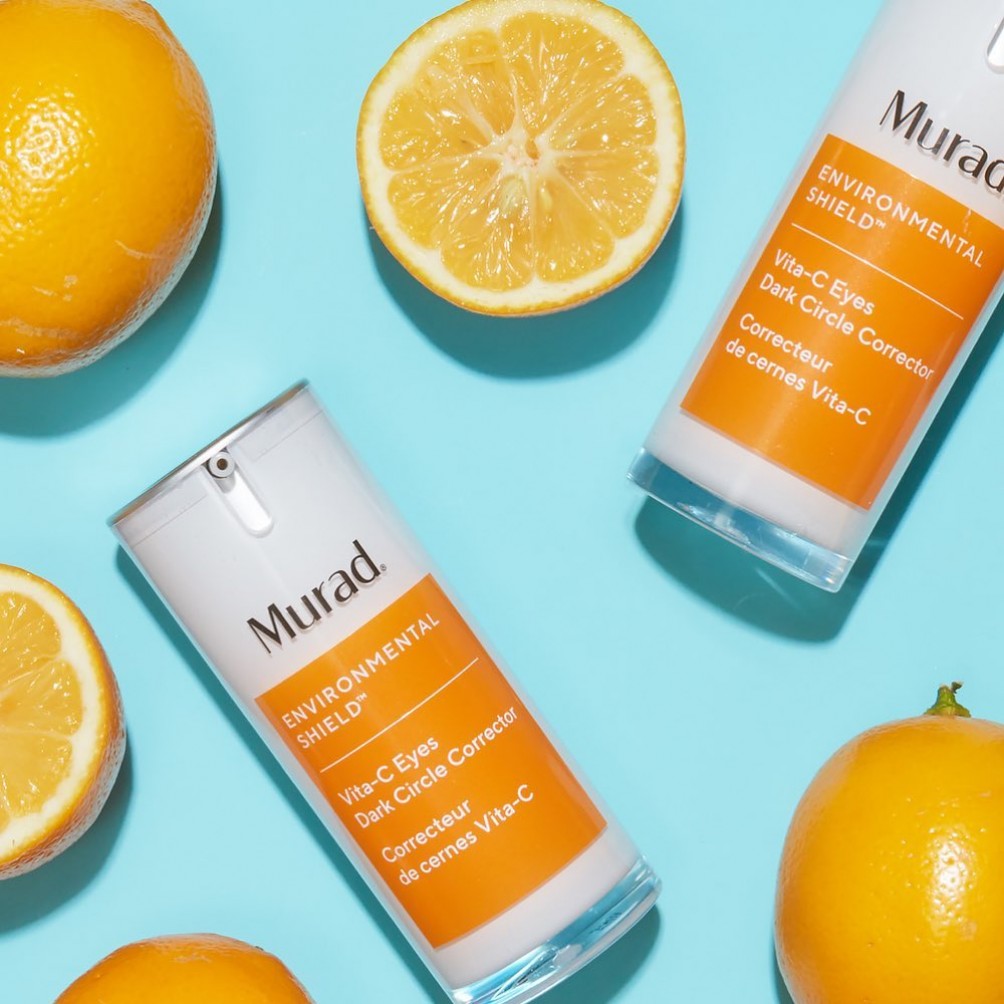 Vita-C Eyes Dark Circle Corrector
The Vita-C Complex enhances L-ascorbic acid stability and potency delivering a 55% higher antioxidant defence than traditional vitamin C. Red algae and giant kelp extract helps improve the look of under-eye puffiness, as light-reflecting micro-minerals deliver a balance of transparency and coverage to effectively colour-correct dark circles. Vitamin c is especially important for the delicate eye area because it is highly bioavailable for increased absorption and ensures the stability and potency of vitamin C on skin.
Available from murad.co.nz and Caci clinics nationwide.