Eyeliner trends to try from Paris Fashion Week
Winged liner has yet to truly go out of fashion since its 1960s inception. Whether it's Twiggy's swinging sixties cut crease or Amy Winehouse's exaggerated cat eye, the liner look has maintained decades of linear progression, straight on to the 2019 catwalk. Paris Fashion Week saw the return of bold, graphic eyeliner, making our signature small wings cower in comparison. These looks were striking, modern, and eye-catching (!). Yes, we are aware; it's hard enough to perfect the most basic of flicks (or as my boyfriend so fondly calls them, 'eye flaps'). Not everyone is blessed with the ability of carving a cat eye of dreams. Take on some of Fashion Week's boldest eye candy at your own discretion (and keep some Q-tips on hand).
First Things First: Prep
Before you brandish your best liner brush and square off with the mirror, take a moment to prep. As a general rule, a classic wing should compliment your eye shape, the point lining up with the end of your brow. Ensure you are using a fresh liner, as there is nothing worse than a dried-up tip (remember your exasperation as a child when all the felt-tips were running out? Yeah, it's like that). Make sure your skin is happily moisturised, and any eye cream has absorbed. Accompany your Q-tips with a gentle makeup remover formulated for the eyes; just in case things get a bit wonky. We love MAC Gently Off Eye and Lip Makeup Remover.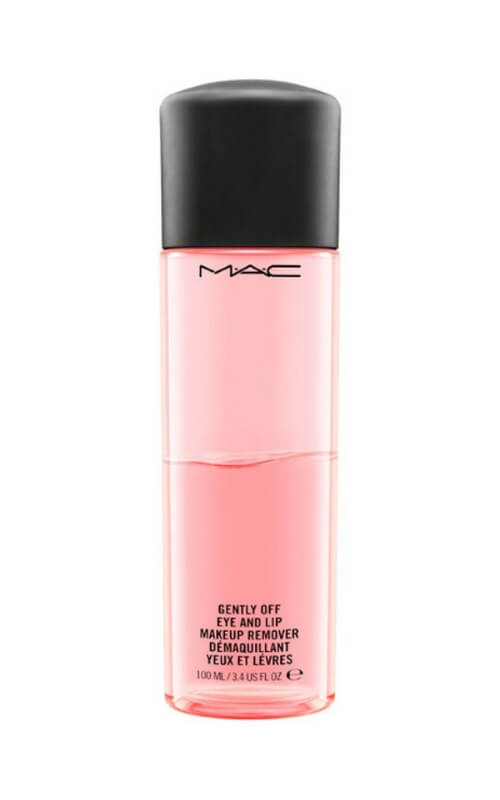 Trend 1: Louis' Liner
Channel your inner Siouxsie Sioux or Madge with an updated take on iconic '80s liner. Rim your waterline with black, including the inner corner, and elongate the wing following the length of your brow. Makeup extraordinaire Pat McGrath paired the eye-encompassing liner with a smokey grey cut crease, bushy brow, matte ivory under eyes and a flush of pink along the cheekbone for the Louis V show. Add a touch of silver to brighten the inner corner.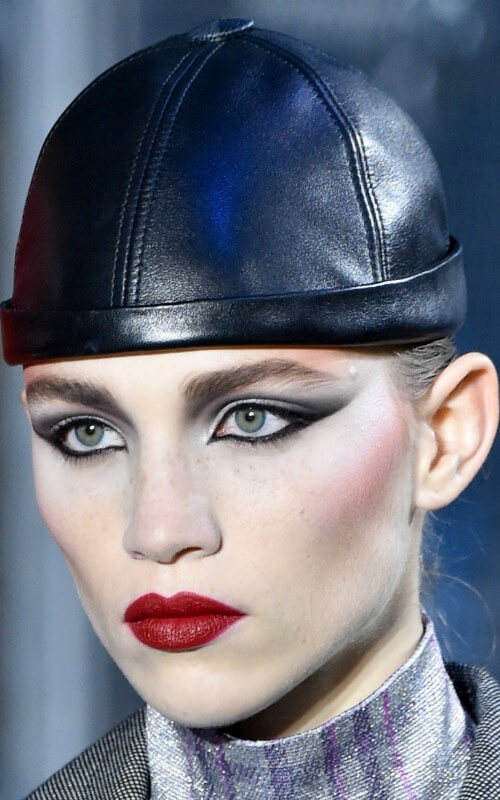 Trend 2: Channel Twiggy
Christian Dior's Fall 2019 collection paired painted-on lower lashes with a thick smudge of black liner. Channeling Twiggy's doll-like lashes and graphic eye looks, makeup artist Peter Philips embodied the rawness of London's '60s youth culture. It's heavy-handed and rough, making our lives a lot easier as recreating this look is a doozy. Either layer a thick line of liquid liner, or smudge a matte black cream eyeshadow above your lash line - no winging it here. If you're not haute couture enough to rock the painted-on lashes, you can achieve the same effect by layering a lengthening mascara on the lower lashes or putting on your best pair of doll-like falsies.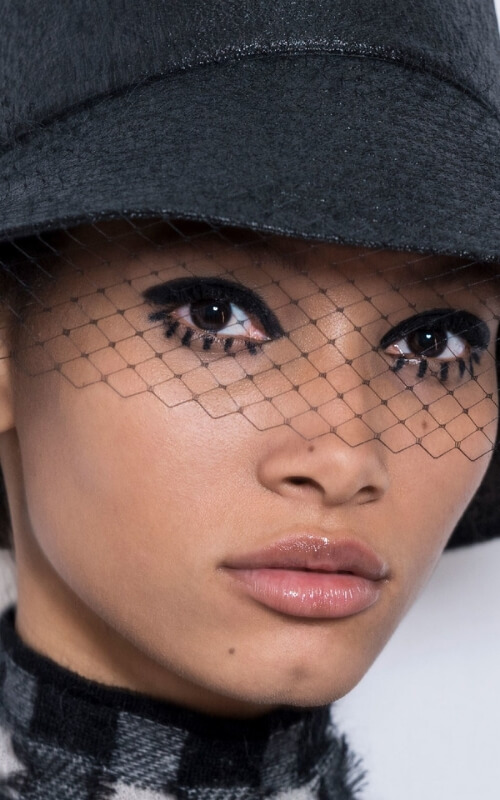 Trend 3: Pop of Colour
Haider Ackermann's Paris runway showcased a bold take on winged liner with long, pencil-thin burgundy strokes. Makeup artist Inge Grognard kept the rest of Bella Hadid's eye look minimal with imperceptible mascara and a light wash of a neutral base colour on the lid. It's simple for us mere mortals to recreate, too; just grab a burgundy liner pencil (or whatever colour you desire), pull the skin taut, and drag the point outwards in a thin line. To get the full Grognard effect, use a small blending brush to smudge the liner further towards the hairline.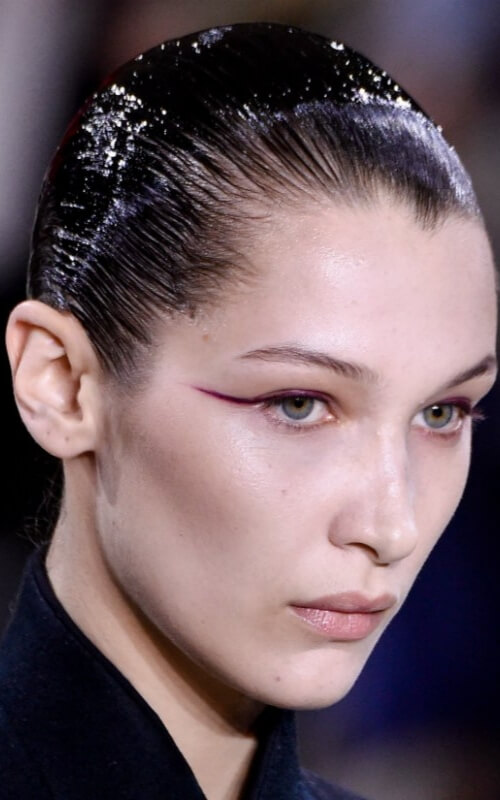 Trend 4: Shadow Liner
Pat McGrath used her deft hands at the Givenchy show to create a winged eyeshadow look that accentuated the models' natural eye shape. Eyeshadow looks can take a bit of practice to replicate, but there is an abundance of makeup tutorials on YouTube you can use to your advantage. To get Givenchy glam, take any neutral shade and a small blending brush. Work the shadow into your crease and drag it outwards, extending it up towards your brow bone. This will echo the wing shape with added depth and drama. Drag a little of the same shadow along your lower lash line and add a volumising mascara.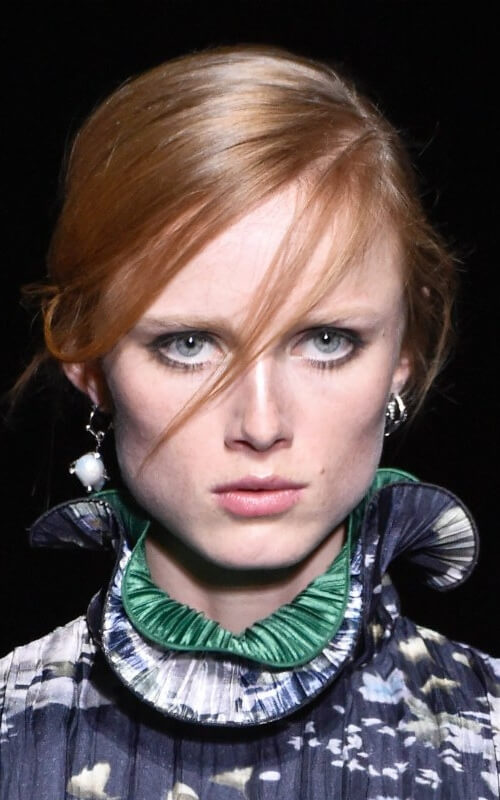 Trend 5: Parallel Winehouse
Makeup artist Terry Barber worked with the graphic liner trend to create an edgy look for the Marques'Almeida show. Again, this liner lets us off the hook; this look does not require the crisp precision of a wing worthy of a beauty guru. Using a regular liner or a soft black kohl pencil for ultimate dispersal, create a thick, blocky triangular shape with straight lines, à la Amy Winehouse. Punctuate it with a thin, small line parallel to the outer wing for the Barber touch.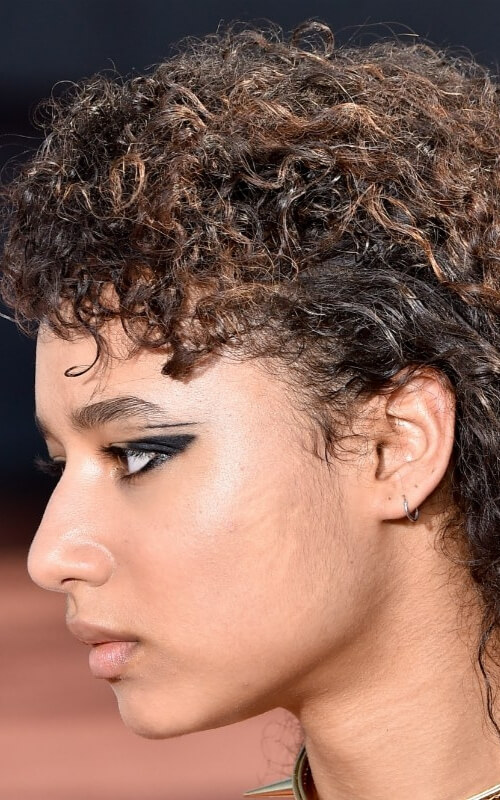 Final Touches
To complete your runway-inspired eyeliner look of dreams (or pre-drink hot mess of a black eye) we recommend going in with a concealer to clean everything up. A good finishing spray to lock everything in place is the finishing touch; we love MAC Prep and Prime Fix +.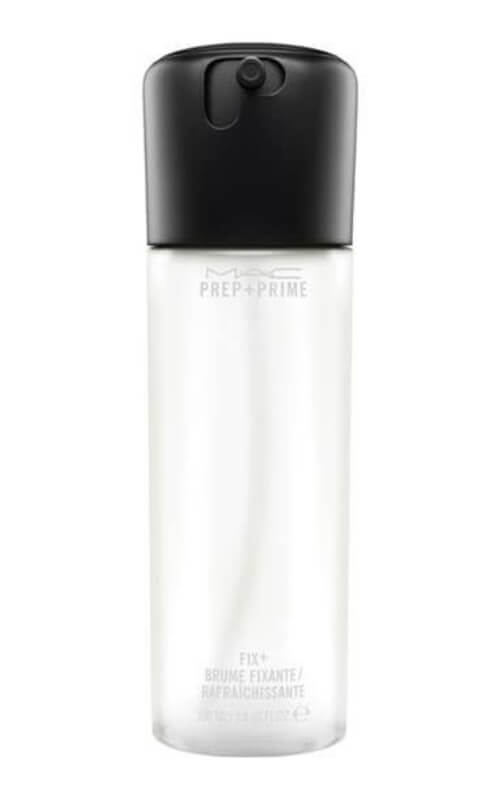 Imagery sourced from allure.com and MAC New Zealand.