Evolu's all-natural skincare gift packs are beautiful inside and out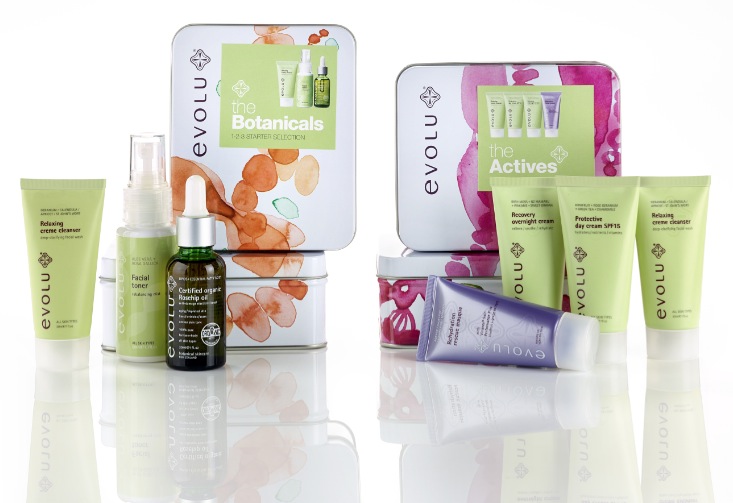 There are two obstacles when it comes to giving gifts. One is actually finding the gift, the other is making it look pretty. Ahead of all the Christmas craziness,
Evolu
have released a gorgeous new skincare siblings range, which takes care of both those obstacles.
The Actives
is a 'day and night' collection of high-performance products for round-the-clock care, whereas
The Botanicals
contains a 3-step beauty basics selection, for the perfect start to your daily skincare ritual. And both The Actives (containing a Relaxing Creme Cleanser, Protective Day Cream SPF15, Recovery Overnight Cream and Rehydration Rescue Masque), and The Botanicals (containing a Relaxing Creme Cleanser, Facial Toner and Rosehip Oil) come in decorated tin containers too beautiful to wrap. The third bonus benefit is that by buying Evolu, you're supporting a New Zealand based business, which stands firmly by principles of environmental responsibility, no animal ingredients, using botanical extracts and social responsibility. Visit Evolu online
here
to view the collections and buy. Gift? Tick. Gift wrapped? Tick. Now you need to find a card... Maybe you can sort that one small obstacle yourself, since Evolu took care of everything else!